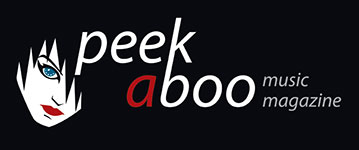 like this cinema review
---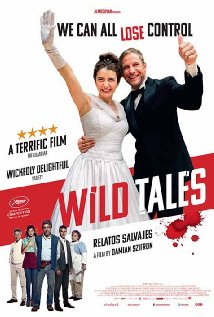 DAMIAN SZIFRON
Wild Tales (Relatos Salvajes)
Movie
•
Cinema
Comedy
Cinéart
21/01/2015, Didier BECU
---
You better watch out when superlatives are used, although it is difficult to deny them if you're talking about WildTales. This black comedy was received with a standing ovation of more than ten minutes at the Cannes Festival, and made it to IMDB's top 10-list of best movies of 2014. Words of praise for the Argentine film, that we once used for producer Pedro Almodóvar (oh irony !). In fact, the best Almodóvar movie since years has been made by Damián Szifron with Wild Tales, although the absurd humor of Roy Andersson probably was also a source of inspiration.
Wild Tales consists of six short stories that have one common factor: people who completely lose control as a result of imposed stress. A restaurateur kills her client because he might be the new (corrupt) mayor of the city, so she does the community a favor. The life of a bomb expert that is completely turned upside down because the local police drag his car away, and so he misses the birthday of his daughter. Road rage that ends up in a brutal massacre. A bride who takes revenge on her adulterous during her wedding ! A wealthy family who is trying to bribe the gardener so he takes the blame for a deadly traffic accident that is caused by their son. Almost banal situations that escalate into major tragedies, absurd coincidences that give the life of the protagonists a completely different (often fatal) turn.
Wild Tales is certainly not the first film that is made up of a series of short films, but probably the first that leaves such a hugh impression. Besides a strong dose of social criticism (the system is simply corrupt), the number of laughs is immense. The film does exceed the limit of two hours, but all the pieces are equally strong and have not one single moment of weakness! Without doubt, the tip of the moment and probably the funniest movie you will see this year ! Words we once wrote about Pedro Almodóvar.
Didier BECU
21/01/2015
---
Met superlatieven ga je in de filmwereld best met de nodige omzichtigheid om, alhoewel dat moeilijk is als we het over Wild Tales hebben. Deze zwarte komedie werd in Cannes met een staande ovatie van ruim tien minuten ontvangen en haalde op de IMDB-site moeiteloos de top tien van beste films uit 2014. Het zijn woorden van lof voor deze Argentijnse productie, die we al lange tijd niet meer voor producer Pedro Almodóvar (oh ironie!) hebben gebruikt. Meer zelfs, de beste Almodóvar-film sinds jaren is door Damián Szifron via Wild Tales gemaakt, alhoewel de absurde humor van de Zweed Roy Andersson wellicht ook een inspiratiebron was.
Wild Tales bestaat uit zes kortverhalen die maar één gemeenschappelijke factor hebben: mensen die door de opgelegde stress van de maatschappij compleet het noorden verliezen. Een restauranthoudster vermoordt haar klant omdat die wellicht de nieuwe (corupte) burgemeester van de stad wil worden, en zo de gemeenschap een dienst bewijst. Het leven van een bommenexpert wordt compleet overhoop gehaald omdat de lokale politie onterecht zijn auto wegsleept waardoor hij de verjaardag van zijn dochtertje mist. Verkeersagressie die uitmondt in een brutale moordpartij. Een bruid die haar overspelige kersverse echtgenoot wraakt tijdens haar huwelijksfeest! Een steenrijke familie die de tuinman probeert om te kopen zodat hij de schuld op zich neemt voor een verkeersongeluk waarbij zoonlief een zwangere vrouw heeft gedood. Het zijn bijna banale situaties die ontaarden in grote tragedies, absurde toevalligheden die het leven van de protagonisten een complete andere (vaak noodlottige) wending geven.
Wild Tales is zeker niet de eerste film die is opgebouwd uit een serie kortfilms, wel waarschijnlijk de allereerste die zo'n indruk nalaat. Naast een stevige dosis maatschappijkritiek (het systeem is nu eenmaal door en door corrupt), zijn het aantal lachsalvo's nauwelijks bij te houden. De film overschrijdt wel de grens van twee uur, maar alle ondxerdelen zijn even sterk en kennen geen enkel moment van zwakte!
Zonder twijfel de tip van het moment, zelfs zonder twijfel waarschijnlijk de grappigste film die je dit jaar in de bioscoop zal kunnen zien! Woorden die we inderdaad ooit nog over Pedro Almodóvar schreven.
Didier BECU
21/01/2015
---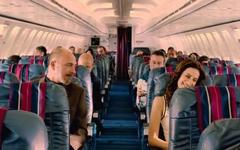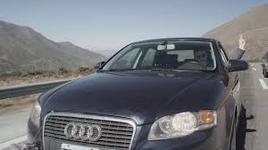 ---