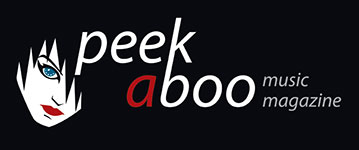 like this movie review
---
DAMIEN CHAZELLE
Whiplash (FilmFest Ghent 2014)
Movie
Drama
Filmfest Gent
23/10/2014, Didier BECU
---
One of the most cited titles during FilmFest Ghent is Whiplash by Damien Chazelle: the second movie by the man who also wrote the script from the mediocre horror movie Last Exorcism: God Asks. The Devil Commands. Whiplash is for some critics now already the movie from 2014. And God, they're right!
Whiplash is a movie about jazz, but you don't have to know nothing about it to enjoy it, you may even hate jazz! Chazelle tells the story from the young Andrew Neiman (Miles Teller) who has only one goal in life: becoming the best drummer ever! For him it's better to die when you're 35 and being remembered by everyone as a genius rather than to die when you're 90 and nobody knows who you were. He stands across his mentor, the conductor Terence Fletcher (J. K. Simmons) who happens to be the most brutal man you can imagine. He only uses the most audacious methods you can think of: even beating and humiliating his pupil. According to Fletcher you have to suffer, if not then there'll never be another Charlie Parker around.
Whiplash is a rollercoaster that brings you from one spectacle to the other. It's a movie that shows a side from J.K. Simmons you never should consider as being possible, it's a role that begs for an Oscar! A movie that is full of surprises. It will make you swallow, it will even deflect some, but above all: this is a movie about passion and what that can cause! Whiplash is perfect and indeed perhaps the best of this year, there will be blood on the cymbals!
Didier BECU
23/10/2014
---
Een van de meest besproken titels tijdens FilmFest Ghent is zonder meer Whiplash van Damien Chazelle: de tweede film van de man die ook het script voor de flauwe bibberprent The Last Exorcism: God Asks. The Devil Commands schreef. Je zult ook huiveren bij deze film die nu al door menig critici wordt bestempeld als de beste van het jaar, maar wel om een heel andere reden!
Whiplash is een film over jazz. Maar je moet niets over deze muziekstijl weten om er te kunnen van genieten. Meer zelfs, je mag zelfs ronduit jazz haten! Chazelle vertelt het verhaal van de jonge kerel Andrew Neiman (Miles Teller) die maar één doel heeft in zijn leven: de allerbeste drummer ter wereld worden. Liever op je 35e sterven en door iedereen te worden herinnerd als een genie dan doodgaan op je 90e en dat achteraf niemand nog over je spreekt, is het motto van deze jongeman. In zijn zoektocht om het te maken komt hij tegenover zijn mentor te staan, die tevens een verschrikkelijke vent is. Terence Fletcher (J. K. Simmons) benut werkelijk alle methodes om alles uit zijn pupil te halen, en in zijn geval betekent dat zelfs fysiek geweld en de grootste vernederingen die je maar kan inbeelden. Bijna de hele film lang wordt de muzikant de huid vol gescholden. Dat moet, aldus Fletcher, anders zal er op deze wereld nooit nog een nieuwe Charlie Parker rondlopen.
Whiplash is een achtbaan die de kijker van het ene spektakel naar het andere brengt. Een prent die je J.K. Simmons toont zoals je hem nooit had verwacht, een rol die smeekt om een Oscar! Een film vol wendingen die je niet verwacht. Er zit humor in, er zijn taferelen die je doen slikken maar Whiplash is vooral een film over passie en wat dat allemaal kan veroorzaken. Whiplash is perfect en wie weet inderdaad de beste van 2014! Bloed op de cymbalen!
Didier BECU
23/10/2014
---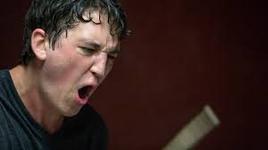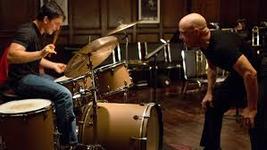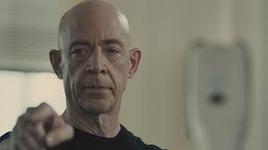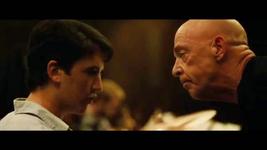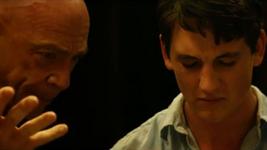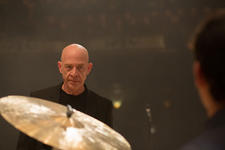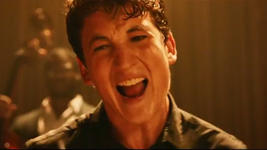 ---