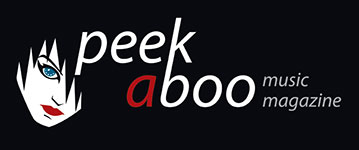 like this movie review
---
DAMIEN CHAZELLE
Whiplash
Movie
Drama
[88/100]

SONY SPHE
14/06/2015, Didier BECU
---
It is of course a prejudice, but can a film about jazz be exciting?. After all, isn't jazz too difficult? Unnecessary questions, because you don't have to know anything about this genre to enjoy Whiplash. Even more, you can even hate it!
A film in which a pupil is demonized by his teacher, is nothing new. We saw it in Full Metal Jacket or in An Officer and a Gentleman. The fact is that this concept works perfectly if you choose the right actors (just as in the above examples). When producer Jason Reitman came up with his muse J.K. Simmons, he seemed immediately perfect to perform the bully in this project (which was originally just a short film). Who do you say? J.K. Simmons? If you are not an addicted cinephile the the name will mean little to you, nevertheless, you saw him several times at work, from Juno to Spiderman. Damien Chazelle, who previously wrote the script for the horror picture The Last Exorcism Part II, convinced everyone with his strong short film that it became a feature film. The festival favorite became a public favorite, and JK even won an Oscar as Best Supporting Actor.
Chazelle based it on an event that he experienced himself, and when you have to believe the promotional talk, then that is the reason why he eventually switched from jazz to film. The young guy Andrew Neiman (Miles Teller) has only one goal in life: to become the best drummer in the world. Rather die on your 35th and be remembered as a genius then die on your 90th and nobody knows you, he thinks. Neiman is willing to do anything for that dream. It becomes literally a situation of blood, sweat and tears when he is picked up by the terrible Terence Fletcher (JK Simmons). This man is a real household name in the jazz world to whom everyone bows, but his extreme way of teaching is even known to the police. According to him, it is allowed to humilate a student, you can even hit him. Fletcher defends himself by saying that Charlie Parker became Bird because one of his colleagues hit a cymbal at his head. If you can give the world a genius by the use of force, then so be it, says the music teacher. Neiman steps into the strange world of humiliations, but ultimately he breaks.
The only flaw is perhaps the credibility of some scenes. Especially the part in which Andrew's car is hit by a truck and he, covered with blood walks into the rehearsal room a few minutes later, will let the eyebrows frown. But these are details, elements you ignore because you rarely saw such chemistry between two actors. J.K. Simmons never goes over the top and from the first images on it is clear that his performance screams for an Oscar. It's been done before, but never so well. Damien Chazelle is a name we definitely will hear again in the future. One of the best releases of this summer!
Didier BECU
14/06/2015
---
Het heeft natuurlijk alles met vooroordelen te maken, maar een film over jazz zal de meeste kijkers afschrikken. Is jazz immers niet dat genre dat typisch is voor muziekkenners die vaak met misplaatste hoogmoed neerkijken op de rest? Is jazz niet een muziekstijl die te nemen of te laten is? Allemaal volstrekt overbodige vragen omdat je niets over dit genre moet weten om van Whiplash te kunnen van genieten. Meer zelfs, je mag het zelfs ronduit haten!
Een film waarin een leraar zijn leerling tot in het extreme afblaft en hem psychologisch kapotmaakt, is natuurlijk allesbehalve nieuw. We zagen het al in Full Metal Jacket, of in An Officer And A Gentleman. Feit is dat het nog altijd blijkt te werken als je de juiste acteurs kiest (zoals in bovengenoemde voorbeelden). Toen producer Jason Reitman met zijn muze J.K. Simmons kwam aandraven bleek men meteen de geschikte bullebak voor dit project (dat niet meer dan een kortfilm was) te hebben gevonden. Wie zegt u, J.K. Simmons? Indien je geen verslaafde cinefiel bent zal zijn naam je waarschijnlijk niks zeggen, desalniettemin heb je deze karakterkop ongetwijfeld al meerdere malen aan het werk gezien, van Juno tot Spiderman. Damien Chazelle die eerder het script voor de flauwe bibberprent The Last Exorcism: Part II schreef, overtuigde iedereen zo sterk met zijn kortfilm dat het uiteindelijk ook een langspeelfilm werd. De festivalfavoriet werd een publiekslieveling, en J.K. kreeg zelfs een Oscar als Beste Mannelijke Bijrol.
Chazelle baseerde zich op een gebeurtenis die hij zelf heeft meegemaakt, en als je de promopraatjes mag geloven is dat ook de reden waarom hij uiteindelijk jazz links liet liggen en zich met film bezighoudt. De jonge kerel Andrew Neiman (Miles Teller) heeft maar één doel in zijn leven: de allerbeste drummer ter wereld worden. Liever op je 35ste sterven en door iedereen herinnerd worden als een genie, dan doodgaan op je 90ste zonder dat er achteraf nog iemand over je spreekt, is zijn motto. Neiman is bereid om alles voor die droom te doen. Het wordt letterlijk bloed, zweet en tranen als hij wordt opgepikt door de verschrikkelijke Terence Fletcher (J. K. Simmons). Deze man is een begrip in de jazzwereld voor wie iedereen buigt, zijn extreme manier van les geven daarentegen is zelfs bij de politie bekend. Volgens hem is het toegelaten om een leerling de huid vol te schelden, je mag hem zelfs slaan. Fletcher verweert zich door te stellen dat Charlie Parker nooit Bird zou zijn geworden indien één van zijn collega's geen cymbaal naar zijn kop smeet. Als je de wereld een genie kan schenken door het gebruik van geweld, dan is dat maar zo, aldus de muziekleraar. Neiman stapt in het vreemde wereldje van vernederingen, maar breekt uiteindelijk.
Het enige minpunt is misschien de geloofwaardigheid van enkele scènes. Vooral het gedeelte waarin Andrew met zijn auto door een vrachtwagen wordt geramd en nadien volledig bebloed naar het repetitielokaal stapt, zal wenkbrauwen doen fronzen. Maar dat zijn slechts details, elementen die je er graag bijneemt omdat je zelden zo'n chemie tussen twee acteurs zag. J.K. Simmons gaat nooit over de top en vanaf de eerste beelden is het duidelijk dat zijn vertolking om een Oscarbeeldje schreeuwt. Het is al eerder gedaan, maar zelden zo goed. Ook de opmerkelijke montage is een vermelding waard en toont duidelijk aan dat Damien Chazelle een naam is waarmee in de toekomst rekening moet worden gehouden. Een van de beste releases van deze zomer!
Eerlijkheidshalve richt de bonussectie van de Blu-ray en de dvd zich meer op de muziek- dan op de filmliefhebber. Whiplash gaat over drummen en dus vond men het een goed idee om daar een documentaire over in te lassen. In de 40 minuten durende special Timekeepers vertellen wereldberoemde drummers (van Red Hot Chili Peppers tot Jethro Tull) waarom ze hun hart aan dit instrument hebben verpand. Leuk, maar wij willen vooral iets over de film weten. Er is wel een boeiend audiocommentaar, toch zijn de extra filmpjes eerder mager. Het leukste item is ongetwijfeld de originele kortfilm die Whiplash aanvankelijk was. Het verhaal is wel grotendeels hetzelfde, maar je kan duidelijk zien wat Damien Chazelle toen al in gedachten had. Er is ook een zeer korte Q&A die plaatsvond tijdens het Filmfestival van Toronto. Zoals zo vaak wordt er flink wat gelachen, maar nauwelijks iets informatiefs verteld. Ten slotte is er nog één weggelaten scène (Fletcher At Home). Of om het allemaal in één zin samen te vallen: eigenlijk verdient Whiplash meer dan dat.
Als je je afvraagt waarom die onbekende J.K. Simmons (ook al ken je hem) dit jaar een Oscar kreeg, neem dan Whiplash mee. Het wordt letterlijk bloed, zweet en tranen. Een sadistisch spel tussen leerling en leraar en dit allemaal verpakt in een cinematografische parel. Zien is de boodschap.
Didier BECU
14/06/2015
---
---