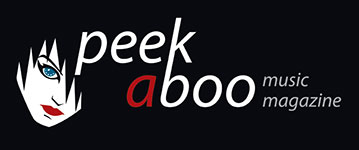 like this cinema review
---
DAN GILROY
Nightcrawler
Movie
•
Cinema
Walt Disney
06/11/2014, Didier BECU
---
We never expected to write this, but the Lynchian movie from 2014 which is being compared to Drive and Taxi Driver comes from the Disney stable! It sounds even stranger when you know that the director is David Gilroy, the man who directed both the disappointing The Bourne Legacy and the robot vehicle Real Steel, and some may even remember his flop Freejack with Mick Jagger. All these sins will be forgiven, because Nightcrawler is a masterpiece and cited by some critics as one of the films of the year.
It's still uncommon over here, but American television stations use a lot of stringers, freelance journalists who make bloody images of crimes and accidents with their own camera's and sell those to stations. While 911 rescues a woman from a burning car wreck, a camera crew is filming the tragic facts. Louis Bloom (Jake Gyllenhaal ) can't believe his ears when he is told that you make hundreds of dollars with these recordings. He decides to buy a cheap camera and soon after he contacts journalist Nina Romina (Rene Russo) who does everything for ratings. The images of Blooms camera are amateurish, but they show blood. When Bloom gets his first dollars, he shoves all moral concerns aside.
The images of the bright red Ford Mustang through the streets of Los Angeles evokes memories of Travis Bickle and his taxi. The atmosphere is grim and between irony and serious reality. We reject the idea of bloody images, but everyone wants to see them on the net. And then there's Jake Gyllenhaal who is undoubtedly the psychopath of the year. With his bulging eyes and skinny face, he is one of the most dangerous lunatics you've ever seen on the big screen. The release date of Nightcrawler could not be worse, because Gilroy has to compete with Christopher Nolan's Interstellar, but fortunately no one ever said that you can't go to the movies twice a week.
Didier BECU
06/11/2014
---
We hadden nooit gedacht dit ooit te schrijven, maar de film die Lynchiaans en de Drive en Taxi Driver van 2014 wordt genoemd komt zo waar uit de Disney-stal! Het klinkt nog vreemder als je weet dat regisseur David Gilroy de man is die ons met zowel het ontgoochelende The Bourne Legacy als met het robotvehikel Real Steel opzadelde, en voor zij die het zich nog herinneren, ook de geflopte Freejack met Mick Jagger. Al deze zonden zullen zonder twijfel worden vergeven, want Nightcrawler is een meesterwerk en wordt door sommige recensenten bestempeld als één van de films van het jaar.
Hier hebben we er gelukkig nog geen last van, maar in Amerika gebruiken heel wat televisiestations stringers. Dat zijn freelancejournalisten die met een camera op zoek gaan naar (vaak bloederige beelden) en die dan aan de zenders doorverkopen. Terwijl brandweermannen een vrouw uit een brandend autowrak redden, staat een cameraploeg met de neus op de feiten. De wereldvreemde Louis Bloom (Jake Gyllenhaal) kan zijn oren niet geloven als hij hoort dat je honderden dollars voor zulke opnames kan krijgen. Hij besluit om zich een goedkope camera aan te schaffen. Hij komt vrij vlug bij Nina Romina (Rene Russo) terecht die alles voor haar kijkcijfers doet. De beelden uit Blooms camera zijn amateuristisch, maar ze tonen bloed. Als Bloom zijn eerste dollars krijgt, schuift hij alle morele bezwaren opzij.
De knalrode Ford Mustang waarmee Louis in het holst van de nacht door de straten van Los Angeles rijdt roept natuurlijk herinneringen op aan Travis Bickle en zijn taxi. De sfeer is grimmig en balanceert op het randje tussen ironie en bikkelharde realiteit. We verwerpen wel het idee van bloederige beelden, maar iedereen is er wel naar op zoek. En dan is er natuurlijk Jake Gyllenhaal die zonder twijfel de titel van psychopaat van het jaar wegkaapt. Met zijn uitpuilende ogen en graatmager gezicht wordt hij één van de gevaarlijkste gekken die je ooit op het witte doek hebt gezien, een vertolking die je nu al in het grote boek van de cinemageschiedenis mag noteren. De releasedatum van Nightcrawler kon niet slechter zijn, want Gilroy moet opboksen tegen Christopher Nolans Interstellar, maar zei iemand ooit dat het fout was om twee keer per week naar de bios te gaan?
Didier BECU
06/11/2014
---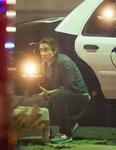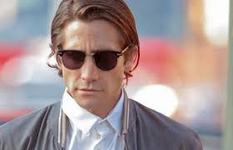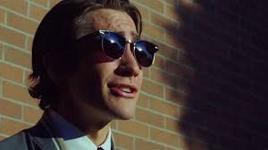 ---