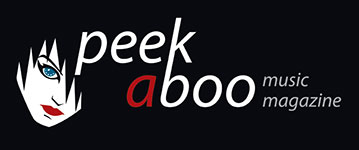 like this cd review
---
DAN MELCHIOR
Filthy frozen River Rag
Music
•
CD
[60/100]

Stolen Body
11/12/2016, Paul PLEDGER
---
Originally from London, now part of the U.S.A.'s fragmented society, Melchoir has deemed himself fit enough to be the curator of his own bizarre imagination. Filthy Frozen River Rag is a disjointed ragbag of acoustically-charged tunes that sound like demos, outtakes and snippets but are in fact finished articles. There's whiskey-soaked blues, found-sound psychosis and twisted folkadelia that smacks of way too many barbiturates, bourbon and bruised egos, enveloped in busker chic and mis-timed tape-player operation.
If William Burroughs had tried to emulate Bert Jansch, he might have come up with this freaked-out twenty-eight track compendium of fractured short-form songs. There's an element of Darren Hayman about all of this - spontaneity abounds and track-titles confound but there's a purpose about all of this that only Melchoir could best elaborate on. Terse and Taciturn, Says The Engineer, It's a Hard Life at Sea and Noel Edmond's Wife are as disturbing as they are compelling, the nearest to song structure as you're likely to get here.
The fact that this man has previously knocked out 35 albums and counting - THIRTY-FIVE - suggests that his quest isn't entirely over - why stop at 36? Mock Mock Tudor exudes humour and a somewhat sarcastic delivery, City Lights sounds like Ty Segall trapped his fuzzbox in a dustbin and channelled it through a megaphone while Two Dogs is an unwell sinister little strumalong that proclaims "the sky is pouring down syrup". And you thought the Cardiacs were a pint short of a piss-up.
This review also appeared on Flipside Reviews
Paul PLEDGER
11/12/2016
---