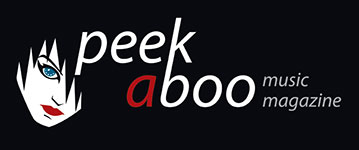 like this movie review
---
DANIEL BORGMAN
The Weight Of Elephants
Movie
Arthouse
•
Coming Of Age
[72/100]

Homescreen
17/02/2015, Didier BECU
---
A film about children that is not suitable for children. That is how youcould describe The Weight Of Elephants of the New Zealand director Daniel Joseph Borgman (who actually lives in Denmark). Nothing is more distressing than the image of a child that is being bullied and cocoons in its own world because it belongs nowhere. It happens to the 11-year-old Adrian (a star role of natural Demos Murphy). His mother left him with his severe grandmother (Catherine Wilkin) who takes care about Adrian, but no longer understand the world of a child. It only clicks with uncle Rory (Matthew Sunderland), but he is manic-depressive and therefore not exactly the ideal partner for a child that wants to erase its own demons.
The film is based on the book Of A Boy by Sonya Hartnett, a writer who is specialized in stories of children with serious problems. Many films have been made ​​about children who are struggling in this tough society (Kes, Les 400 Coups or The Selfish Giant), The Weight Of Elephants however is something completely different. The reason is that Daniel Joseph Borgman uses a style that simply can't be compared to other filmmakers. It is a merit, but not everyone will be keen on the desolate (almost hopeless) atmosphere. The film (like the boy himself) only has a few words. The viewer often has to interpret symbols (in his own way) and the end does not really provide an answer, or in this case a future for the young guy.
Daniel Joseph Borgman works almost in a minimalistic way, sometimes he limites his story to some light changes, which doesn't make it easy for the viewer, but nonetheless it is intriguing cinema. A stunning debut from a filmmaker who already impressed with his short films in Cannes at the Semaine de la Critique. What is left now, is to convince the rest of the world!
The Weight Of Elephants is out on DVD on Homescreen.
Didier BECU
17/02/2015
---
Een film over kinderen die eigenlijk niet geschikt is voor kinderen. Zo zou je The Weight of Elephants van de Nieuw-Zeelandse regisseur Daniel Joseph Borgman (die eigenlijk in Denemarken woont) kunnen omschrijven. Niets is schrijnender dan het beeld van een kind dat wordt gepest en zich opsluit in zijn eigen wereldje omdat het nergens thuishoort. Het overkomt de 11-jarige Adrian (een glansrol van natuurtalent Demos Murphy). Zijn moeder heeft hem verstoten en achtergelaten bij zijn strenge oma (Catherine Wilkin), die zich wel wil bekommeren om Adrians lot, maar die de wereld van een kind niet snapt. De enige met wie het nog klikt is oom Rory (Matthew Sunderland), maar die is manisch-depressief en dus allesbehalve de ideale gesprekpartner voor een kind dat zijn eigen demonen wil uitwissen.
De film is gebaseerd op het boek Of A Boy van Sonya Hartnett, een schrijfster die zich heeft gespecialiseerd in het neerpennen van verhalen van kinderen met problemen. Er zijn in het verleden natuurlijk al heel wat films gemaakt met kinderen die het moeilijk hebben in deze harde maatschappij, en dus liggen vergelijkingen met Kes, Les 400 Coups of The Selfish Giant voor de hand, toch is The Weight of Elephants iets helemaal anders. De reden is dat Daniel Joseph Borgman een te eigen stijl gebruikt om zo maar te worden vergeleken met andere cineasten. Het is een verdienste, maar niet iedereen zal tuk zijn op de desolate (bijna uitzichtloze) sfeer. De film heeft (net als de jongen zelf) weinig woorden. De kijker moet het vaak doen met symbolen (die hij naar eigen zin kan interpreteren) en ook het einde biedt niet echt een antwoord, of in het geval van de jonge kerel: een toekomst.
Daniel Joseph Borgman gaat bijna minimalistisch te werk, soms beperkt hij zijn verhaal gewoon tot lichtveranderingen. Voor de kijker niet meteen een hapklare brok, maar intrigerende cinema is het wel. Een prachtig debuut van een filmmaker die met zijn kortfilms al kon imponeren in Cannes op de Semaine de la Critique, nu nog de rest van de wereld overtuigen!
The Weight of Elephants is uit op dvd op Homescreen.
Didier BECU
17/02/2015
---
---