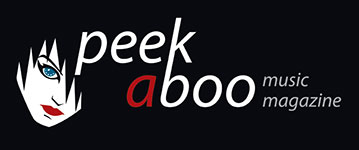 like this movie review
---
DANIEL CALPARSORO
The Chase
Movie
Action
[59/100]

Paradiso
05/03/2014, Didier BECU
---
By mentioning Spanish cinema, some automatically start thinking of difficult, but excellent, arthouse. But sometimes you tend to forget that they make other movies there as well. A good example as such is The Chase. A movie that is released in Spain under the title Combustion and deals about illegal streetracing. Illegal streetracing you say? Don't say this is a Spanish version from the Fast & Furious-franchise, not? Yes indeed, that's the perfect way how to describe this picture. Nonetheless, it probably won't surprise anyone that The Chase never reaches the quality of its American twin brother.

As it's mostly the case with movies like these, the story itself isn't important at all. The only thing fans from pictures as such want are images from beautiful women, and of course fast cars!

Young Mikel (Álex González) wants to marry his fiancée Julia (Maria Castro) who has inherited from her parents a jewel store. That's the ideal prey for the thief gang that is lead by Navas (Alberto Ammann). Navas always uses his beautiful girlfriend Ari (Adriana Ugarte) as bait. Once the victim falls for Ari, Navas robs them. But this time it's totally different as Ari falls in love with the victim.

Indeed the kind of script that's been written in a short time. You are always wondering how naïve some people can be, but we have to admit it: they surely do exist! Otherwise we can understand it completely that someone falls for the beauty of Adriana Ugarte. But good, with gorgeous women and speeding cars alone, you don't have a good picture yet! It's obvious that director Daniel Calparsoro got his inspiration from all those Luc Besson-movies. There's nothing wrong with that, but The Chase is too much a copy and the acting is simply to weak.

Anyway, those who only want handsome women and cars will probably be delighted to see The Chase, others better avoid.

The Chase is released on Paradiso on DVD.
Didier BECU
05/03/2014
---
Wie het over Spaanse cinema heeft, denkt natuurlijk in de eerste plaats aan moeilijke (excellente) arthouse. Nochtans vind je in het Zuiden ook lichtere films, alleen gebeurt het maar zelden dat deze producties ook tot bij ons komen. Een mooi voorbeeld daarvan is The Chase, een prent die in zijn thuisland als Combustion is uitgebracht en over illegale straatraces handelt. Illegale straatraces, zegt u? Toch geen Spaanse variant op die verfoeide Fast & Furious-franchise? Jawel, dat is inderdaad de ideale manier om deze film te omschrijven. En neen, het zal niemand verbazen dat deze Spaanse kloon er in geen enkele seconde in slaagt om zijn grote Amerikaanse broer naar de kroon te steken, of wat dacht je?

Zoals dat wel vaker het geval is bij dit soort films is het verhaal van ondergeschikt belang. Het enige waar het hem in The Chase om draait is dat er geregeld mooie meiden en vooral snelle wagens in beeld moeten komen.

De jonge Mikel (Álex González) staat op trouwen met zijn verloofde Julia (Maria Castro) die van haar ouders een juwelierszaak heeft geërfd. Dat is de ideale prooi voor de dievenbende die onder leiding staat van Navas (Alberto Ammann). Navas gebruikt altijd zijn mooie liefje Ari (Adriana Ugarte) als lokaas. Eens het slachtoffer voor de brunette valt, slaan Navas en zijn trawanten toe. Alleen wil het deze keer niet zo goed lukken, want Ari wordt verliefd.

Een scenario waarover men inderdaad maar weinig over heeft nagedacht. Je vraagt je voortdurend af of er zo'n naïeve mensen als in dit verhaal bestaan (ja dus). Anderzijds begrijpen we maar al te goed dat het moeilijk is om neen te zeggen tegen een schoonheid als Adriana Ugarte. Maar goed, met mooie vrouwen en snelle auto's alleen, maak je natuurlijk nog geen geslaagde film. Het is overduidelijk dat regisseur Daniel Calparsoro zijn inspiratie uit de vele Luc Besson-vehikels haalt. Op zich is daar niks mis mee, alleen oogt The Chase net iets te veel als een kopie en zijn de vertolkingen veel te zwak.
Wie evenwel verzot is op snelle wagens en bij actrices vooral schoonheid zoekt zal zich beslist anderhalf uur kunnen amuseren met deze macho-onzin.

The Chase is uitgebracht op Paradiso, en dit op dvd.
Didier BECU
05/03/2014
---
---