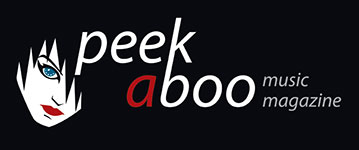 like this cd review
---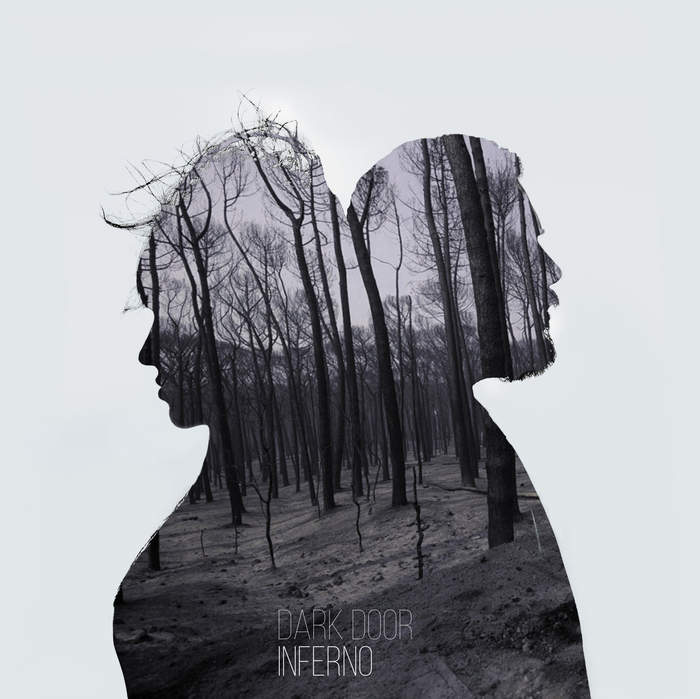 DARK DOOR
Inferno
Music
•
CD
Dark Wave
•
Minimal
•
Synth Wave
[87/100]

Synth Religion
13/04/2018, Jurgen BRAECKEVELT
---
New material from the High-Class stable of Hélène De Thoury's (Hante) Synth Religion: Dark Door. The band was founded in 2012 and consists of Mario D'aniello (vocals / synth) and Salvatore Verde (drums). After the album "53∞", released in October 2013 and the EP Abracadabra in July 2014, Salvatore Verde left the band. In February 2015 Federica Velenia (synth) joined the band and the fresh Italian duo started working on their new album Post Mortem, released in November 2015. The sound is kinda lo-fi analogue, tight electro / synth-wave. Now two years later, the Italian duo released a brand new album, Inferno, a new chapter and perhaps the definitive breakthrough...
The love of the duo for the analog synth is overwhelming. The title song Inferno is the example of this. More synth-wave than this it can't get, with the cork-dry drum sound as if the snare sounds as if it's fighting the tearing of its drumhead, the pumping rhythm section, and the tomb voice of Mario. Danceable doom throughout the song. Coas is carved out of the same type of stone. In strong contrast with a song like Cambia, which sneaks its way in, nice, slow and darkly into the CD like painfully slow poison entering the veins.
The duo also does not shy away from the somewhat more experimental side, for example with Riflessione and the opener of this Inferno, Discesa Nel Buio, which are more like instrumental soundscapes that illuminate the other side of this band.
Dark doomy images continue to dominate with the bombast songs like Cancellato and Deforme.
There can be no doubt. Dark Door already proved that they produce synth-wave of the darkest kind like no other. With an occasionally more dark electro-sound intertwined in the analogue violence, they show that they have multiple and vaaried skills.
Will this be their breakthrough EP... it's almost inevitable …. Inferno … Hell yeah !!
Jurgen BRAECKEVELT
13/04/2018
---
Nieuw materiaal uit de klassestal van Hélène De Thoury's (Hante) Synth Religion: Dark Door. De band bestaat sinds 2012 en werd opgericht door Mario D'aniello (vocals / synth) en Salvatore Verde (drums). Na het album "53∞", uitgebracht in oktober 2013 en een EP Abracadabra in juli 2014, verliet Salvatore Verde de band. In februari 2015 kwam Federica Velenia (synth) erbij en het Italiaanse duo begon te werken aan het nieuwe album Post Mortem, uitgebracht in november 2015. De klank is lo-fi analoog, strakke electro / synthwave. Ruim twee jaar later brengt het Italiaanse duo hun nieuwe album Inferno uit, een nieuw hoofdstuk en misschien de definitieve doorbraak …
De voorliefde van het duo voor het analoge synthgeweld is overduidelijk. De titelsong Inferno is daar een voorbeeld van. Meer synthwave dan dit wordt het niet, met een kurkdroog drumgeluid alsof een snaar vecht tegen het scheuren van het drumvel, de pompende ritmesectie, de grafstem van Mario. Dansbare doom doorheen de hele song. Coas is uit dezelfde steensoort gehouwen. In schril contrast daarmee een song als Cambia, die tergend traag en donker de CD binnensluipt als tergend traag gif in een bloedbaan.
Het duo schuwt ook het wat meer experimentele niet, met bijvoorbeeld Riflessione en de opener van deze Inferno: Discesa Nel Buio die meer instrumentele soundscapes zijn en de andere kant van de band belichten.
Donkere doombeelden blijven overheersen met de bombast van songs als Cancellato en Deforme.
Er is geen twijfel meer mogelijk. Dark Door bewees eerder al dat ze als geen ander synthwave maken van de donkerste soort. Met her en der een meer dark electro-sound verweven in het analoge geweld tonen ze aan dat ze van verschillende markten thuis zijn. Dus de doorbraak… die staat als een paal boven water. Inferno: hell yeah !!
Jurgen BRAECKEVELT
13/04/2018
---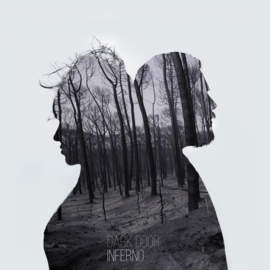 ---