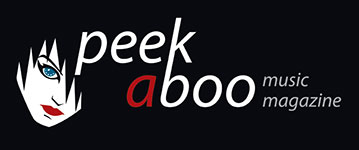 like this cd review
---
DARKMEN
Living On Borrowed Time
Music
•
CD
EBM
[86/100]

EK Product
30/05/2012, Didier PIETERS
---
Korg Kommandos on the move for EBM, heartbeat 242, ready and willing to fight …
"Stahlwerk I" does a great job at opening the Old School EBM festivities on "Living On Borrowed Time". After listening to this fantastic instrumental intro, you'll realize that Darkmen will be causing a massive storm over grey Ronse (Belgium), and I'm quite sure, eventually Europe. Hard labor and electronic machinery are skillfully melted into 16 hard-hitting songs and Franky's voice is a perfect match for the destructive beats and industrial sounds omnipresent on this album. Darkmen is convincingly claiming its rightful place in EBM-country, entering the warzone with confidence and determination! Hate, violence and pain are the prevailing themes of their music and if they would ever feel like explaining this to us, we're quite interested in doing an interview with them!
Darkmen is definitely influenced by the likes of Nitzer Ebb, DAF, Front 242 and e.g. Autodafeh … This being said I think they are doing a great job at creating their own unique, tight and ultra-brutal sound and they offer electronic body music of superior quality! The Italian-Belgian connection delivers once more! Keep up the magnificent work EK Product! When I think about it, it's actually kind of funny. An Italian label (Napoli) scoring a direct hit with a band from Ronse/Renaix (Belgium).
Some last listening advice: VOLUME is of ABSOLUTE ESSENCE and LET YOUR BODY BURN! I love this album, I really do …
Didier PIETERS
30/05/2012
---
Korg Kommandos op de bres voor EBM, strijdvaardig, paraat en bereid tot geweld, hartslag 242 bpm!
De fantastische instrumentale intro "Stahlwerk I", opent de debatten in een eerder industriële setting. Daarna gaan we volop de Old School EBM toer op, 15 tracks lang, storm over het grauwe Ronse en het omringende Europa ... De stem van Franky past nagenoeg perfect bij de destructieve beats en industriële klanken van dienst. Met de arbeidsethiek van Darkmen is alvast niets mis: Franky en Thomas leveren 16 staalharde werkstukken, gewalst en gelast met onmiskenbaar vakmanschap … De Darkmen zijn donker, klaar voor de strijd en vastberaden om hun rechtmatige stek in EBM-land op te eisen. Haat, geweld en pijn zijn de prevalerende thema's op deze "Living On Borrowed Time" en daarover willen we Franky en Thomas best wel eens interviewen. Ook het geflirt met communistische (?) symbolen lijkt me interessante stof voor discussie.
Een rondje namen noemen? Nitzer Ebb, DAF, Front, Autodafeh4.0.. Het kan allemaal. Darkmen komt uiteraard niet uit het absolute niets … Dit gezegd zijnde vind ik dat ze op "Living On Borrowed Time" een sterke, bijzonder strakke en ultra-brutale eigen sound neerzetten: Körpermusik van überkwaliteit. De Belgisch-Italiaanse connectie draait op volle toeren en Darkmen toont zich een waardig EK product. Een Italiaans label (Napels) dat een voltreffer scoort met een groep uit … Ronse. Best wel grappig als je er over nadenkt!
Nog een streepje advies met het oog op een verrijkende luisterervaring: VOLUME IS OF ABSOLUTE ESSENCE! Play ULTRA LOUD. BIMFEST, beware: The Darkmen are coming of allee, dat hopen we in elk geval!
Didier PIETERS
30/05/2012
---