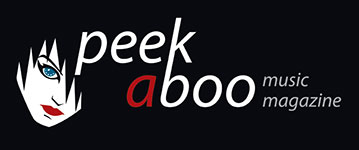 like this cd review
---
DAS PROJEKT
Les Belles Infidèles
Music
•
CD
Gothic Rock
[78/100]

Pisces
10/12/2016, Didier BECU
---
Of course, we know it for a while: South America is the home for dark music since many years. Because of the success of Hocico you find a lot of aggrotech bands there, but also quality goth rock. Despite its German name, Das Projekt is Brazilian and one of the pioneer bands in the genre over there. Popular in Brazil, but also in the rest of the world a lot of goth rock fans pledged their hearts to these Brazilians. The history began in 1991 with the release of the tape Sinners From The Hollow Valley. Afterwards many releases appeared, and they ended up on several tribute albums (from The Cure to Johnny Cash), and in 2011 they signed to Pisces Records.
Les Belles Infidèles is the latest CD by this quintet. The central theme is the woman in all her guises: the beauty, romance, the danger... in short, everything that you can expect from the female species.
Musically, we hear a goth rock CD with a sublime quality. The first thing you hear is that Marcelo Kpta's baritone voice is reminiscent of Carl McCoy, but that's the sole comparison with any other known goth rock band. With the use of sublime keyboards, the Brazilians make their own goth sound that impresses from the first to the last second.
The more the CD evolves, the more you think of the old Sisters Of Mercy sound, that's true. But is that a disadvantage? Not if that results in twelve sublime songs, topped with an amazing cover of Monday Monday by The Mamas & The Papas.
Didier BECU
10/12/2016
---
We weten het natuurlijk al een tijdje: Zuid-Amerika is sinds een paar jaar meer en meer de thuishaven voor degelijke donkere muziek. Door het succes van Hocico tref je daar heel wat aggrotech-bands aan, hoewel men daar ook oerdegelijke gothrock maakt. Ondanks de Duitse naam is Das Projekt op en top Braziliaans en één van de bands die het langst in het genre meedraait. Populair in eigen land, maar ook buiten de landsgrenzen hebben heel wat gothrockfans hun hart aan deze Brazilianen verpand. De geschiedenis begon in 1991 met het uitbrengen van de tape Sinners From The Hollow Valley. Nadien verschenen er heel wat releases, of kwam hun materiaal op een tributealbum terecht (van The Cure tot Johnny Cash), en in 2011 tekenden ze op Pisces Records.
Les Belles Infidèles is de laatste cd die van dit vijftal verscheen. Het centrale thema op dit werk is de vrouw in al haar gedaantes: de schoonheid, de romantiek, het gevaar...kortom, alles wat je ook maar over het "zwakke" geslacht kan verzinnen.

Muzikaal vertaalt dat zich in een keigoede gothrock-cd. De baritonstem van Marcelo Kpta doet je in het begin wel wat aan Carl McCoy denken, maar daar stopt meteen ook iedere vergelijking met andere gothrockbands. Deze Brazilianen zetten immers (o.a. door sublieme keyboards) een eigen geluid neer dat van de eerste tot de laatste seconde imponeert.

Hoe verder de cd evolueert, hoe meer je aan het oude Sisters Of Mercy-geluid denkt, dat is waar. Maar is dit een nadeel? Niet als dat in twaalf degelijke (tot sublieme) songs resulteert, met daarbovenop een geweldige cover van Monday Monday van The Mamas & The Papas.
Didier BECU
10/12/2016
---