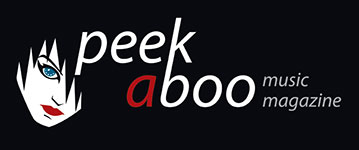 like this article review
---
DAVE BALL (SOFT CELL/THE GRID)
Ten Albums That Changed My Life
Article
07/10/2015, Didier BECU
---
Imagine how the electronic scene would have been without David Ball! Of course David is most popular as the half of Soft Cell, but he also released the classic album In Strict Tempo. He was involved in The Grid and as a producer he worked with the greatest (from Virgin Prunes to Psychic TV). Peek-A-Boo is very proud that David wanted to share the ten albums that changed his life with us!
1. KRAFTWERK - Autobahn
Hearing this album made me buy my first synthesizer in 1978; it was a Mini Korg 800 DV and lead to the formation of Soft Cell. The following albums - Radioactivity,Trans Europe Express,The Man Machine and Computerworld - all had an equally profound effect on me. They are truly The Godfathers of Electro &Techno.

2. DAVID BOWIE - Low
I remember the first time I heard the single Sound & Vision and wondering how producer Tony Visconti got that incredibly low snare sound. I later discovered it was done using an Eventide Harmoniser to detune it. The following two albums, Heroes and Lodger, were equally ground-breaking with Bowie,Visconti, Fripp & Eno working together at various key points.

3 T. REX - Electric Warrior
I loved Marc Bolan when I was a teenager growing up in 70s Britain. His lyrics were nonesensical, but made sense to me and thousands of other adolescents. His genius combined with Tony Visconti's amazing string arrangements and production still blows me away, as does the follow up The Slider.

4. IGGY & THE STOOGES - Raw Power
I got to hear this after I'd heard the Bowie-produced albums The Idiot and Lust For Life. I love the energy, Iggy Pop is possibly the sexiest punk rocker of all time.

5. LOU REED - Transformer
Again, produced by Mr Bowie - a genius view off New York counterculture of the late 70s. I was really into Andy Warhol, and this album captures that whole vibe in a more knowing way than Lou's earlier work with The Velvet Underground, who I also love.

6.SUICIDE - Suicide
Brutal, minimal, seminal.

7. THROBBING GRISTLE - 2nd Annual Report
The first time I heard them was on a single I bought called Zyklon B Zombie. I thought it was brilliant. It was like punk, but much heavier and darker. I loved this band. They were sort of anti-music, but incredibly intense live. Follow-up albums were equally unpredictable & brilliant, in particular The 3rd & Final Report, 20 Jazz Funk Greats and Heathen Earth.

8. BRIAN ENO - Here Come The Warm Jets
When I was an art student in the late 70s, this album alongside Another Green World and Taking Tiger Mountain By Strategy became essential listening amongst my group of wannabe Bohemians. Not surprising really that Brian Eno was himself once an art student.

9. MARVIN GAYE - What's Going On?
I had to get a bit of soul music in there (my other passion apart from electronic, punk and soundtrack music). This album is a work of genius in my opinion and it is possibly the first ecological pop record. So ahead of it's time and apparently Motown boss Berry Gordy wasn't so ahead of his time and didn't want to release it. Luckily, he did.

10. DUSTY SPRINGFIELD - Dusty In Memphis
Sticking with the soul thing - this time off the female, blue-eyed variety. I love Dusty's voice, even the later stuff she did with the Pet Shop Boys is magnificent. This album is one that I put on from start to finish, skipping no tracks (in fact, that is true of all the albums I have listed). To me Dusty was like the white version of Aretha Franklin, the Queen of Blue-Eyed Soul.
Didier BECU
07/10/2015
---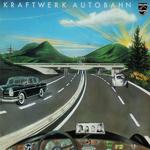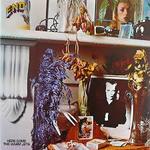 ---