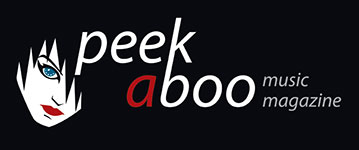 like this movie review
---
DAVID & ALEX PASTOR
The last days (Los ultimos dias)
Movie
Arthouse
•
Science Fiction
[60/100]

Remain In Light
06/01/2014, Didier BECU
---
These days it's not hard to find lots of apocalyptic thrillers. But admit it, those from Spain are rather rare. Not that The Last Days is the first attempt by brothers Alex and David Pastor as already in their 2009-debut Carriers they destroyed the earth with a virus. The two wanted to repeat this trick. With success, as The Last Days was released in Spain under the wings of Warner. Outside Spain the rush wasn't that big. But of course that's no reason for not giving this picture some attention.
You better not expect a Spanish version from say World War Z or The Walking Dead, as The Last Days is more like a strange (but kind of effective) combination between Spanish arthouse and traditional doomfilms. We never get to know why exactly, but planet earth suffers from a worldwide agoraphobia. Nobody dares to walk on the streets and the people gather themselves underneath in tunnels. Marc Delgado (Quim Gutiérrez) is already stuck in his office in Barcelona for months. One day he decides that it's all enough, and together with his boss Enrique (José Coronado) he's looking for a way out. Marc is in search of his pregnant girlfriend Julia (Marta Etura), while Enrique wants to see his father who is lying in a nearby hospital. It's not an easy quest, as the people have become (in pure Mad Max-style that is!) quite aggressive, but the two never give up.
The Last Days is a nice movie that is remarkable for both its excellent acting and amazing special effects. Of course you already have seen an apocalyptic vision as such, and probably even better. But still, it's kind of cool that the end of the world is for once not set in New York, but in Barcelona. The only minor point from this picture is the weak script. The dialogues are entertaining, but you just have the feeling that everything is going a bit too easy. There are too many illogical coincidences and it definitely would have been better to skip the mellow Hollywood-ending. But then again, this movie scores better than the actual dreadful Will Smith-products. The Last Days (or if you prefer the Spanish title Los Ultimos Dias) is a well made sciencefiction-arthousefilm from two directors who are dreaming of Hollywood.
The Last Days is released on Remain In Light on both DVD and Blu-ray/
Didier BECU
06/01/2014
---
Tegenwoordig vliegen de apocalyptische thrillers ons om de oren, maar geef toe: eentje van Spaanse makelij hebben we nog niet vaak gehad. Niet dat de broertjes Alex en David Pastor daarmee aan hun proefstuk toe zijn, want in hun debuutfilm Carriers uit 2009 werd onze planeet al eens door een virus om zeep geholpen. De twee wilden deze truc best wel eens herhalen. Met groot succes overigens, want in Spanje werd deze film onder Warner-vleugels uitgebracht. Bij ons liep het heel wat minder vaart, wat uiteraard niet betekent dat je deze film geen kans moet gunnen.
Want neen hoor, dit is helemaal geen Spaanse versie van pakweg World War Z of The Walking Dead geworden, ook al zouden de makers dat waarschijnlijk wel graag willen. The Last Days is een bizar (en al bij al geslaagd) huwelijk tussen Spaanse arthouse en traditionele doemfilms. Wat precies de oorzaak is komen we nooit te weten, maar de wereld zit met een reusachtige vorm van agorafobie geplaagd. Niemand durft nog de straat op waardoor de meeste mensen in de ondergrondse metrotunnels verscholen zitten. Marc Delgado (Quim Gutiérrez) die ondertussen met een paar van zijn collega's al maanden in een kantoorgebouw van Barcelona vastzit vindt dat het allemaal genoeg is geweest. Samen met zijn baas Enrique (José Coronado) die hem trouwens voor de ramp nog wou ontslaan wegens incompetentie (!) wil hij weg uit het grauwe gebouw. Marc is op zoek naar zijn zwangere vriendin Julia (Marta Etura), terwijl Enrique zijn vader wil terugzien die ergens in een hospitaal aan een beademingsmachine ligt. Het is geen eenvoudige tocht door de metrotunnels, want ondertussen zijn de mensen agressief geworden. De twee geven echter niet op.
The Last Days is een onderhoudende prent die vooral wordt rechtgehouden door de knappe acteerprestaties en de verbluffende special effects. Je hebt het natuurlijk al eens eerder gezien, maar voor één keer speelt de ondergang van de wereld zich niet in New York af, wel in Barcelona. Het enige wat deze scifiprent wel kon gebruiken is een beter scenario, want ook al zijn er de vlotte dialogen, heb je toch net iets te vaak de indruk dat het allemaal veel te gemakkelijk gaat. De toevalligheden zijn net iets te opvallend aanwezig en ook het melige Hollywoodeinde hadden Alex en David Pastor maar beter overeind gegooid. Maar voor de rest, scoort The Last Days op onze meter heel wat hoger dan bijv. de huidige Will Smith-vehikels. The Last Days (of in het mooi Spaans Los Ultimos Dias) is een vrij geslaagde sciencefiction-arthousefilm van twee mensen die luidop van Hollywood dromen.
De film is uit op Remain In Light, en dit zowel op dvd als Blu-ray.
Didier BECU
06/01/2014
---
---