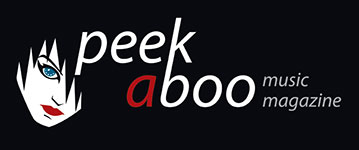 like this documentary review
---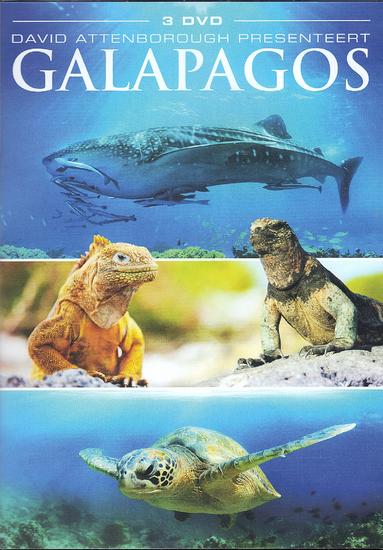 DAVID ATTENBOROUGH
Galápagos
Movie
•
Documentary
Documentary
•
Special Interest
[80/100]

TDM
19/01/2015, William LIÉNARD
---
In 2013, after an absence of 35 years, the British filmmaker Sir David Attenborough returns to the Galápagos Archipelago for a series of documentaries on the unique nature, and this time he takes with him a crew of 40 specialists and high-quality 3D cameras. During six months four teams are deployed to film the necessary footage on land, at sea and in the air. They have an helicopter at their disposal for making aerial shots, a pretty big ship to bridge the distance between the islands (with 7 tons of specialized equipment) and some SUVs for transport on land, because unlike 35 years ago, David Attenborough (now 87 years old) is unable to walk the entire route, which 35 years ago was the only possible way to reach remote and rarely visited places.
The Galápagos Islands have always been Attenborough's preferred destination (he visited the archipelago four times for the BBC) and the black marine iguanas have always remained his favourite animals. Marine iguanas look dangerous with their devilish heads and scaly black bodies, but actually they are totally harmless, because they feed on algae which they scrape off the rocks on the seabed, while the rest of the time they are sunbathing. As cold-blooded reptiles they have to, because they cool off quickly and the water around the islands is too cold for their species, whose ancestors millions of years ago migrated from tropical Central America. David Attenborough's favourites have since become the business card of the Galápagos Islands, for their dragon-like appearance captures everyone's imagination.
On this DVD you find three documentaries about the origin of the islands (Origin), the colonization by plants and animals (Adaptation) and the survival of this unique place on earth since the arrival of humans (Evolution).
Origin
The Galápagos archipelago is formed by erupting volcanoes. The process began millions of years ago and still continues. As a result of the shift of the so-called Tectonic plates, the archipelago moves in easterly direction (Central America) at a speed of 3 cm per year. In the west, new islands are formed above the underground fires, and when looking at the archipelago from the air, one notices that the easternmost island (Espanola) is gradually sinking into the ocean, while the young islands in the west have high craters. In terms of vegetation, there is a reverse effect: the youngest islands are bare and covered with lava, on the older islands the vegetation is abundant or vanishing. Spicy detail: the trees on the Galápagos Islands are no trees at all, but dandelions that in the course of millions of years have developed into plants that look like trees! Currently there are about 16 large rocks that can be described as islands, but more to the east, edges of ancient craters are the last witnesses of islands that have long since succumbed under their own weight.
Adaptation
The animals on the Galápagos Islands all arrived in one way or another by water (except the birds, of course) on floating logs or clumped waste from cane fields. The archipelago lies at the crossroads of three currents and the Humboldt airflow, and that means that vegetative material (plants) and generative material (seeds) can easily be supplied by way of the ocean water and/or the air. As a result of the isolation (at about 6000 miles from the mainland), animals and plants have development in a unique way: the penguins that once came from the Antarctic, are smaller than their cousins in the south, and some seabirds now have degenerated wings and lost the ability to fly. One species of beetle - which has a preference for white and yellow flowers in its natural environment in Central America - is responsible for the pollination on the Galápagos Archipelago, and so all flowers are white and yellow on the Galápagos Islands nowadays.
The marine iguanas have the most bizarre features of all stranded animals on the islands. They are very sensitive to the passage of El Niño (every seven years), which lowers the temperature of the seawater and kills their favourite food, the green algae. They are temporarily replaced by brown algae, that the animals do not digest. The result is a death toll of 95 per cent as a result of malnutrition. To minimize the risks, the marine iguana reduces in size and weight, and studies show that it not only loses muscle and fat mass, but that even the skeleton shrinks temporarily! What a wonderful world...
Evolution
The colossal tortoises are a unique species that only lives on the Galápagos Islands. Before the arrival of humans in the late 16th century, there were 15 different species on 15 different islands. Buccaneers and sailors took an estimated 100,000 live turtles aboard as a source of fresh meat. As a consequence some species - especially on the popular moorings - were virtually exterminated. During his stay, David Attenborough visits Lonely George, a male tortoise of eighty years old and the only survivor of its kind. 14 days after the shooting of Attenborough's team Lonely George died. For other types, drastic measures are in place to ensure their survival. Large amounts of turtle eggs are hatched in safe conditions with a view to a re-introduction of the animals in their natural environment. Their number is estimated at a few thousand now.
In 1950 some 2,500 people lived in three villages on one island. Meanwhile, their number has increased to more than 30,000. To avoid damage to the environment, draconian measures were imposed, but research shows that some finch species are merging again as a result of a diet of chips, fries, burgers and other waste from the human cuisine (they no longer need different beaks for large and small seeds). 95 percent of the territory is a national park and tourists may only stay on the main island. How that evolves in the future as a result of the pressure of tourism and the easy money that is comin in, is unclear.
If you love nature documentaries, this release of TDM will surely interest you, because what is shown is beautiful and interesting, and the way in which it is displayed is fascinating, with the supplementary advantage that the latest discoveries are added and that everything is filmed with the most advanced equipment.
The picture on this release is shown in 2D.
William LIÉNARD
19/01/2015
---
Na een afwezigheid van 35 jaar, keert de Engelse documentairemaker David Attenborough in 2013 terug naar de Galápagos-archipel voor een reeks documentaires over de unieke natuur en dit maal heeft hij een crew van 40 specialisten meegenomen én hoogwaardige camera's om alles in 3D op te nemen. Zes maanden zullen de werkzaamheden in beslag nemen en vier teams worden ingezet om de nodige footage te land, ter zee en in de lucht te filmen, waarbij ze een helikopter ter beschikking hebben voor de luchtopnamen, een vrij groot schip om de afstand tussen de eilanden te overbruggen met het gespecialiseerde materiaal (samen goed voor 7 ton) en een aantal landrovers om de locaties met elkaar te verbinden, want in tegenstelling tot 35 jaar geleden is David Attenborough (inmiddels 87 jaar) slecht te been en niet meer in staat om het hele traject te wandelen, wat destijds de enige mogelijkheid was om afgelegen en zelden bezochte oorden te bereiken.
De Galápagos-eilanden zijn altijd Attenboroughs geprefereerde bestemming geweest (hij bezocht de archipel vier keer voor de BBC) en de vervaarlijk uitziende zeeleguanen zijn altijd zijn favoriete dieren gebleven. Zeeleguanen zien er gevaarlijk uit met hun duivelachtige koppen en geschubde zwarte lijven, maar eigenlijk zijn ze totaal ongevaarlijk, want ze voeden zich met algen die ze van de rotsen op de zeebodem schrapen en voor de rest liggen ze urenlang in de zon, want als reptielen koelen ze snel af en het water rondom de eilanden is te koud voor deze diertjes wier voorouders miljoenen jaren geleden vanuit Midden-Amerika de oversteek maakten. Maar de lievelingsbeestjes van David Attenborough zijn ondertussen uitgegroeid tot het uithangbord en het visitekaartje van de Galápagos-eilanden, want met hun draakachtig uitzicht spreken ze tot ieders verbeelding.
Op deze dvd staan 3 documentaires waarin verteld wordt over de oorsprong van de eilanden (Origin), de kolonisatie door planten en dieren (Adaptation) en de overlevingskansen van dit unieke stukje aarde sinds de komst van de mens (Evolution).
Origin
De Galápagos-archipel is gevormd door vuurspuwende vulkanen. Het proces in miljoenen jaren geleden begonnen en gaat nog steeds door. Als gevolg van de beweging van de zgn. aardplaten verplaatst de archipel zich in oostelijke richting (Midden-Amerika) tegen een snelheid van 3 cm per jaar. Op die manier kunnen er boven de ondergrondse vuurhaarden steeds nieuwe eilanden gevormd worden en wie naar de archipel kijkt vanuit delucht, die ziet dat het meest oostelijke eiland (Española) stilaan in de oceaan wegzakt, terwijl op de jonge eilanden in het westen hoge vulkaankraters zichtbaar zijn. Qua vegetatie is er sprake van een omgekeerd effect: de jongste eilanden zijn bedekt met lava en zijn redelijk kaal, in oostelijke richting neemt de vegetatie van eiland tot eiland toe. Pittig detail: de bomen op de Galápagos-eilanden zijn geen bomen zoals wij die kennen, maar paardenbloemen die in de loop van miljoenen jaren uitgegroeid zijn tot planten die eruitzien als bomen! Momenteel zijn er nog zo'n 16 grote rotsen die als eiland kunnen worden omschreven, maar meer naar het oosten steken er nog randen van oude kraters boven de watermassa uit, de laatste getuigen van eilanden die sinds lang onder hun eigen gewicht zijn bezweken.
Adaptation
De dieren op de Galápagos-eilanden zijn er allemaal op de een of andere manier via het water terechtgekomen (behalve de vogels uiteraard): op drijvende boomstammen of samengeklonterd afval van rietvelden, terwijl de vegetatie wellicht via de wind is aangevoerd of via het mest van vogels die de eilanden aandeden om te broeden. De Galápagos-archipel ligt op het kruispunt van drie golfstromen én de Humboldt-luchtstroom en dat betekent dat vegetatief materiaal (delen van planten) via het water, en generatief materiaal (zaden) via het water en/of de lucht kunnen zijn aangevoerd. Van dieren en planten staat vast dat ze door hun geïsoleerde positie, op zo'n 6000 km van het Amerikaanse vasteland, een eigen ontwikkeling hebben gekend die uniek is op aarde: de pinguïns, die ooit uit het Zuidpoolgebied zijn gekomen, zijn ondertussen nog half zo groot op de Galápagos-eilanden en bij sommige zeevogels zijn de vleugels tot bizarre stompjes verworden waardoor ze in tegenstelling tot hun soortgenoten in Midden-Amerika niet meer kunnen vliegen. 1 soort kever zorgt op de Galápagos-archipel voor het merendeel van de bestuiving van bloemen en omdat die in zijn natuurlijke habitat (Midden-Amerika) een voorkeur scheen te hebben voor witte en gele bloemen, zijn alle bloemen op de Galápagos-eilanden wit of geel…
De zeeleguanen hebben wellicht het meest bizarre kenmerk van alle aangespoelde dieren op de eilanden. Ze zijn zeer gevoelig voor de zevenjaarlijkse doortocht van El Niño waardoor de temperatuur van het zeewater verandert en hun geliefde groene algen verdwijnen. Die worden dan tijdelijk opgevolgd door bruine die de dieren evenwel niet verteren. Het gevolg is dat 95 procent van de populatie soms sterft als gevolg van ondervoeding. Om de risico's te beperken kunnen de zeeleguanen zich verkleinen in omvang en gewicht en uit studies blijkt dat ze niet alleen hun spier- en vetmassa verminderen, maar ook hun skelet tijdelijk laten krimpen! Wat een wonderbaarlijke wereld…
Evolution
De kolossale landschildpadden leven alleen op de Galápagos-eilanden. Vóór de komst van de mens in de late 16de eeuw, waren er 15 verschillende soorten op 15 verschillende eilanden. Zeerovers en zeevaarders namen naar schatting 100.000 levende schilpadden aan boord als bron van vers vlees tijdens hun lange zeereizen, waardoor sommige soorten – vooral op de populaire aanlegplaatsen – zo goed als uitgeroeid waren. Tijdens z'n verblijf brengt David Attenborough een bezoek aan Lonely George, een mannelijke schildpad van ruim tachtig jaar oud en de enige overlevende van z'n soort. 14 dagen na de opnamen van Attenboroughs team overleed Lonely George. Voor de andere soorten zijn ondertussen maatregelen getroffen en op farms worden grote hoeveelheden schildpaddeneieren in veilige omstandigheden uitgebroed met het oog op een re-introductie van de dieren in het natuurlijke milieu. Hun aantal wordt opnieuw op een paar tienduizend geschat.
In 1950 woonden er 2500 mensen in drie dorpen op één eiland van de Galápagos-archipel. Ondertussen is hun aantal toegenomen tot ruim 30.000. Om schade aan het milieu te vermijden, zijn draconische maatregelen genomen, maar uit onderzoek blijkt dat sommige vinkensoorten weer één soort worden als gevolg van een dieet van chips, frieten, hamburgers en ander afval uit de menselijke keuken (want het verschil tussen lange en korte bekken voor grote en kleine zaden is nu overbodig). Voorlopig is 95 procent van het grondgebied ondergebracht in een nationaal park en het is mensen verboden om andere eilanden dan het hoofdeiland te betreden. Hoe dat in de toekomst moet als de druk van het toerisme en het makkelijke geld nog toeneemt, is niet duidelijk.
Als u van natuurdocumentaires houdt, dan is deze release van TDM beslist een schot in de roos, want niet alleen is wat getoond wordt mooi en interessant, ook de manier waarop het gebracht wordt, is boeiend, met als bijkomend voordeel dat de laatste ontdekkingen aan bod komen en dat het allemaal gefilmd is met de meest geavanceerde camera's. Het beeld op deze release wordt weergegeven in 2D.
David Attenborough Presents Galápagos/David Attenborough Presenteert Galápagos
Martin Williams
Documentary/Documentaire
Engeland, 2013
205 min. – 1.78.1 PAL – English/Engels DD 2.0
Ondertitels/Subtitles: Nederlands/Dutch
Extra: Behind the Scenes
William LIÉNARD
19/01/2015
---
---