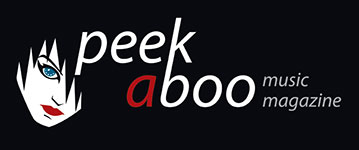 like this movie review
---
DAVID AYER
Fury
Movie
War Movie
[84/100]

SONY SPHE
11/02/2015, Didier BECU
---
Let us be honest: the film reviewers of our site are pussies. We are always the first to wave a banner (well, more actually liking some Facebook-page) when somewhere a war breaks out, but we are in deep fear when hearing a gunshot. Fortunately, we think war on the big screen simply looks delicious! Have you ever seen a better opening scene than the one of Saving Private Ryan? We don't think so. Let them make as many war movies as they can, especially if they are as good as Fury by David Ayer.
For many, this man is an unfamiliar name, but last year he was the maker of one the best Hollywood movie that you have probably never seen: End Of Watch. Fortunately, the writer of Training Day has a lot of influence on big producers and so he could direct the prestigious Fury with Brad Pitt. All in all a dangerous mission. Will the cinema audience of 2014 still watch a war movie? The answer is a big yes, because Fury became (deserved) an incredible blockbuster.
WWII is nearing its end, but the war games of the Nazis are getting dirtier every day. In many villages, civilians (including many children) are forced to fight against the alliesn whose actions are becoming more and more successful. One of them is Sergeant Wardaddy (Brad Pitt), who is famous as a daredevil and therefore high on the list of canddates for dangerous actions. Together with his crewmembers Boyd (Shia LaBeouf ), Norman (Logan Lerman), Gordo ( Michael Peña) and Grady (Jon Bernthal) he likes to kick the asses of the Germans. Even if Ayer doesn't respect the real history, Fury is still an imposing war drama that is full of heroic tension.
There are many rumours circulating on the net about how intense David Ayer worked during the preparations of Fury (the name of the tank of Wardaddy and his entourage). There were not only various injuries during the shooting, Ayer also obliged the crew to wild camping during a whole week! Those efforts have paid off as Fury is without any doubt one of the best war film of recent years. Not only has Ayer directed a very exciting movie, you also experience the perfect claustrophobic atmosphere, Fury is for tanks what Das Boot was for submarines. Brad Pitt performs another charismatic role, although his character looks a lot like the one of Lt. Aldo Raine in Inglorious Bastards. Not that you hear us complaining about that, Pitt still remains one of the best Hollywood actor of the moment. Shia LaBeouf also impresses and proves that he can do more than play macho games with Transformers, although he actually did that already with Charlotte Gainsbourg in Nymphomaniac.
Fury is sublime, and now out on Sony on both DVD and Blu -ray.
Didier BECU
11/02/2015
---
Laten we eerlijk blijven: de filmrecensenten van onze site zijn gewoon doetjes. We zijn er als de eersten bij om een spandoek boven te halen (nou ja, eerder het liken van één of andere Facebook-pagina) als er ergens oorlog losbreekt, maar toch krimpen we ineen bij het horen van één of ander geweerschot. Gelukkig is oorlog op het witte doek heerlijk! Heb je ooit al een betere openingscène gezien dan die van Saving Private Ryan? Neen dus, wat ons betreft mag men zo veel oorlogsfilms draaien als men maar wil, zeker als ze zo goed zijn als Fury van David Ayer.
Voor velen waarschijnlijk een onbekende naam, maar verleden jaar wel de maker van de beste Hollywoodfilm die je waarschijnlijk nooit niet hebt gezien: End Of Watch. Gelukkig heeft de scenarist van Training Day een wit voetje bij de producenten en mocht hij de prestigieuze Fury met Brad Pitt inblikken. Een al bij al gevaarlijke onderneming, want ligt dat bioscooppubliek van 2014 nog wel wakker van oorlogsfilms? Tevreden roepen we ja, want Fury werd (verdiend!) een ongelooflijke kaskraker.
De Tweede Wereldoorlog loopt op zijn einde, toch worden de spelletjes van de nazi's met de dag vuiler. In talrijke dorpen worden burgers (waaronder heel wat kinderen) onder dwang verplicht om mee te vechten tegen de oprukkende geallieerden die steeds meer en meer succes boeken. Een van hen is sergeant Wardaddy (Brad Pitt) die erom bekend staat dat hij voor niets of niemand wijkt, waardoor hij dus steeds hoog in de lijst genoteerd staat van waaghalzen die men nodig heeft. Samen met zijn crew Boyd (Shia LaBeouf), Norman (Logan Lerman), Gordo (Michael Peña) en Grady (Jon Bernthal) wil hij met plezier de Duitsers een poepje laten ruiken. Ook al neemt Ayer maar al te graag een loopje met de echte geschiedenis, toch is Fury een beklemmend oorlogsdrama vol heroïsche spanning.
Er circuleren op het net talrijke verhalen over hoe intens David Ayer te werk ging tijdens de voorbereidingen van Fury (de naam van de tank waarmee Wardaddy en zijn gevolg opereert). Er waren niet alleen talrijke verwondingen tijdens de opnames, ook moest de crew een hele week wild kamperen. Kwestie van de survivalsmaak te pakken te krijgen! De inspanningen hebben geloond. Fury is zonder twijfel de beste oorlogsfilm van de laatste jaren. Ayer heeft er niet alleen een uiterst spannende film van gemaakt, ook ervaar je perfect de claustrofobische sfeer. Fury is voor tanks wat Das Boot voor duikboten was. Brad Pitt haalt nog maar eens een charismatische rol uit de kast, alhoewel zijn typetje verdraaid veel op dat van luitenant Aldo Raine uit Inglorious Bastards lijkt. Maar voor de rest hoor je ons daarover niet klagen, Pitt is nog altijd de beste Hollywoodacteur van het moment. Ook Shia LaBeouf imponeert en bewijst dat hij meer kan dan machospelletjes met Transformers spelen, ofschoon hij dat eigenlijk al met Charlotte Gainsbourg in Nymphomaniac deed.
Fury is subliem, en vanaf nu op Sony uit op zowel dvd als Blu-ray.
Didier BECU
11/02/2015
---
---