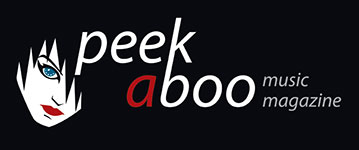 like this movie review
---
DAVID AYER
Sabotage
Movie
Action
•
Crime
[47/100]

Splendid Films
07/10/2014, Didier BECU
---
Last year I was quite impressed by the cop movie End Of Watch. There is definitely an element of huge talent in David Ayer. If you should ever doubt this, check out this autumn Fury with Brad Pitt as lots of critics are raving about this war movie. Just like every movie fan, Ayer has a big respect for Arnold Schwarzenegger. His dream to make a picture with Arnie came true, but was shattered as the movie company completely destroyed it. Sabotage became (just like all other recent Arnie-movies) a gigantic flop. Ayer intended to make a thriller from three hours, but the film company deleted so many scenes that the final result looks more like an incomplete action flick. Hard words indeed, but the latest Arnie (watch out for another Terminator, Conan and even a sequel from Twins) isn't so bad after all.
Anyone who is waiting for some Expendables-action will be disappointed as the Austrian film hero holds his fists in his pockets. The former action hero leads a gang of hooligans, but he is more the kind of man who believes in dialogue. John 'Breacher' Wharton (Schwarzenegger) leads a group of DEA-agents who are not only much younger than their boss, but who also act more brutal. From the early start we are witnessing that Breacher carries a dark past: his wife and son is kidnapped by a drug cartel and are both tortured to death. During one of the DEA-missions a large sum of money is stolen. Breacher's bosses think that he's the brain behind the heist, but have no proof. He is, but Schwarzenegger is not your average baddie: he has a noble goal. The sole problem is that not everyone within the team can be trusted as someone has run away with all the money.
The story is a bit sloppy, but you can't blame Ayer for that. In the bonus section you'll find different alternate endings and deleted scenes that are a very good example that the director had a whole different movie in mind. It's a shame that Splendid has released the theatrical version instead of the director's cut. Schwarzenegger has lost some of his charisma, but it's definitely one of his best roles since his comeback. Just bear in mind that if you should watch this movie with children that the movie contains a lot of scenes that could have come straight out of a slasher film.
Sabotage is out on Splendid on both DVD and Blu-ray.
Didier BECU
07/10/2014
---
Verleden jaar was ondergetekende sterk onder de indruk van de flikkenfilm End Of Watch. Er schuilt inderdaad heel wat talent in David Ayer. Wie daaraan twijfelt moet gewoon deze herfst de bioscoop binnenstappen, want daar draait dan de oorlogsfilm Fury met Brad Pitt (een film waarover de meeste recensenten laaiend enthousiast zijn). Net zoals iedere filmfan blijft het respect voor een icoon als Arnold Schwarzenegger torenhoog en het was dan ook Ayers droom om een film met Arnie te mogen draaien. Dit gebeuren staat ondertussen wel op Ayers CV, de hamvraag is of hij daar achteraf tevreden mee is. Sabotage werd een gigantische flop en van het drie uur durende project sneuvelde uiteindelijk meer dan één uur filmmateriaal. De bedoeling was om er een heuse thriller van te maken maar doordat de producers waren verblind door de naam van de Oostenrijkse spierbundel werd Sabotage tot een actieprent verknipt. Harde woorden inderdaad, en toch is Arnies laatste wapenfeit verre van slecht.
Wie verwacht dat Arnold Schwarzenegger in pure Expendables-stijl zijn vuisten bovenhaalt, komt van een kale reis terug. Integendeel, de gewezen actieheld is wel de baas over een bende krachtpatsers, maar zelf is hij eerder een man van dialoog die tussendoor graag aan zijn sigaar lurkt (neen, we bedoelen het echt wel letterlijk!). John 'Breacher' Wharton (Schwarzenegger) leidt een groep DEA-agenten die niet alleen veel jonger zijn, maar ook brutaler te werk gaan. Vanaf het begin merken we dat Breacher een duister verleden met zich mee sleurt: zijn familie werd door een drugskartel gekidnapt en doodgemarteld. Tijdens een DEA-missie wordt er een grote som geld ontvreemd. Breachers oversten verdenken wel zijn team van de diefstal, maar hebben geen harde bewijzen. Natuurlijk is dat wel zo, maar Schwarzenegger is niet zo maar een baddie: hij heeft een nobel doel. Het probleem is wel dat niet iedereen van het team te vertrouwen is en er alleen met het geld vandoor gaat.
Het verhaal is wat rommelig, maar dat kun je Ayer geenszins kwalijk nemen. Bij de bonussectie zijn er heel wat alternatieve eindes en weggelaten scènes aanwezig die aantonen dat Ayer een heel andere film wilde maken. Het is dan ook jammer dat Splendid voor de bioscoopversie koos. Schwarzenegger heeft weliswaar heel wat van zijn charisma verloren, toch is het één van zijn beste rollen in jaren! Denk ook na mocht je van plan zijn om deze prent met kinderen te bekijken, want Sabotage bevat heel wat bloederige scènes die regelrecht uit een slasherfilm komen.
Sabotage is nu uit via Splendid en dit zowel op dvd als Blu-ray.
Didier BECU
07/10/2014
---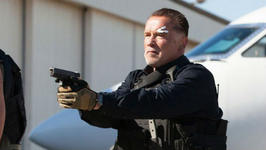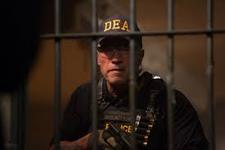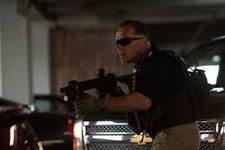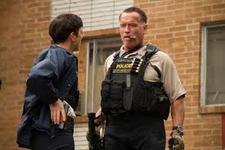 ---