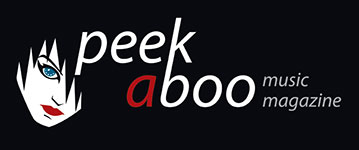 like this article review

---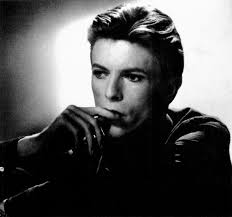 DAVID BOWIE
The Unfolding Mystery?

A Fan Speaks...
Article
10/01/2016, Erik VAN DAMME
---
since about 39 years the music of David Bowie is the common thread in my musical taste. On the occasion of his 69th birthday and the release of his brand new album Black Star, it seemed a good idea to explain why. Meanwhile, in the reviews of the new album only superlativesare used. Some people even call it one of the albums of 2016 before they actually have heard it. I admit, being a huge fan myself, it's hard for me to give an objective opinion. Therefore I decided not to write a review, but just go back in time.

The first memories of a person can be situated between the age of 5 and 6. My first memory is when I was 4 and saw Space Oddity on television. Later, the strange man with his eye patch and the big dog beside him made meanxious! Back then, I thought David looked like someone who could murder his family! Even if I was afraid of him, some sources say that already at an early age I often hummed that song. If my (sometimes) excessive passion for music started somewhere, then this was the point!

We skip a few years. As a twelve year old boy, I was interested in music, but mostly I listened to popular radio hits. My rebellious twin brother, however, adored Status Quo and Saxon. And then I heard Heroes by David Bowie on the radio, and I entered a very different world…
Nothing, will keep us together
We could steal time,
Just for one day
We can be heroes, for ever and ever
What d'you say?
It suddenly seemed like a challenge to be a hero for one day. It's something I didn't achieve yet, at least not in the sense that I became rich or famous. But the idea behind this text? I understood it a few years later. In 1977, Heroes lead me to a new and different musical path. Suddenly I was interested in post-punk and punk, although the latter surely was because of The Kids from Belgium.

In 1980 Bowie released another milestone: Scary Monsters (And Super Creeps). I loved the record a lot, but then I didn't understand that this artist already was the common thread in my musical life. Ashes to Ashes made me explore new wave bands like The Cure. Instead of digging Bowie's past, I suddenly discovered new wave/post-punk/new romantic. Obviously, if Bowie had an impact on musical styles, then surely on those!

Throughout the years I discovered heavy metal, thanks to Black Sabbath. But I also found out that Bowie was honored by many fans of this genre, just like he was an influence on glamrock during his Ziggy Stardust days.

1983 was the best year for Bowie, at least in commercial terms. Let's Dance opened the doors to a very large audience, even the mainstream public. That's why I have a love-hate relationship with both the single and the album. It contains pearls like Cat People, but I became a David Bowie fan for other reasons: his mysterious person, his previous "experimental" material and the fact that he didn't care about the commercial aspect. Unfortunately, Let's Dance became that trap, even though everyone suddenly knew Bowie because of that album.

Later, I almost lost my interest in Bowie, partly because of Tonight, which is a bad album. Iggy Pop transcended Bowie, and his help was the only positive element. Never Let Me Down (1987) also contained some "nice songs", but it was as if Bowie was no longer important for me. However, it was during that period that I saw Bowie on stage for the first time in my life. I'll never forget the Werchter concert in 1987. The theatrical approach of the tour really appealed to me and I stared with an open mouth: the Glass Spider Tour was visually perfect!

Back then, I also ignored Tin Machine. Too bad, because this was a very interesting project in which Bowie and his friends explored the harder stuff and performed in small clubs. Both press and fans had mixed feelings about Tin Machine. Personally, I "rediscovered" this project years later and the hard approach blew me away...

In mid-1995, David Bowie released 1. Outside. On this album you heard an experimental Bowie who was inspired by drum 'n bass. The album needed several spins, just like all his best records, but at the end of the day it became another masterpiece. However with mixed feelings, because this was (again) a very different Bowie. I saw that with my own eyes at Rock Werchter in 1996 and at Forest National in Brussels in that same year, and for me it is the best Bowie gig that I ever saw. Simply because of Bowie's experimental approach of old and new songs. On Earthling he did the same, although this record is more accessible, and so the mysterious magic was lost. But (again) a superb album! He then toured with Nine Inch Nails, and suddenly I became interested in industrial music. Thanks to David Bowie (again) I explored new and other musical frontiers.

Hours (1999) showed a very different side of Bowie. In my opinion, the period 2000 to 2004 is underrated. Even though public and press not always understood his music. I was amazed by the intense, heartbreaking beautiful songs of Heathen that has become one of my favorite records with lyrics that touch my soul.
Slip Away
Don't forget to keep your head warm
Twinkle twinkle Uncle Floyd
Watching all the world and war torn
How I wonder where you are

Sailing over Coney Island
Twinkle twinkle Uncle Floyd
We were dumb but you were fun, boy
How I wonder where you are
Oo-oo

Oogie knew there's never ever time
Some of us will always stay behind
Down in space it's always 1982
The joke we always knew
Oo-oo
What's-a matter with you

C'mon, let's go
Slip away

It is also during that time that I explored his entire oeuvre, especially when it was announced that Bowie would be the headliner at Rock Werchter, even though the concert was cancelled because of health reasons.

Meanwhile, Bowie still released some interesting releases. The Next Day is not a return of the master, but the proof that David Bowie is still alive, despite all the rumors. He didn't go on tour, and he still has no plans to do so. Once in a while you read a message from him, but lengthy interviews belong to the past. But Bowie never retires. On the day of his 69th birthday he released Blackstar. On a first listen, we'd say that Bowie plays it safe and experiments with jazzy songs, and even some hip hop. And yes, again he seems to leave his mark on the music scene.

These are my favorite albums of David Bowie

LOW
Although Heroes was my introduction to the Berlin trilogy, and Lodger is brilliant too, Low could charm me most. Even though it always depends on my mood. The Berlin trilogy is nonetheless my favorite Bowie period.

HEATHEN
The period from 1999 until now is underrated. Heathen touched me from the beginning, thanks to the haunting lyrics. The intense involvement, and especially the fact that Bowie used his voice as the ultimate weapon to give you goose bumps.

DIAMOND DOGS
I was keen on Ziggy Stardust: from Hunky Dory to the masterpiece Ziggy Stardust And The Spiders Of Mars. These are classics that should be in every record collection. Personally, I was mostly impressed by Diamond Dogs with a dark Bowie.

SCARY MONSTERS (AND SUPER CREEPS)
Ashes to Ashes, Fashion, Teenage Wildlife and the title song: I sang them all with a loud voice! I was enormously connected with his music of the early 80s. Of course because of that eternal, integrating voice! This is the Bowie I felt in love with.

1.OUTSIDE
In 1995 Bowie surprised me once again. In fact, you can say that 1. Outside is an atypical Bowie record. Experimenting with drum 'n bass! Bowie? The dark and menacing tone of this concept album about murders and rituals appealed to me. We quote: "The Art- Ritual Murder of Baby Grace Blue: A non-linear Gothic Drama Hyper- Cycle" Even if this record needed many listening sessions, I understood it.

Is the David Bowie mystery unfold now? The answer is no! The mystery that surrounds Bowie always will exist and that is the reason why I became a fan and always will be.
Erik VAN DAMME
10/01/2016
---
Ongeveer 39 jaar, zolang is de muziek van David Bowie de rode draad doorheen mijn muzikale smaak. Ter gelegenheid van zijn 69ste verjaardagde release van de gloednieuwe plaat Blackstar, leek het me een goed idee om de reden daarvoor uit de doeken te doen. De recensies van het nieuwe album swingen ondertussen de pan uit: bewieroken, de lucht in prijzen, het album lanceren als 'één van de platen van 2016' voordat de plaat uit is... Ik geef toe, als superfan - wat een raar woord eigenlijk - is het ook voor mij moeilijk om echt objectief naar deze plaat te luisteren. Daarom wil ik er geen recensie over schrijven, maar gewoon een terugkeer in de tijd maken.
De eerste herinneringen van een mens situeren zich doorgaans tussen zijn 5 en 6 jaar. Mijn eerste herinnering dateert van toen ik 4 was en Space Oddity op de televisie zag. Later was ik bang van die rare man met zijn ooglap en die grote hond naast zich. Ik dacht toen dat David erdauitzag als iemand die elk moment zijn gezin kon uitmoorden. Het zijn herinneringen van een man die me eerder 'angst' inboezemde. Toch zat ik, althans volgens bepaalde bronnen, vaak het nummer op een heel jonge leeftijd mee te neuriën. Als mijn vaak buitensporige passie voor muziek ergens vandaan komt, dan is het daarmee begonnen.
We springen enkele jaren vooruit in de tijd. Als twaalfjarige knaap had ik wel interesse in muziek, ik luisterde voornamelijk naar de toen populaire radiohits van bijv. Spargo. En dat in tegenstelling tot mijn rebellerende tweelingbroer die toen al dweepte met Status Quo of Saxon. En toen hoorde ik Heroes van David Bowie op de radio en ging er een heel andere wereld voor mij open.
Nothing, will keep us together
We could steal time,
Just for one day
We can be heroes, for ever and ever
What d'you say?
Het leek plots een uitdaging om een held worden voor één dag. Iets wat me tot op heden nog steeds niet is gelukt, in die zin dat ik niet rijk of beroemd ben geworden. Maar de achterliggende gedachte van deze tekst? Die drong pas jaren later tot me door. Met Heroes ging in 1977 een andere muzikale wereld voor mij open. Plots kreeg ik interesse in postpunk en punk, alhoewel dat laatste eerder de verdienste van The Kids was.
In 1980 bracht Bowie met Scary Monsters (And Super Creeps) wederom een mijlpaal op de markt die me enorm kon bekoren. Ik heb die plaat grijsgedraaid, maar toch had ik nog niet door dat deze artiest al een paar jaar de rode draad in mijn muzikale leven was. Dankzij Ashes to Ashes ging ik grasduinen in het new wave-pakket zoals The Cure. In plaats van Bowie voort uit te spitten, zat ik plotseling in de new wave/postpunk/new romantic-sfeer. Logisch, want als Bowie een invloed had op muziekstijlen, dan was het op die laatste drie toch, niet?

In de loop der jaren ontdekte ik ook heavy metal, met dank aan Black Sabbath. Maar ook hier ondervond ik dat Bowie door menig fan van het hardere genre werd geëerd, net als in zijn Ziggy Stardust-periode toen hij invloed had op glamrock.

1983 was het Bowie-jaar bij uitstek, althans op commercieel vlak. Let's Dance opende deuren naar een heel ruim publiek, zelfs het mainstreampubliek. Ik heb dan ook een haat-liefderelatie met zowel de single als het album. Die bevatte best wel parels als Cat People. Ik ben echter een fan geworden van David Bowie door het mysterie rondom zijn persoon, zijn eerder 'experimentele' aanpak en hetfeit dat hij lak had aan het commerciële. Helaas leek hij met deze plaat net in die val te trappen, ook al zorgde Let's Dance ervoor dat plotseling iedereen Bowie kende.Een haat-liefderelatie dus waardoor ik later mijn interesse in Bowie dreigde te verliezen, mede door de draak van een plaat die Tonight was. Iggy Pop oversteeg Bowie en zijn hulp was het enige positieve. Never Let Me Down (1987) bevatte ook enkele 'leuke songs', maar toen haakte ik helaas compleet af. Ook al was het toen de eerste keer dat ik Bowie live zag. Het Werchter-concert in 1987 staat nog steeds in mijn geheugen gegrift. De theatrale aanpak van de tournee sprak me enorm aan en ik staarde met open mond van bewondering. Visueel was de Spider Glass Tour dan ook een onnavolgbare belevenis die me steeds is bijgebleven.

Daardoor is ook het project Tin Machine aan mij voorbij gegaan. Jammer, want dit was een heel interessant project waarbij Bowie en zijn vrienden voor het "hardere werk" kozen en in kleinschalige clubs optraden. Zowel in de pers als bij de fans werd Tin Machine op eerder gemengde gevoelens ontvangen. Persoonlijk heb ik het project pas jaren later 'opnieuw ontdekt' en ik stond versteld van de snoeiharde aanpak die me omverblies.

Medio 1995 bracht David Bowie 1. Outside uit. Op dit album hoorde je weer de experimentele Bowie die geïnspireerd werd door de toen opkomende drum 'n bass-stroming. De plaat had een groeiperiode nodig, zoals de meeste van zijn sterke platen, maar het bleek een schot in de roos te zijn. Weer waren er gemengde gevoelens, want dit was een heel andere Bowie. Dat bleek ook op Rock Werchter in 1996, en datzelfde jaar in Vorst Nationaal, wat voor mij persoonlijk nog steeds het beste Bowie-optreden is dat ik ooit zag, vooral door die gedurfde, experimentele aanpak van zijn oudere en nieuwe songs. Op Earthling ging hij op hetzelfde elan door, al leek deze plaat me meer toegankelijk waardoor de mysterieuze magie wat verloren ging. En toch (wederom) een knappe plaat! Bovendien toerde hij in die periode met Nine Inch Nails, waardoor ik plots interesse kreeg voor industrial en aanverwanten. Wederom dankzij David Bowie verlegde ik toen andere en nieuwe grenzen.
Hours (1999) liet weer een heel andere kant van Bowie zien. Naar mijn mening is dit ook de periode waarin hij prachtige platen uitbracht die door publiek en pers niet altijd werden begrepen. Ik vind de periode 2000 tot 2004 een sterk onderschatte tijd. Zo stond ik versteld van de intensieve, hartverscheurende mooie songs op Heathen, dat ondertussen is uitgegroeid tot één van mijn favoriete platen met teksten die mijn ziel raakten.
Uit Slip Away
Don't forget to keep your head warm
Twinkle twinkle Uncle Floyd
Watching all the world and war torn
How I wonder where you are

Sailing over Coney Island
Twinkle twinkle Uncle Floyd
We were dumb but you were fun, boy
How I wonder where you are
Oo-oo

Oogie knew there's never ever time
Some of us will always stay behind
Down in space it's always 1982
The joke we always knew
Oo-oo
What's-a matter with you

C'mon, let's go
Slip away
Het is ook in die periode dat ik me in zijn hele oeuvre verdiepte, vooral toen bleek dat Bowie de headliner op Rock Werchter zou zijn, ook al schrapte hij uiteindelijk het optreden om gezondheidsreden.
Ondertussen heeft Bowie nog een paar knappe platen uitgebracht. The Next Day is niet zozeer een terugkeer van de meester, wel het bewijs dat David Bowie ondanks alle geruchten nog springlevend is. Op tournee ging hij niet, en nog steeds niet. Sporadisch lees je wel een bericht van hem, maar heel lange interviews doet hij niet meer. Toch is Bowie niet op zijn lauweren gaan rusten. Want kijk, pal op zijn 69ste verjaardag, brengt hij Blackstar uit. Bij een eerste luisterbeurt stellen we vast dat Bowie op veilig spel speelt en jongleert met jazzy songs en zelfs een streepje hip hop. En jawel, weeral lijkt hij zijn stempel op het muziekgebeuren te drukken. Of hij weer op tournee gaat? Neen, daar vrezen we voor.
Dit zijn mijn lievelingsalbums van David Bowie.
LOW
Hoewel mijn introductie tot de Berlijn-trilogie het album Heroes was, en ik Lodger tevens een schitterend album vond, kon Low mij het meest bekoren. Ook al hangt het telkens af van hoe ik mij op een bepaald moment voel, is de Berlijn-trilogie mijn favoriete Bowie-periode.

HEATHEN
De periode van 1999 tot nu is één van de meest onderschatte periodes. Heathen raakte mij vanaf het begin heel diep, dankzij de beklijvende teksten. De intensieve inbreng, en vooral het feit dat Bowie meer dan ooit zijn stem als ultieme wapen gebruikt om je kippenvel te bezorgen.

DIAMOND DOGS
Ik ben altijd dol geweest op Ziggy Stardust. Van Hunky Dory tot het meesterwerk Ziggy Stardust, And The Spiders Of Mars. Het zijn één voor één klassiekers die bij iedere muziekfan in de platenkast horen te staan. Zelf was ik vooral onder de indruk van Diamond Dogs. De donkere, zelfs dreigende kant van Bowie kwam hier bovendrijven.

SCARY MONSTERS (AND SUPER CREEPS)
Ashes to Ashes, Fashion, Teenage Wildlife tot de titelsong van deze plaat. Ik brulde het op mijn slaapkamer mee en voelde me enorm verbonden met zijn muziek uit het begin van de jaren 80. Met dank aan die eeuwige, integrerende stem van Bowie die de haren op je armen laten rechtkomen, songs die je letterlijk bij het nekvel grijpen. Het is de Bowie waarop ik verliefd werd.

1.OUTSIDE
In 1995 blies Bowie me nog maar eens omver. 1. Outside is eigenlijk een atypische Bowie-plaat. Experimenteren met drum 'n bass! Bowie? Het was vooral de duistere, dreigende aanpak die het hem deed. Een conceptplaat over moorden en rituelen. We citeren even: "The Ritual Art-Murder of Baby Grace Blue: A non-linear Gothic Drama Hyper-Cycle." Ook al had deze plaat veel luisterbeurten nodig, begreep ik het uiteindelijk.

Of het David Bowie-mysterie nu ontrafeld is? Daar kan ik alleen maar volmondig neen op antwoorden. De zweem van het mysterie omtrent Bowie blijft gewoon bestaan en dat is net de reden waarom ik fan ben geworden en altijd zal blijven.
Erik VAN DAMME
10/01/2016
---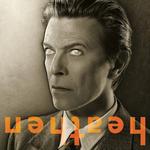 ---