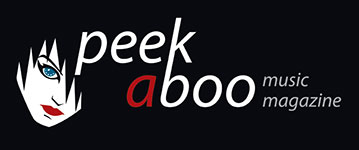 like this movie review
---
DAVID DOBKIN
The Judge
Movie
Drama
[81/100]

Warner Home Video
17/03/2015, Didier BECU
---
Opinions about a film were rarely as sharply divided as in the case of The judge. Some thought the movie was too mellow, while other reviewers acclaimed this drama. If you want to know, we choose the latest side, even though the film didn't turn out to be the smashing blockbuster everyone was awaiting. It didn't win an Oscar, although Robert Duvall definitely deserved one as the ultra-conservative and unsympathetic judge Joseph Palmer. But it was director David Dobkin who surprised us most, as we never thought that the creator of Wedding Crashers and Shanghai Knights (or even worse: Fred Claus and The Change-Up) came up with classy traditional cinema, that is reminiscent to the best of Clint Eastwood. Because no, The Judge isn't innovative for one second, but this well constructed and prestigious court drama has all the ingredients for good cinema.
Of course The Judge is also a bit a Robert Downey Jr.-movie. Thanks to Iron Man and Sherlock Holmes, he has a bank account that would make every immortal faint, but you can't deny that the actor is trapped in a self-spun web of superheroes. The actor who began his career in the Brat Pack and had to conquer a drug addiction, has indeed made lots of quality films, but for the general public he will always be Iron Man. Funny enough, his character lawyer Hank Palmer is quite similar to the one of Tony Stark. Palmer also lives in wealth and obtains huge sums of criminal money, so he can almost afford everything. In short, Palmer has made it! During a process, he gets a phone call about the death of his mother. The lawyer leaves for to the small village of Clarinville, where hemeets with his father, with whom he has not spoken for years. Palmer wants to go back to Chicago as quickly as possible, but his father is involved in a fatal traffic accident. And yes, who can better defend him than his own son, but Palmer refuses.
A possible downside for some film fans is the 150 minutes-length of the movie. That is indeed quite long, although you do not notice that for one second. Both the direction and the photography by Janusz Kaminski (Saving Private Ryan and Shindler's List) are classic, but remain overwhelmingly beautiful. The performances are of a very high standard, with Robert Downey Jr. and the indestructible Robert Duvall at their best. And for the guys: you never saw Gossip Girl star Leighton Meester look as horny as in The Judge. Out now on DVD and Blu-ray through Warner.
Didier BECU
17/03/2015
---
Zelden waren de meningen over een film zo sterk verdeeld als in het geval van The Judge. Sommigen vonden de aanpak te oubollig, terwijl andere recensenten dit gerechtsdrama (terecht) ophemelden. Uiteindelijk bleek de film niet de beloofde bioscoopkraker te zijn en zelfs niet de gedoodverfde Oscar-slokop, hoewel we de oude Robert Duvall als de oerconservatieve en vooral de weinig sympathieke rechter Joseph Palmer een beeldje hadden gegund. Zelfs regisseur David Dobkin mocht meer worden gelauwerd, al was het maar omdat we nooit hadden verwacht dat de maker van Wedding Crashers en godbetert Shanghai Knights (en zelfs nog erger: Fred Claus en The Change-Up) traditionele cinema zou kunnen maken die doet denken aan het beste van Clint Eastwood. Want neen, vernieuwend kun je The Judge geen seconde noemen, wel bezit dit klassiek opgebouwde en prestigieuze gerechtsdrama alle ingrediënten die goede cinema nodig heeft.
Natuurlijk is The Judge ook een beetje de film van Robert Downey Jr. geworden. Dankzij Iron Man of Sherlock Holmes heeft hij een bankrekening die een sterveling doet duizelen, artistiek kun je er niet omheen dat de acteur gevangen zit in zijn zelf gesponnen web van superhelden. De acteur, die zijn carrière in de Brat Pack begon en nadien door zijn drugverslaving in de goot terechtkwam, heeft een resem kwaliteitsfilms gedraaid, toch blijft hij voor het grote publiek gewoon Iron Man. Grappig genoeg ligt zijn personage advocaat Hank Palmer niet zo bijster ver uit de buurt van Tony Stark. Ook Palmer is verwaand en krijgt van steenrijke criminelen gigantische bedragen in de hand gestopt waardoor hij zich zowat alles kan permitteren. Kortom, Palmer heeft het gemaakt! Tijdens een proces krijgt hij een telefoontje waarin hem wordt gemeld dat zijn moeder is overleden. De jurist vertrekt holderdebolder naar het boerengat Clarinville. Hij treft er zijn vader aan met wie hij jarenlang niet heeft gesproken. Palmer wil zo snel mogelijk terug naar Chicago, maar zijn vader raakt betrokken bij een dodelijk ongeluk. En tja, wie kan hem beter verdedigen dan zijn eigen zoon, maar die weigert.
Een eventueel minpunt voor sommigen is dat de film met 150 minuten vrij lang is, ofschoon je dat geen seconde merkt. Zowel de regie als de fotografie van Janusz Kaminski (Saving Private Ryan en Schindler's List) is klassiek, maar blijft overweldigend mooi. De vertolkingen zijn van zeer hoog niveau, met voorop Robert Downey Jr. en de onverwoestbare Robert Duvall. En voor de snoepers: nog nooit zag je Gossip Girl-ster Leighton Meester zo geil kijken als in The Judge. Verplicht Hollywoodvoer en nu uit op dvd en Blu-ray via Warner.
Didier BECU
17/03/2015
---
---