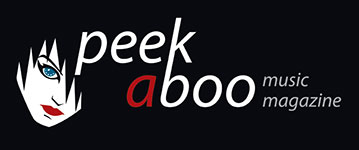 like this movie review
---
DAVID GORDON GREEN
Prince Avalanche
Movie
Comedy
[75/100]

Remain In Light
16/05/2014, Didier BECU
---
Last year David Gordon Green won in Berlin the Silver Bear as Best Director. A victory that wasn't the wish of most "serious" filmcritics as this American is also the creator from so called bad (but hilarious) movies like
Pineapple Express and Your Highness. But of course, Berlin shouldn't be Berlin if things are different. Green still worked with buddies Paul Rudd and Emile Hirsch, but the result is different though.

Prince Avalanche is a remake from the Icelandic Either Way from 2011. In a way you can say lots of things are happening in this movie, and at the same time nothing. So if you wanna see some unexpected plots, you better leave this sympathetic indiemovie behind. This movie is about the force of the dialogue. Nah, don't expect to hear some wise words either. It's just the story of two young men who have both their dreams, but who realise that they won't change the world though...and probably not even their own. The story is set in the Texan forest area during the 80's. That time is very important as back then 43.000 acres of forest and the surrounding houses were totally destroyed. Afterwards, no one lived in this ghost area, but Alvin (Paul Rudd) and Lance (Emile Hirsch) have to mark the road significations there.

The young guys are smart enough to know that they're doing a worthless job, but you have to live your earning in some way. The place is even an ideal spot to think about how you have to keep on going with your life.. Alvin controls the whole thing. He takes for everything his time, learns through tapes the German language while working and dreams about a happy life with Lance's sister. Alvin's future brother-in-law is a totally different guy. He takes nothing seriously and doesn't understand why people are so attached to norms. They don't really fit together and their friendship is just based on coincidence.
When I saw this movie during the Filmfestival in Ghent I was charmed by the simplicity of the story. A year later things doesn't change. At the end you might ask yourself what you actually were watching, but then again not everybody's life is like Indiana Jones. A film in where nothing happens should normally be classified as boring, but that's not the case. That's of course because Green has lots of feelings with the current generation. Perhaps a Silver Bear was a bit too much praise, but certainly worth watching it. A mix of arthouse and Apatow? It exists…
Didier BECU
16/05/2014
---
David Gordon Green die verleden jaar in Berlijn de Zilveren Beer voor Beste Regie wegkaapt. Dat kan toch niet? Althans dat was de mening van bevooroordeelde critici omdat de Amerikaan ooit films als Pineapple Express en de Robin Hood-parodie Your Highness op de mensheid losliet. Met Paul Rudd en Emile Hirsch blijft Green wel zijn cast trouw, toch tapt hij met deze buddymovie uit een heel ander vaatje.


Prince Avalanche is een remake van de Ijslandse arthousefilm Either Way uit 2011. Er gebeurt tegelijkertijd veel en weinig. Als je op zoekt ben naar spannende plotwendingen dan laat je deze indiefilm maar best links liggen, want alles draait om de kracht van de dialoog. Je zal ook geen wijze woorden horen, het is gewoon het relaas van twee jonge mannen die ergens diep van binnen grote dromen hebben, maar die beseffen dat hun leven geen grote stempel op de wereldgeschiedenis zal dragen. Het verhaal situeert zich in een afgelegen bosoppervlakte in Texas tijdens de jaren 80. Een belangrijke periode voor dat gebied, want in 1987 werden 43.000 hectaren bos, alsook de omringende huizen door een brand vernield. Geen mens die nadien nog het gebied bezocht, maar toch hebben Alvin (Paul Rudd) en Lance (Emile Hirsch) de opdracht gekregen om de baan van de nodige werkmarkeringen te voorzien.


De twee kerels begrijpen ook wel dat hun job zo goed als volslagen nutteloos is, maar een mens moet iets doen in zijn leven. Het is zelfs de geschikte plek om eens na te denken over hoe het nu verder met het leven moet. Alvin is de baas van het zaakje. Hij neemt voor alles zijn tijd, studeert tijdens zijn werk via bandjes de Duitse taal en droomt van een schitterend leven met de zus van Lance. Alvins toekomstige schoonbroer is van een heel ander kaliber. Hij neemt niets serieus en snapt niet waarom mensen zo'n groot belang aan waardes hechten. De twee zijn elkaars tegenpolen en het is duidelijk dat hun "vriendschap" alleen maar is gebaseerd op het feit dat ze toevallig familie van elkaar zijn. Wanneer de relatie van Lance op de klippen loopt, explodeert ook hun vriendschap.


Toen ik deze film tijdens het Filmfestival van Gent in première zag was ik gecharmeerd door de eenvoud van het verhaal. Dat is een jaar na datum niet verandert. Op het einde vraagt iedereen zich wellicht met reden af naar wat hij precies heeft gekeken, maar het leven van de doorsnee mens is nu eenmaal minder spannend dan dat van Indiana Jones. Een film waarin niets gebeurt zou je normaal gezien moeten categoriseren als vervelend, maar dat is Prince Avalanche nu net niet! Dat is natuurlijk de verdienste van Green die dankzij zijn komedies zeer goed weet hoe de generatie van vandaag spreekt. Misschien is een Zilveren Beer net wat te hoog gegrepen, maar zeker je aandacht waard. Voer voor zowel Apatow- als arthousefans. Kom dat tegen!
Didier BECU
16/05/2014
---
---