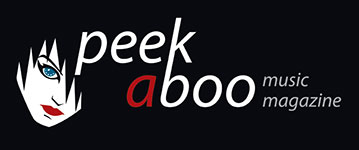 like this movie classics review
---
DAVID LEAN
The Bridge On The River Kwai
Movie
•
Movie classics
War Movie
[83/100]

SONY SPHE
15/01/2015, Didier BECU
---
The Bridge On The River Kwai is a classic, no doubt, a title that always pops up in those dreadful lists of conservative critics who like to brag with the best films ever. And yet, whatever you may might be thinking, you have to see this David Lean epic at least once in your life.
The film lasts almost three hours and all in all very little happens, although it never bores. That has everything to do with the cinematic genius of David Lean, who said farewell to Engeland with this fictional war story. Thanks to Kwai, he could make Lawrence Of Arabia five years later, seen by many as the best film of all time. Even though the film won seven Oscars, the beginning was anything but easy. The story is based on the French book Le Pont de la Rivière Kwai by Pierre Boulle. Sam Spiegel called it the wet dream of every Hollywood producer. Lean however disliked the script and insisted that it was completely rewritten. And how would the public respond to a film without beautiful women, because Kwai merely is about psychological warfare between two officers. Eventually there were a few local actresses dragged in (imagine !) to carry the artillery. Another problem were the actors. No one knew Alec Guinness (indeed Ben Obi-Wan Kenobi from Star Wars) and his opponent Hayakawa was a forgotten star of the Asian silent film-area who did not speak English. Eventually they invented a role for an American: William Holden, who got one million dollars (a record at that time) and could retire the rest of his days in Africa. And then the British army refused to participate because it felt that Hollywood shameless exploited the suffering of British war prisoners during the construction of the Burma Railway (Railway of Death).
But so what? The Bridge Over The River Kwai was one of the greatest war classics ever, although there is little fighting in it. Unlike today's cinema, all is slowly filmed in this epic and the eye can quietly admire the majestic landscapes (in CinemaScope, of course!). And no, we haven't forgotten the chorus of Colonel Bogey!
You should see The Bridge over the River Kwai at least once in your life and even more than that!
Didier BECU
15/01/2015
---
The Bridge On The River Kwai is een klassieker die niet stuk te krijgen is; een titel die steevast opduikt in de gevreesde conservatieve lijstjes van critici die graag met de beste films pochen. En toch, wat je er ook mag van denken, moet je dit epos van David Lean toch minstens één keer in je leven hebben gezien.
De film duurt bijna drie uur en al bij al gebeurt er bitter weinig, ofschoon er geen moment sprake is van verveling. Dat heeft natuurlijk alles te maken met het cinematografisch genie van David Lean, die met dit fictieve oorlogsverhaal Engeland definitief vaarwel zegde. Het was de film die er voor zorgde dat hij vijf jaar later Lawrence Of Arabia kon maken, volgens velen de beste film aller tijden. Ook al sleepte The Bridge On The River Kwai zeven Oscars binnen, toch was het begin allesbehalve gemakkelijk. Het verhaal dat gebaseerd is op het Franse boek Le Pont de la Rivière Kwaï van Pierre Boulle, was volgens Sam Spiegel inderdaad de natte droom van iedere Hollywoodproducent, toch vond Lean niks aan het script en stond hij erop dat het volledig werd herschreven En hoe zou het publiek reageren op een film zonder vrouwelijk schoon, want eigenlijk draait het louter om een psychologische oorlog tussen twee oorlogsofficieren? Uiteindelijk werden er een paar lokale actrices bij gesleept die (stel je voor!) de artilleriestukken mochten helpen dragen. Een ander probleem vormden de acteurs. Geen kat had ooit van Alec Guiness (Ben Obi-Wan Kenobi uit Star Wars dus) gehoord en zijn tegenspeler Sessue Hayakawa was niet meer dan een vergeten ster uit de Aziatische stomme film, die geen woord Engels sprak. Uiteindelijk bedacht men een rol voor een Amerikaan waardoor William Holden een miljoen dollar (een record toen) kreeg en de rest van zijn dagen in Afrika kon rentenieren. En dan was er nog het Britse leger dat weigerde om mee te werken omdat het vond dat Hollywood schaamteloos munt sloeg uit het lijden van de Britse krijgsgevangen die werden ingezet bij het bouwen van de Birmaspoorweg (de spoorweg des doods).
Zorgen om niets, want The Bridge Over The River Kwai werd één van de grootste oorlogsklassiekers die ooit is gedraaid ofschoon er maar weinig in gevochten wordt. In tegenstelling tot de huidige cinema is alles in dit epos ontzettend traag gefilmd waardoor het oog de tijd krijgt om de majestueuze landschappen (in Cinemascope natuurlijk!) te bewonderen. En neen, we zijn het refreintje van Colonolel Bogey (in Vlaanderen overbekend als de klassieker "Charel, ik heb uw gat gezien") helemaal niet vergeten!
The Bridge Over The River Kwai moet je eenmaal zien in je leven en zelfs meer dan dat!
Didier BECU
15/01/2015
---
---