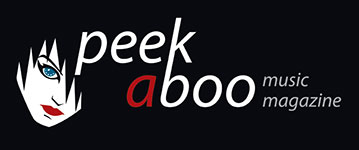 like this movie classics review
---
DAVID LYNCH
Blue Velvet
Movie
•
Movie classics
Thriller
[93/100]

MGM
24/11/2014, Didier BECU
---
After the overwhelming success of Twin Peaks every movie that even felt a bit strange was quickly labelled as a "Lynchian" piece. Quite rightly, because along with Quentin Tarantino Lynch may be one of the few filmmakers who has managed to reach the general public with a unique kind of cinema.
The Lynch kingdom however was not built in one day. Certainly not in 1986 when Blue Velvet was released. At that time no one knew Eraserhead(1977), The Elephant Man (1980) got critical acclaim, but didn't generate a lot of money and Dune (1980) is considered by many film connoisseurs as one of the greatest catastrophes ever.
Yet producer Dino De Laurentiis was firmly convinced that there was a future for Lynch. During the filming of Dune, the eccentric filmmaker wrote the script of Blue Velvet. A few years later Dino's answer was negative. But look, Lynch was willing to cede a large portion of his salary and he could persuade some actors to work almost for free, and so he finally got the green light. For a moment it looked as if Blue Velvet would be completely ignored. After a few weeks the film disappeared into oblivion until the moment that some critics rediscovered it. The rest is history because today it still appears in various lists of movies that everyone must see.
Like in Twin Peaks, this eerie story takes place in a remote American town. Lumberton is only known for its pine trees and it is an area where nothing happens. But that changes when Jeffrey Beaumont (Kyle MacLachlan) discovers a severed ear in the grass during a walk. The dutiful boy goes to the police, but Detective John Williams (George Dickerson) just laughs.
In fact, he thinks that the boy would better not interfere with serious police business. The curiosity of the young boy is fuelled by Sandy (Laura Dern), the young daughter of the detective.
Blue Velvet is in all aspects a perfect film. Of course there is the excellent directing and one can clearly see that David Lynch is a genius searching for his own style. Some scenes are pure film noir, while the scene with the ear takes its influence of Un Chien Andalou by Dali. The scenario is for Lynch-standards quite simple, although the master drags the viewer again into a world of perverse voyeurism and extreme pain. The cast is impressive to say the least. Both Kyle MacLachlan and Laura Dern are of course Lynch's darlings, but the role is in the first place given to Kyle MacLachlan because he looks physically fairly similar to the surrealist filmmaker, while Laura Dern could come straight out of a 50's movie! Isabella Rossellini, daughter of actress Ingrid Bergman and director Roberto Rossellini, is the perfect femme fatale. Previously, she only played in White Nights. The performance of the former Lancôme face as a poor victim is just perfect. Even if she thinks she's just a lump of meat, like a part of a Bacon painting. Of course it's Dennis Hopper who steals the show as a crazed psychopath. Hopper's performance is immortal. A fame the former Easy Rider star needed, because at that time he was just released from a drug rehabilitation centre. Everything in this film makes the viewer wince, even the sugar-sweet music of Roy Orbison sounds terrifying. Blue Velvet is cinema with class that is created by a great genius. It has been written thousands of times, but it remains the truth that Lynch is one of the greatest directors of all time. An impressive classic.
Extras on the Blu-ray edition:
The extras that you find on this Blu-ray are the same as on the previously appeared DVD-release. The Mysteries Of Love is a documentary of seventy minutes about the bizarre methods of David Lynch. You will learn that Isabella Rossellini was not wearing underwear, according to the master filmmaker, to create the right feeling between her and Hopper.
Didier BECU
24/11/2014
---
Wat sommige filmliefhebbers ook mogen beweren over David Lynch, toch moeten ze allemaal toegeven dat de Amerikaanse surrealist als geen ander een onuitwisbare stempel heeft gedrukt op de hedendaagse Amerikaanse cinema. Na het verpletterende succes van Twin Peaks kreeg iedere film die ook maar een beetje vreemd aanvoelde vrij vlug het etiket "Lynchiaans" opgeplakt. Volkomen terecht, want samen met Quentin Tarantino mag Lynch zich één van de weinige cineasten noemen die erin is geslaagd om met een eigenzinnige en aparte filmkunst het brede publiek te bereiken. Het Lynch-koninkrijk is weliswaar niet op één dag gebouwd. Zeker niet in 1986 toen Blue Velvet uitkwam. In die tijd had nog geen kat gehoord van de in 1977 verschenen Eraserhead. The Elephant Man uit 1980 oogstte wel goede kritieken, maar hij liet niet meteen de kassa rinkelen en de sciencefictionfilm Dune uit 1980 werd (of wordt) door menig filmkenners als één van de grootste catastrofes uit Hollywoodland aangezien. Toch was producent Dino De Laurentiis er rotsvast van overtuigd dat er heel wat toekomst zat in de naam Lynch. Tijdens de opnames van Dune had Dino de excentrieke filmmaker beloofd dat hij de verfilming van zijn Blue Velvet-script wel zag zitten. Toen Lynch enkele jaren later opnieuw met het idee op de proppen kwam, was Dino's antwoord weliswaar negatief, maar kijk, Lynch was bereid om een groot deel van zijn salaris af te staan en hij kon enkele acteurs overhalen om bijna gratis te werken waardoor hij uiteindelijk groen licht kreeg. Eventjes zag het er naar uit dat Blue Velvet volledig genegeerd zou worden. Toen de prent in première ging bleef het immers windstil. Na enkele weken verdween de film in de vergeethoek, tot op het moment dat enkele critici de film herontdekten en hem met een absolute mustsee vereerden. De rest is geschiedenis want in 2013 prijkt hij nog steeds in diverse lijstjes van films die iedereen moet hebben gezien.
Net zoals dat in Twin Peaks het geval is, speelt ook dit lugubere verhaal zich af in een afgelegen Amerikaans dorpje. Lumberton is alleen maar bekend voor zijn pijnbomen en het is werkelijk een gebied waar niks te beleven valt. Dat verandert echter als Jeffrey Beaumont (Kyle MacLachlan) tijdens een wandeltocht zowaar een afgerukt oor in het gras ontdekt. De plichtsbewuste jongen stapt naar de politie, maar rechercheur John Williams (George Dickerson) doet alsof zijn neus bloedt. Meer zelfs, de commissaris vindt dat de jongen zich maar beter niet met serieuze politiezaken bemoeit. Jefferey weigert om zich bij de feiten neer te leggen. De nieuwsgierigheid van de jonge knaap wordt aangewakkerd door Sandy (Laura Dern), de jonge dochter van de rechercheur. De knappe blondine heeft immers enkele flarden van gespreken opgevangen waardoor het lijkt alsof alle sporen van de misdaad naar zangeres Dorothy Vallens (Isabella Rossellini) leiden. Jeffrey wil het mysterie tot op het bot ontrafelen, maar de vele moordlustige sadisten die erbij betrokken zijn maken het onderzoek levensgevaarlijk.
Blue Velvet is in al zijn aspecten een perfecte film. Natuurlijk heb je de uitmuntende regie die een vingeroefening bleek voor latere meesterwerken als Mulholland Drive en het vaak onbegrepen Lost Highway. Je ziet duidelijk dat David Lynch een genie is dat naar een eigen stijl zoekt. Sommige scènes zijn film noir pur sang, terwijl de scène met het oor zijn invloeden haalt uit de Dali-film Un Chien Andalou. Het scenario is naar Lynch-normen vrij simpel, alhoewel de meester de kijker wederom genadeloos meesleurt in een wereld van pervers voyeurisme en extreme pijn. De cast is op zijn zachtst uitgedrukt indrukwekkend. Zowel Kyle MacLachlan als Laura Dern werden de lieveling van Lynch. Naar verluidt komt dat omdat Kyle MacLachlan fysiek tamelijk veel op de surrealistische cineast lijkt, terwijl Laura Dern als geen andere actrice met verve de grandeur van de jaren vijftig laat herleven. Femme fatale van dienst is evenwel Isabella Rossellini, dochter van actrice Ingrid Bergman en regisseur Roberto Rossellini. Voorheen viel ze alleen te bewonderen in het balletvehikel White Nights. De vertolking van het voormalige Lancôme-gezicht als meelijwekkend slachtoffer is perfect. Zelden oogde een actrice zo sexy als Isabella, ofschoon ze naar eigen zeggen er gewoon als een klomp vlees wilde uitzien zoals Bacon dat in zijn schilderijen doet. Natuurlijk is het Dennis Hopper, die als krankzinnige psychopaat zijn geliefde bont en blauw slaat, de man die de show steelt. Hopper werd als Frank Booth onsterfelijk. Het was een roem die de gewezen Easy Rider-ster op dat moment meer dan nodig had, want hij was op dat moment net ontslagen uit een afkickcentrum. Blue Velvet is eigenlijk de ultieme horrorprent zonder dat Lynch de film ook maar één seconde op een horrorprent laat lijken. Alles in deze film doet de kijker huiveren, zelfs de zeemzoete klanken van Roy Orbison klinken sinds Blue Velvet schrikwekkend. Blue Velvet is cinema met klasse die is gemaakt door een groot genie. Het is al duizenden keren geschreven, maar het is en blijft de waarheid dat Lynch één van de grootste regisseurs aller tijden is. Jammer dat hij tegenwoordig zo weinig van zich laat horen.
Omdat David Lynch volgens sommige cinefielen veel te eigenwijs te werk ging in zijn laatste releases is hij heel wat fans kwijtgespeeld. Eigenzinnig of niet, toch zijn de films van Lynch het allermooiste wat de hedendaagse cinema je kan bieden. Voor zij die vinden dat een Lynch-film veel te ingewikkeld is, kan Blue Velvet misschien wel de gulden middenweg zijn. De prent is namelijk een prachtige combinatie van film noir, ijzingwekkende horror en vooral veel surrealisme à la Lynch. Een indrukwekkende klassieker.
Extra's op de Blu-ray editie :
De extra's die je op deze Blu-ray aantreft zijn dezelfde als die die eerder op de dvd-releases verschenen. The Mysteries Of Love is een documentaire van meer dan zeventig minuten waarin je alles te weten komt over de bizarre werkwijze van David Lynch. Zo wist Dennis Hopper niet tijdens de eerste draaidag dat op Lynchs vraag Rosselini geen ondergoed droeg, volgens de meestercineast is het gewoon een kwestie om het juiste gevoel te creëren. Er wordt eveneens aandacht geschonken aan het feit dat Blue Velvet een hele weg diende af te leggen vooraleer hij de cultklassieker werd zoals we hem vandaag kennen en er zijn uiteraard veel (interessante!) interviews. Tevens is er een korte uiteenzetting van de onlangs overleden filmcriticus Ebert waarin hij je vertelt waarom Lynch een filmmonument is. Neen, dit is geen schijfvulling, maar wel een onmisbaar hebbeding!
Didier BECU
24/11/2014
---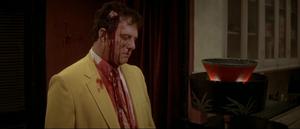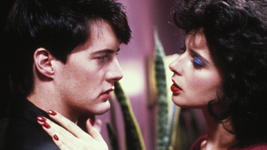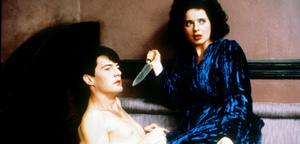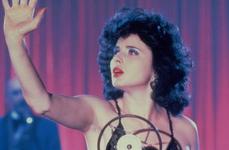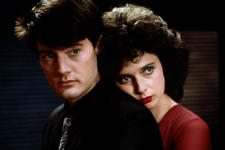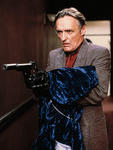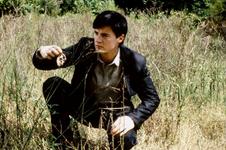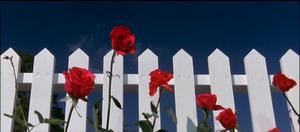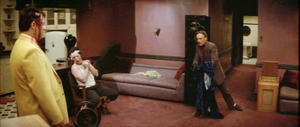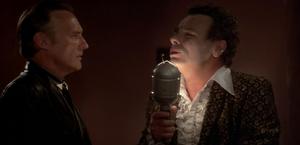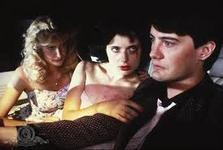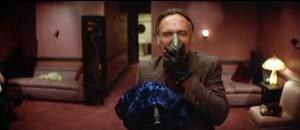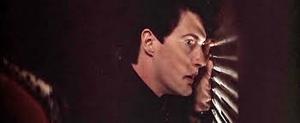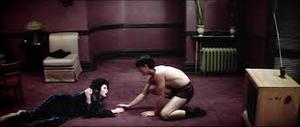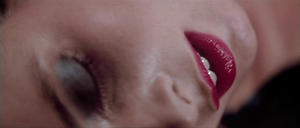 ---