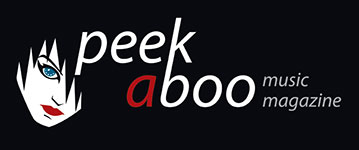 like this cult movies review
---
DAVID LYNCH
Eraserhead
Movie
•
Cult movies
[84/100]

07/12/2012, Didier BECU
---
It's a nightmare for every reviewer to write something about David Lynch. The man is for sure a genius and one of the most remarkable persons in filmhistory, but still it's kind of impossible to write down what's going on. Everybody loved Lost Highway or the excellent Twin Peaks, but no one knew what it was all about and some say that even Lynch doesn't know it himself.
If you don't count his short movies The Amputee or The Grandmother, Eraserhead is Lynch first movie. This movie is being made during the years he was a student at the American Film Institute and the hardest part was to find money to complete the movie. It eventually lasted five years before it got screened in Los Angeles. Not that this was a succes as the legend says that back then only 25 people in the movietheatre were around. But still, there were moviefans who saw the genius in it. Especially Ben Barenholtz who made it possible that the film was on the screen for almost a year in San Francisco.
The big boom came when the videotape made its entrance on the filmmarket. In 1980 David Lynch was the beloved darling from the alternative press as he convinced them with The Elephant Man. Lots of filmfans were curious to know what his previous work was like and so lots of videocopies got sold these days.
Just like most of his movies, Eraserhead deals about deformed people. The weird Henry Spencer (Jack Nance) is in love with his girl Mary X (Charlotte Stewart) who invites him for a dinerparty at her parents. Henry is informed that Mary is pregnant and therefore the two need to get married. Once Mary gaves birth, she notes that "the child" is an awful monster. Believe us, words fail us to describe how it looks like, but it's one of the most shocking creatures ever filmed!
It wasn't that easy to get hold of a copy of this cultmovie but Filmfreaks have released in the Benelux this gem on both dvd and Blu-ray. The transfer is more than excellent as this is the restored version (in high definition) that is made by Lynch himself. There's also an interview from 90 minutes included.
The big star is without any doubt the photography from Lynch that has influenced many others, just look at Hurt by Nine Inch Nails for instance.
Didier BECU
07/12/2012
---
De grootste nachtmerrie van iedere recensent is zonder twijfel het bespreken van een David Lynch-film. Iedereen is ervan overtuigd dat de Amerikaan een genie is, toch begreep niemand waar Lost Highway of de alom bejubelde televisiereeks Twin Peaks over ging. Kwatongen beweren wel eens dat Lynch het zelf niet eens weet. Wat ook de waarheid mag zijn, toch heeft Lynch een onuitwisbare stempel op de filmgeschiedenis gedrukt die vaak is geïmiteerd, maar zelden (of zelfs nooit) is geëvenaard.
Als je enkele kortfilms zoals The Amputee of The Grandmother niet meerekent dan is Eraserhead de eerste film van Lynch. De productie van de film duurde meer dan vijf jaar en het zag er naar uit dat de film nooit beëindigd zou worden, het budget was immers immens klein. Eraserhead werd gefilmd tijdens Lynchs studiejaren op het American Film Institute en mede door de financiële hulp van Jack Fisk en zijn vrouw Sissy Spacek kon de film in Los Angeles in 1977 in première gaan. Niet dat het een succes was, want de legende zegt dat er in de zaal welgeteld 25 mensen aanwezig waren. De meeste filmcritici boorden het debuut de grond in, maar sommige filmliefhebbers voelden zich wel aangesproken tot de bizarre stijl van Lynch. Sommige cinefielen vergeleken zijn werk met dat van Luis Buñuel (bekend van zijn collaboraties met Salvador Dali) en het was vooral Ben Barenholtz van Libra Films International die steevast in Lynchs talenten geloofde. Dankzij hem stond de film bijna een jaar lang op de bioscoopaffiche in San Francisco. De echte boom kwam echter door de komst van de videotapes. Met The Elephant Man was Lynch in 1980 de lieveling van de cinefiel geworden en talrijke filmfans wilden Eraserhead zien.
Jaren later wordt Eraserhead beschouwd als één van 's werelds meest interessante cultfilms. Het is nooit eenvoudig geweest om een dvd-kopietje van dit meesterwerk te vinden, maar nu is daar verandering in gebracht. In de Benelux heeft Filmfreaks deze klassieker zowel op dvd als Blu-ray uitgebracht. Meer zelfs, de versie die je op dit schijfje terugvindt is een volledig gerestaureerde versie.
Zoals de meeste van zijn films handelt ook Eraserhead over mismaakte mensen. De wereldvreemde Henry Spencer (Jack Nance) is verliefd op Mary X (Charlotte Stewart). Het meisje nodigt de vreemde snuiter uit voor een etentje bij haar ouders. Daar komt hij te weten dat hij zijn vriendinnetje heeft zwanger gemaakt en dat hij maar beter kan trouwen. Eens Mary is bevallen, lijkt de boorling een afgrijselijk monster te zijn. Je moet de beelden zien om te geloven, maar je kan er gif op innemen dat het monstertje één van de verschrikkelijkste creaturen uit de filmgeschiedenis is.
De ster van de film is zonder twijfel de briljante fotografie van Lynch die het voorbeeld werd voor talrijke andere cineasten (een mooi voorbeeld hiervan is zonder meer de videoclip Hurt van Nine Inch Nails). De wit-zwartbeelden zijn shot per shot prachtig. En wie er maar niet genoeg kan van krijgen, kan zich een anderhalf uur zoet houden met een interview met de grootmeester waarin hij de fans heel wat weetjes vertelt.
Didier BECU
07/12/2012
---