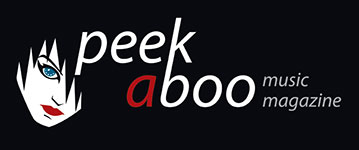 like this movie review
---
DAVID MICHOD
The Rover
Movie
Action
[77/100]

E1
12/11/2014, Didier BECU
---
Guy Pearce uses very few words in the new film by director David Michôd who previously made Animal Kingdom and wrote scenarios for movies like Hesher (you know, the violent film with an almost unrecognizable Joseph- Gordon Levitt as a tough guy). With The Rover Michôd tries something else: a post-apocalyptic western about a loner. Something bad happened ten years ago, a catastrophe that made the world a different place. What exactly happened is unknown, but man has lost all moral values ​​and everyone is on his own.
The film begins when Eric (Guy Pearce) fancies a glass of water. Almost simultaneously a spectacular accident happens (probably one of the best opening scenes of the year). Eric has seen nothing but the crooks stole his car and that is Eric's most precious possession. He does everything to get the vehicle back. During the hunt he gets the unwanted company of Rey, (Robert Pattinson) who also hunts the bunch.
There are very few dialogues and the story is thin, but that's not a problem. On the contrary, The Rover is a modern western that can be compared to Mad Max (but without the extravaganza). David Michôd evokes a beautiful atmosphere which has been compared to Peter Weir. Guy Pearce is perhaps the most underrated actor (that man can really do anything), while Robert Pattinson proves more and more that he is more than a pretty one.
The Rover was a press favorite, but he failed in the cinema. Typical, you say? Perhaps, but even if The Rover is not a typical action movie, it is full of tension. Exciting, intense, quirky with strong performances. What more do you want ?
The Rover is out on E One, both on DVD and Blu -ray.
Director: David Michod
Cast: Robert Pattinson , Guy Pierce, Scoot McNairy , Susan Prior
Running time : 103 minutes
Didier BECU
12/11/2014
---
Guy Pearce zegt bijzonder weinig in de nieuwe film van regisseur David Michôd, die eerder met Animal Kingdom menig filmfan kon overtuigen en die ook scenario's schreef voor bijv. Hesher (je weet wel, de geweldfilm met een bijna onherkenbare Joseph-Gordon Levitt als zware jongen). Met The Rover tapt Michôd uit een heel ander vaatje: een post-apocalyptische western over een eenzaat. Tien jaar geleden is er iets ergs gebeurd, een catastrofe die de wereld een heel ander gezicht gaf. Wat precies weten we niet, feit is dat de mens alle morele waarden heeft verloren en dat iedereen op zichzelf is aangewezen.
De film begint als Eric (Guy Pearce) zin heeft in een glas water. Bijna simultaan gebeurt er een spectaculair ongeluk (waarschijnlijk één van de beste openingsscènes van het jaar). Eric heeft niks gezien, maar de boeven gaan er wel met zijn auto vandoor. Die is Erics kostbaarste bezit en hij doet er alles voor om het voertuig terug te krijgen. Tijdens de jacht krijgt hij het ongewilde gezelschap van Rey ­(Robert Pattinson,) die ook een eitje heeft te pellen met dit stelletje ongeregeld.
Meer gebeurt er niet in dit bij momenten uiterst spannende kat-en-muis-spel. Er zijn bijzonder weinig dialogen, maar dat stoort geenszins. Integendeel, The Rover is een moderne western die kan worden vergeleken met Mad Max (maar dan wel zonder de extravaganza). David Michôd roept een prachtige sfeer op die reeds is vergeleken met Peter Weir. Guy Pearce is wellicht de meest onderschatte acteur (die man kan werkelijk alles), terwijl Robert Pattinson meer en meer bewijst dat hij meer dan een schone jongen is.
The Rover was de lieveling van de persjongens, maar hij faalde in de bioscoop. Typisch, denk je? Misschien wel, maar ook al kun je niet zeggen dat The Rover een typische actiefilm is, blijf je wel tot op het einde van de rit op het puntje van de stoel zitten. Spannend, intens, eigenzinnig met ijzersterke vertolkingen. Wat wil je nog meer?
The Rover is nu uit op E One, zowel op dvd als Blu-ray.
Regie: David Michod
Cast: Robert Pattinson, Guy Pierce, Scoot McNairy, Susan Prior
Speelduur: 103 minuten
Didier BECU
12/11/2014
---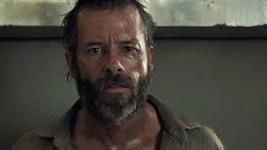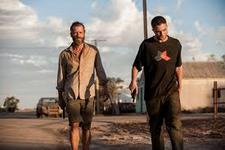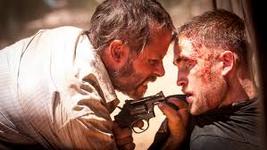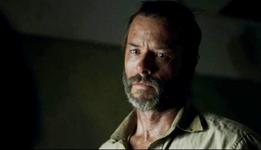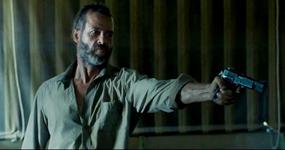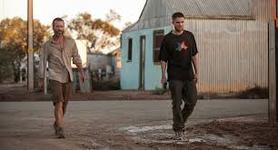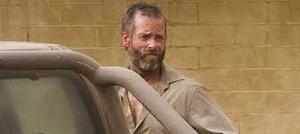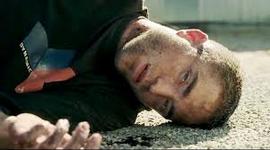 ---