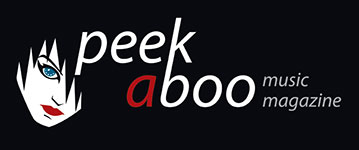 like this movie review
---
DAVID MOREAU
It Boy
Movie
Romantic
[65/100]

Remain In Light
12/03/2014, Didier BECU
---
Agreed, don't ask us why, but French movies always have that little bit more. When noticing that It Boy was described by some connoisseurs (what's in a name!) as the French answer to Bridget Jones' Diary, I lost courage. But once again it seems just another useless promotional trick as the only thing those two movies have in common is: love.


Alice Lantins (Virginie Efira) is a 36-year old woman who has everything in life. She seems to become the new chief editor from the hip fashion magazine Rebel. During a flight from Brazil to France, some things happen though. Due to the turbulence she literally falls into the arms of the 20 years younger Balthazar Apfel (Pierre Niney). Alice isn't blind for his presence, bur for her he's nothing but a toy. The young heartbreaker thinks there's more. When she accidentally (who knows?) forgets her USB-stick, Balthazar wants to find our where his newest flame resides. And yes, you can rest the guess, but even if it takes a while: the two form a couple….


Hmmm, doesn't sound that a bit like Bridget Jones' Diary after all? Maybe, but director David Moreau (who therefore only made horror flicks like Them and the Jessica Alba-vehicle The Eye) has packed this nonsense in such a fresh way that it becomes kind of irresistible. According to Variety there might be plans that this comedy will be the victim of another US-remake. Without having seeing the result, we're almost sure that it'll be as awful as LOL.

No, you surely can live without having seen It Boy, but your life won't get bored as well by putting this picture into your DVD-player.


It Boy is now out on DVD on Filmfreaks.
Didier BECU
12/03/2014
---
Toegegeven, om de een of andere reden hebben bij ons Franse films steeds een streepje voor, maar toen ik zag dat menig filmkenner (what's in a name!) deze film als het Franse antwoord op Bridget Jones' Diary zag, zonk de moed toch in mijn schoenen. Gelukkig bleek dat maar gedeeltelijk waar, het enige wat deze Franse hit met het Hugh Grant-vehikel bindt is dat het in beide films om liefde gaat.


Alice Lantins (Virginie Efira) is een 36-jarige vrouw die alles heeft. Alles ziet er naar uit dat zij de hoofdredacteur van het hippe modeblad Rebel zal worden, maar tijdens een vlucht van Brazilië naar Frankrijk loopt één en ander fout. Door de turbulentie valt zij letterlijk in de armen van de 20 jaar jongere Balthazar Apfel (Pierre Niney). Alice heeft wel oog voor de knappe Balthazar, maar het is duidelijk dat hij voor haar slechts een speeltje is. De jonge hartenbreker denkt evenwel dat er meer aan de hand is. Als Alice toevallig (nou ja) haar USB-stick tijdens haar vlucht vergeet, probeert Balthazar uit te vissen waar de knappe Alice woont, en jawel: de twee worden (na een tijdje weliswaar) een koppel...


Klinkt dat dan toch niet een beetje zoals Bridget Jones' Diary? Tja, toch heeft regisseur David Moreau (die bizar genoeg daarvoor alleen maar horrorfilms als Them en het Jessica Alba-gedrocht The Eye heeft gedraaid) deze onzin op zo'n frisse (zeg maar Franse!) wijze verpakt dat deze komedie bijna onweerstaanbaar wordt. Volgens vakblad Variety worden er nu in Hollywood al plannen gesmeed om deze Franse hitfilm van een remake te voorzien. Zonder dat we het resultaat hebben gezien, durven we er nu al gif op innemen dat het zo'n miskleun als de Amerikaanse LOL zal worden.


Neen, je kan gerust verder leven zonder It Boy te hebben gezien. Anderzijds zal je bestaan er ook niet saaier op worden door deze prent in je dvd-lader te gooien.


It Boy is nu uit op dvd via Filmfreaks.
Didier BECU
12/03/2014
---
---