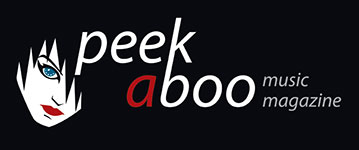 like this movie review
---
DAVID O. RUSSELL
American Hustle
Movie
Crime
[81/100]

Paradiso
17/06/2014, Didier BECU
---
Over here the name from David O. Russell is still obscure, but the man who once made the confusing (but excellent) I Heart Huckabees has now become a real Oscarmonster. Previously he gathered some awards with The Fighter and Silver Linings Playbook. For a while it seemed with ten nominations that American Hustle would go the same way. In the end the people from the Academy Awards played on safe and hailed 12 Years A Slave. A correct decision, but that doesn't mean that American Hustle isn't brilliant either.


Agreed, at the end of the day this gangstermovie isn't that original and feels like an (excellent) copycat from something by Martin Scorsese or Paul Thomas Anderson, but who cares about that? The movie lasts two hours and a half. Due to its complicated script, it's better to stay alert. So yes, leave that beer for one time in the refrigerator! No worries as afterwards you'll be completely satisfied. American Hustle is indeed Hollywoodcinema to cherish: topentertainment with class!


It seems unbelievable but this movie is based upon real events, namely the so-called Abscam-scandal: an undercover operation from the FBI that was focused on politicians who were involved in illegal actions. The man who's taking care of this is the quite busy Richie DiMaso (Bradley Cooper). The agent is keeping an eye on Irving Rosenfeld (Christian Bale) and his sexy partner Sydney Prosser (Amy Adams). The couple have made a fortune in selling false paintings, but this time Richie has them by the balls. Irving and Sydney can choose between spending the rest of their life behind bars or cooperating in an undercover operation. The two criminals don't have a real choice but Richie forgets that he's dealing with a master hustler (hence that title!), and there's Sydney too who wraps every man around her lovely finger.


There have been lots of articles written about this. As expected some think that it was kind of cruel to nominate this movie with so many awards. The truth is that American Hustle isn't exactly Ben Hur, but every actor (apart from the boring Bradley Cooper) puts his stamp on this gangster epic.


First of all there's Christian Bale. He is the kind of actor who is ready to do everything. He was almost skinny as a skeleton in The Machinist, became a muscled fighter in The Dark Knight as Batman and for this role he got himself a disgusting beer belly! The part in where he's trying to hide his baldness is now already one of the most hilarious opening scenes in cinema. Secondly there's the goddess Amy Adams who once was innocent in the Disney-vehicle Enchanted but now plays an irresistible (but extremely dangerous) femme fatale. The role from Jennifer Lawrence as the naïve housemother is excellent too and another proof for her that there's life after The Hunger Games. As said before is Bradley Cooper the weak link in here, but then again there's Robert De Niro who plays as head of the mob his best role in probably twenty years!


You see, we don't have enough words to praise American Hustle. This crime movie hasn't become the newest Good Fellas or Casino, but it's close to that!


American Hustle is out on both DVD and Blu-ray and released by Paradiso.
Didier BECU
17/06/2014
---
Bij ons is de naam David O. Russell nog quasi onbekend, maar de man die de geniale (maar onverstaanbare) I Heart Huckabees draaide is ondertussen wel een Oscarmonster geworden. The Fighter en Silver Linings Playbook vergaarden moeiteloos beeldjes en met zijn tien nominaties zag het er naar uit dat ook American Hustle die weg zou volgen. Uiteindelijk kozen de heren van de Academy Awards voor de veiligste weg door 12 Years A Slave onder de prijzen te bedelven, maar dat betekent geenszins dat American Hustle minder zou zijn. Integendeel.


Toegegeven, deze misdaadprent oogt geen beetje origineel want alles ruikt verschrikkelijk naar Martin Scorsese en Paul Thomas Anderson, maar wie maalt daar nu om? De film duurt ruim twee uur en een half en door het soms vrij ingewikkelde scenario (iedereen zet iedereen een hak) is het de boodschap om er het kopje bij te houden. Je laat die pint dan maar ook beter in de koelkast staan, maar niet getreurd want de beloning achteraf is des te groter. American Hustle is immers Hollywoodcinema zoals we dat het liefst hebben. Entertainment met klasse dus!


Het lijkt ongelooflijk, maar deze prent is wel degelijk gebaseerd op het waargebeurde Abscam-schandaal: een undercoveroperatie van de FBI die er moest voor zorgen dat heel wat politici op illegale praktijken werden betrapt. De man die daar moet voor zorgen is de ijverige Richie DiMaso (Bradley Cooper). De agent heeft Irving Rosenfeld (Christian Bale) en zijn sexy lief Sydney Prosser (Amy Adams) in het vizier. Dit koppel is stinkend rijk geworden door hun zwendel in schilderijen, maar deze keer heeft Richie de twee goed beet. Irving en Sydney hebben de keuze: ofwel slijten ze de rest van hun jaren achter de tralies ofwel werken ze mee aan een undercoverprogramma. Veel keuze hebben de twee oplichters niet, maar Richie vergeet wel twee belangrijke factoren. Niet alleen is Irving een meesteroplichter, ook is zijn liefje een vamp die zonder problemen de mannen rond haar vingers windt.


Er is al heel wat geschreven over deze film. Zoals te verwachten viel, vinden heel wat critici het ongewoon grof dat deze prent met tien Oscars werd genomineerd. Dat is misschien wel wat overdreven, want een Ben Hur is dit zeker niet, toch schittert bijna iedere acteur in deze film en zij zijn dan ook de trekpleisters van American Hustle.



Allereerst is er Christian Bale. Deze acteur is werkelijk tot alles in staat. In The Machinist werd hij graatmager, in The Dark Knight als Batman een spierbundel en voor deze rol trok hij een moddervette bierbuik aan. Het stukje waarin hij zijn kaalheid camoufleert is nu al één van de meest hilarische openingsscènes aller tijden. Amy Adams die ooit nog in het Disney-vehikel Enchanted te zien was zet als Sydney Prosser één van de meest sexy rollen neer. Jennifer Lawrence die de rol van naïef huissloofje vertolkt moet trouwens niet onder doen en bewijst met verve dat er voor haar leven is na The Hunger Games. Bradley Cooper is het mindere broertje, maar gelukkig staat daar Robert De Niro tegenover. Want jawel, het is maar een klein rolletje die niet eens op de affiche staat, toch is het zijn beste vertolking sinds tientallen jaren! Nu ja, laat De Niro een brutale maffiabaas spelen en je hebt sowieso vuurwerk.


Je merkt het, over American Hustle zijn we niet vlug uitgepraat. Deze misdaadfilm is net geen Good Fellas of Casino geworden, maar hij komt wel dicht in de buurt.


American Hustle ligt vanaf nu zowel op dvd als Blu-ray in de winkelrekken te vinden en is uitgebracht door Paradiso.
Didier BECU
17/06/2014
---
---