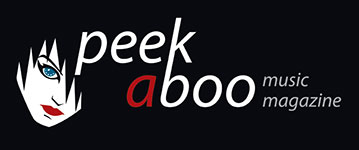 like this cd review
---
DAVOS
Tender Loving Care EP
Music
•
CD
Synth Pop / Electro Pop
[65/100]

31/07/2011, Peter DOLPHEN
---
dAVOS is a typical synthpop band which can easily be compared with similar bands in the genre like De/Vision for example. Unlike the fact that synthpop, for me, is a genre which I like a lot, the band does not seem to be able to surprise in any way. The tracks are good, but not superb... The lyrics are (as is often the case) about love and relationships...
This EP should be a warm-up for the forthcoming album "I Could Sense A Tragedy", but it cannot really move me to reach out for this new release... I miss some freshness, something that makes them sound 'different'. Somewhere along the road, the band is stuck, repeating their influences (Duran Duran, A-Ha,...), without showing what they have learned from them.
Only 1 highlight on this album for me: the remix by Andy Kruger (Melotron), who gives the track that extra twist that it needs. But hey, let's not be negative: all in all, this EP does not sound bad! If you are into synthpop, the album can be a nice add to your collection...
Peter DOLPHEN
31/07/2011
---
dAVOS is een typische synthpopband die eenvoudig kan vergeleken worden met gelijkaardige bands binnen het genre zoals bijvoorbeeld De/Vision. Maar hoewel synthpop voor mij persoonlijk een fijn genre is, kan de band me niet overtuigen of verrassen. De nummers zijn goed, maar niet super. En de teksten gaan (zoals zovaak) over liefde en relaties.
Deze EP zou ons warm moeten maken voor hun volgende album 'I could sense a tragedy', maar het kan mij niet echt doen uitkijken naar die release. Ik mis enige frisheid, iets dat hen eruit doet springen, 'anders' doet klinken. Ergens onderweg is de band blijven hangen bij het herhalen van hun idolen (Duran Duran, A-Ha,...), zonder echt te tonen wat ze ervan geleerd hebben.
Slechts één highlight op dit album: de remix door Andy Kruger (Melotron), die de titeltrack net dat ietsje meer geeft. Maar hé, laat ons niet negatief klinken over de hele lijn: al bij al is dit geen slecht album! Als je van synthpop houdt kan dit een mooie aanwinst zijn voor je collectie!
Peter DOLPHEN
31/07/2011
---