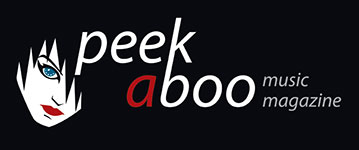 like this concert review
---
DAYBED
NEWCLEAR WAVES

VIOLENCE CONJUGALE

ANTWERP, KAVKA, 11/06/2011

The kingdom of analogue synths
Concert
[3/100]
13/06/2011, Didier BECU
---
Who could have thought it that we would ever write this down in 2011? But really, yesterday we left the Antwerp-based venue with a big smile, as we couldn't escape the feeling that the underground here in Belgium is on its way to a peak.
Despite the heavy concurrency from Wave & Gothik Treffen and the concert by Babel 17 in Mons, this venue was almost packed and this for three bands who have releases out in quite limited amounts, not mentioning the fact that they're obscure.
Anyway, experts always say that the best way of advertising is still the old traditional word of mouth and those who say Walhalla Records, say music with quality.
Some weeks after the highly acclaimed gig by both Somnambulist and Sudeten Creche, organisators Kris and Lieven put up some mini festival, featuring some other minimal synths bands. One from the past and two that are made for the future.
First band on was the French duo Violence Conjugale.
André Gosselin and Hans Jemappes have already been around since the early 80's and after three decades they still believe in the power of the tape. Not only do you see a casetteplayer on stage, but afterwards you could buy an old K7.
Before they started, Kris and Lieven were forced to do some dancing and yes: we definitely want a sequel of that!
The set that followed could have come straight out of 1981. Cheap synths that are used as a weapon of anarchy, by times it was like a cheap electronic version from Berurier Noir. You can say they were like Pavillon 7B, even that they were like Guerre Froide but even if it was far from being perfect it was DIY-punk that mattered.
The next guest was a very special guest as Newclear Waves features the man who gives the minimal synthscene these days, a real injection, we're talking about Alessandro from the mighty Mannequin Records.
Together with Oksana Xiu these two put the audience in trance with their analogue synths. Two people behind some electronic equipment is most of the times a boring scene to watch but in the case of these we just got melted away by their synthsounds.
You want names? You don't get them as since yesterday I will compare Newclear Waves only with Newclear Waves, simply as they're brilliant.
Another label that is on the forefront of this revolution is without any doubt Genetic Music and one of the bands that are on this mighty German label are Daybed.
This duo consists of Carla and Tim and even if it wasn't the easiest of things to go on stage after Newclear Waves blew away the audience, we got a very nice set from a band who isn't perhaps the most vivid of ones we ever watched but their sound was one that made us say : thank God it's 2011 and that we're part of the mighty underground.
Nice poppy analogue synths accompanied by female vocals. Yeah, for some it sounds as a dream and I guess I'm among them.
You started a fuzz, Lieven and Kris, by spoiling us with the minimal synth gems getting on some Belgian stage. What's next?
Didier BECU
13/06/2011
---