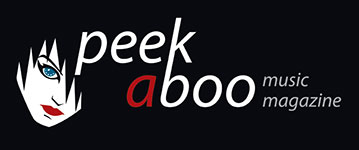 like this cd review
---
DEAD SKELELETONS
Live in Berlin
Music
•
CD
11/12/2016
---
Does it make sense to release live albums of relatively unknown albums? If you only have 20 records in your collection, the answer is probably negative. However, if you choose for the magic of music, then you agree that there can never be too many live recordings. I used to be an avid collector of live recordings and despite the terrible sound quality, this material was often more vital than the records.
This is one by Dead Skeletons. Not exactly a band that will be a familiar name for most readers, but this psychedelic rock trio from Reikjavik has a very loyal following which gave them a place on the renowned Fuzz Club label. Even if the EP's and the Dead Magick album are classics in the genre, the Icelanders add that little extra on stage.
In one hour, the three come up with psychedelic mesmerizing sounds that takes the form of a ritual and is led by the vocals of Nonni Dead (Jón Sæmundur Auðarson). Sometimes with noisy guitars like in the good old Hawkwind-style, but also melodic so fans of indie and shoegaze can like it too.
Although they never split, it's been a while since the band released something (Jón Sæmundur Auðarson is HIV positive), and this live recording is a great way to discover this band.
Live In Berlin (the cover is a painting by Jón Sæmundur Auðarson) is out on vinyl (300 copies) and CD.

11/12/2016
---
Heeft het zin om livealbums van relatief onbekende albums uit te brengen? Als je slechts twintig platen in je kast hebt staan dan is het antwoord hierop wellicht negatief. Wie echter voor de magie van muziek kiest, vindt dat er nooit te veel liveopnames kunnen zijn. Zelf was ik een verwoede verzamelaar van live-opnames en ondanks de verschrikkelijke geluidskwaliteit bleek dit materiaal meer vitaal te zijn dan wat je soms op een plaat hoort.

Deze is dus van Dead Skeletons. Niet meteen een band die de meeste lezers zullen kennen, wel heeft dit psychedelische rocktrio uit Reikjavik een zeer trouwe aanhang dat hun op het gerenommeerde Fuzz Club deed belanden. Hoewel de ep's en het album Dead Magick uitblinkers in het genre zijn, hebben deze IJslanders op een podium net dat tikkeltje meer.

In een tijdspanne van een klein uurtje voeren de drie je maar naar een psychedelisch klanktapijt vol bezwerende geluiden die de vorm van een ritueel heeft en wordt geleid door de aangename zang van Nonni Dead (Jón Sæmundur Auðarson). Soms met lawaaierige gitaren zoals in de goede oude Hawkwind-stijl, maar ook voldoende melodisch om ook liefhebbers van indie en zelfs shoegaze over de streep te kunnen trekken.
Deze opnames van het Berlijnse concert in de befaamde S036 club tijdens 2013 zijn meer dan zo maar de registratie voor zij die er op de Dead Comet Tour bij waren.

Hoewel nooit gesplit, is het al een hele poos sinds de band iets uitbracht (Jón Sæmundur Auðarson is hiv positief), en deze liveregistratie is een ideale manier om deze band alsnog te leren ontdekken.

Live In Berlin (de hoes is een schilderij van Jón Sæmundur Auðarson) is uit op vinyl (300 stuks) en cd.

11/12/2016
---