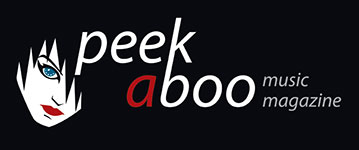 like this movie review
---
DEAN PARISOT
RED 2
Movie
Comedy
[53/100]

Entertainment One
01/01/2014, Didier BECU
---
Bruce Willis and comedies, it's definitely not the best combination. Just remember The Whole Nine Yards and you surely know what we're talking about. Not that you can say his recent actionmovies are that good either as he's responsible for crap like Setup, The Cold Light Of The Day and of course the fifth unnecessary sequel of Die Hard. The sole good thing he recently did was Looper. The real truth of course is that these days Hollywood isn't loosing its sleep over this aged actor. This can in fact be said about all actors who are part of Red 2. So with this in mind, why not making a sort of Expendables for pensioners? Right, we almost forgot that the Stallone-franchise itself consist of grumpy old men.
Anyway, in 2010 Robert Schwentke (maker of the Jodie Foster-hit Flightplan and R.I.P.D.) scored an unexpected hit with Red. The score of seven on IMDb is far too exagerrated, but all by all the movie is enjoyable though. And of course because such movies usually mean cash as well, the studios asked the brothers Jon and Erich Hoeber to write another script that's based on the characters of the DC Comics-series. The sequelis surprisingly enough not that bad, not that we're saying it's good!
If it depends on ex- CIA-agent Frank Moses (Bruce Willis) he would like to spend the rest of his old days on the side of his wife Sarah (Mary-Louise Parker). Beautiful plans indeed, but he forgot to count his best friend Marvin (John Malkovich) in this, as his old buddy forces him to go back to his old copdays. That's quite needed as Wikileaks discovered that the two were involved in smuggling a Russian missile. Frank and Marvin are chased by the CIA, MI:6 and the KGB. The only thing that is left is going to Moscow and prove that it is the British professor Bailey (Anthony Hopkins) who is behind all this. This job isn't easy as they are hunted by the most famous hitman in the world Han Cho-Bai (Byung-hun Lee), Victoria Winslow (Helen Mirren) and KGB-agent Katya (hmmm, Catherine Zeta-Jones).
This weak (and sometimes unnecessary complicated) script is the weak link. The result can best compared with a bad Bond-script that doesn't work. Luckily enough there are some good jokes in here (for once John Malkovich is funny!) and spectacular stunts that are keeping us awake. The acting is acceptable, even if it's curious to notice that the best actors of this bunch (Anthony Hopkins and Helen Mirren) are the ones who are going flat on their faces. Those who thought the first Red was funny, will have their moments with this sequel. Those who don't probably knew from the beginning that this is not the type of movie to start a new year with.
Red 2 is out on both DVD and Blu-Ray on Entertainment One.
Didier BECU
01/01/2014
---
Bruce Willis en komedies, het blijft een moeilijke combinatie die zelden lukt. Herinner je pakweg een vehikel als The Whole Nine Yards en je weet meteen waarover we het hebben. Ook op actievlak scheert de kaalkop de laatste tijd weinig hoge toppen. Hij schitterde wel in de sciencefictionknaller Looper, maar hij was tevens verantwoordelijk voor ondingen als Setup, The Cold Light Of Day, om maar niet te spreken over het overbodige vijfde Die Hard-deel. De harde waarheid is nu eenmaal dat ook Bruce een dagje ouder wordt. Hollywood ligt allang niet meer van hem wakker en dat kan je eigenlijk over de hele cast van Red 2 stellen. Dus tja, waarom niet gewoon een soort van Expendables voor gepensioneerden maken? Juist, we waren het bijna vergeten dat de Stallone-franchise ook uit oude knarren bestaat.
Nu goed, in 2010 scoorde Robert Schwentke (maker van Flightplan en de flop R.I.P.D.) een onverwachte hit met Red. De zeven op tien op IMDb moet je niet geloven, alhoewel de verfilming van DC Comics van Warren Ellis en Cully Hamner al bij al best genietbaar is. Omdat men best wel opnieuw wat geld in het laatje wilde, kregen de broertjes Jon en Erich Hoeber wederom de opdracht om een onnozel scenario uit hun mouw te schudden. En kijk, Red 2 is nog bijlange zo slecht niet (waarmee we nu ook niet willen zeggen dat hij goed is!)
Het liefst van allemaal zou gewezen CIA-agent Frank Moses (Bruce Willis) rustig zijn dagen met echtgenote Sarah (Mary-Louise Parker) slijten. Wel heeft hij in het organiseren van zijn pensioenplannen geen rekening gehouden met zijn collega en beste vriend Marvin (John Malkovich). We leven in tijden van Wikileaks en uit één of ander gelekt document blijkt dat de twee agenten vroeger bij de smokkel van een Russische kernkop waren betrokken. Zowel de CIA, MI:6 als de KGB zitten de agenten achterna. Het enige wat de twee renteniers kunnen doen is naar Moskou afreizen om zo te bewijzen dat de overgelopen Britse professor Bailey (Anthony Hopkins) achter dit vuile zaakje zit. Ondertussen moet het trio (want jawel, ook vrouwtjelief Sarah gaat mee) tevens afrekenen met de beste huurmoordenaar ter wereld Han Cho-Bai (Byung-hun Lee), Victoria Winslow (Helen Mirren) en de sluwe KGB-agente Katya (hmmm, Catherine Zeta-Jones).
Het slappe (en soms nodeloos ingewikkelde) verhaal is de zwakke schakel. Je zou het resultaat best kunnen omschrijven als een slecht Bond-scenario dat ergens in het midden (of zelfs nog eerder) als een pudding in elkaar zakt. Gelukkig zitten er in de film ook heel wat geslaagde mopjes (voor één keer is zelfs John Malkovich grappig!) en spectaculaire stunts (met een 2CV door de straten van Parijs bijv.) die ervoor zorgen dat onze ogen niet dichtvallen. Zelfs de acteerprestaties vallen al bij al mee, alhoewel het ironisch genoeg de beste spelers (Anthony Hopkins en Helen Mirren) zijn die plat op hun bek gaan. Wie zich kon amuseren met de eerste Red zal dat wellicht met de tweede ook wel doen. Zij die dat niet deden, hebben natuurlijk al een tijdje begrepen dat zij geen enkele boodschap aan deze ongein zullen hebben.
Red 2 is nu uit op zowel DVD als Blu-Ray en wordt door Entertainment One uitgebracht.
Didier BECU
01/01/2014
---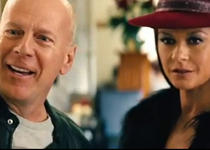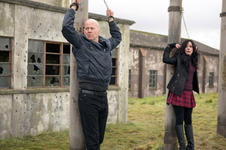 ---