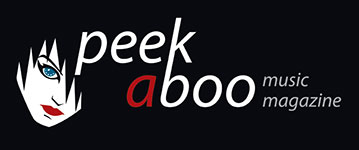 like this cd review
---
DEATH CAB FOR CUTIE
Codes and Keys
Music
•
CD
Indie
[72/100]

Barsuk Records
02/06/2011, Melissa BAUWENS
---
It's been 3 years since Death Cab For Cutie released their previous record 'Narrow Stairs'. The band kept a low profile for a while but with their new album 'Codes And Keys' they are definitely back.
Ben Gibbard has the kind of voice that has a way of getting stuck in your head. The kind of voice you recognize but can never quite put your finger on. Death Cab For Cutie have been 'sort-of-famous' for years now without truly being recognized. Or how you mainstream without the mainstream noticing…
'Codes and Keys' is already their 7th album. After a first listen you get the impression they just picked up where they left off 3 years before. But the more you listen, the more it becomes clear that there is a whole new and fresh vibe running through the album. The lyrics are a lot less dark and desperate. The melodies are much more upbeat and especially 'The Sycamore Tree' and 'Stay Young, Go Dancing' make you feel like – God forbid – dancing.
Throughout the album 'Unobstructed View' is the only song that doesn't really seem to fit into the tight knit family the other songs create. It has the ambition of becoming the new 'I Will Posess Your Heart' but fails along the way. 'You Are A Tourist' on the other hand turns out to be a revelation. Death Cab For Cutie never sounded so 'Pop' before, but somehow they pull it off in a way only they can.
The red chord through 'Codes And Keys' is, as one might expect from a Death Cab For Cutie album, the lyrics. When it comes to writing a song, Gibbard can give even the most soul-deprived person a run for his money any day.
Even though there are no instant hits, 'Codes and Keys' is the kind of album you just can't seem to turn off as soon as you hit play and has you humming along in spite of yourself.
Unfortunately there is no Belgian concert date yet, and the concert in The Netherlands on June 30th is already sold out.
Melissa BAUWENS
02/06/2011
---
Het is alweer 3 jaar geleden dat Death Cab For Cutie hun vorige plaat 'Narrow Stairs' uitbracht. Het was een hele tijd stil rond de groep maar met hun nieuwe plaat 'Codes en Keys' zijn ze weer helemaal terug van weggeweest.
Zanger Ben Gibbard heeft het soort stem die tegen wil en dank in je hoofd blijft hangen. Een stem die je associeert met nummers die je vaag wel kent, maar nooit de titels van herinnert. Death Cab For Cutie heeft zich door de jaren heen als een gevestigde waarde geprofileerd zonder ooit echt in de schijnwerpers te staan. Of hoe je mainstreamt zonder dat de mainstream het gemerkt heeft.
'Codes and Keys' is dan ook alweer hun 7de album. Na een eerste luisterbeurt is de eerste spontane gedachte dat ze de lijn van hun twee vorige albums gewoon doortrekken. Stevige, goed gebouwde songs doorweven met de typische, breekbare stijl van Gibbards lyrics. Maar na een tweede, derde, vierde,... luisterbeurt merk je dat er toch een heel andere vibe doorheen het album loopt. De lyrics zijn beduidend minder donker en wanhopig dan op 'Transatlanticism' of 'Narrow Stairs' en zelfs de melodien klinken bij momenten – durf ik het zeggen – vrolijk. Vooral bij de nummers 'Underneath The Sycamore Tree' en 'Stay Young, Go Dancing' krijg je zowaar zin om, welja, mee te dansen.
Halverwege is 'Unobstructed View' het enige nummer die zijn weg een beetje verliest als deel van geheel. Het heeft ambitie om de nieuwe 'I Will Possess Your Heart' te zijn maar daar toch in faalt. 'You Are A Tourist' daarentegen is dan weer een openbaring. Zo pop-achtig klonk Death Cab For Cutie zelden, maar het werkt, absoluut.
De rode draad doorheen het album - en, het mag gezegd, intussen het handelsmerk van de band - zijn de lyrics die zelfs diegenen met het emotiegehalte van een theelepel even naar adem doen happen.
Er staan dit keer geen uitgesproken hits op het album. Geen bombastische nummers die meteen in je hoofd blijven hangen, maar 'Codes and Keys' maakt je keer op keer benieuwd naar het volgende nummer zodra het vorige eindigt en krijgt je onbewust aan het mee-neurieën.
Jammer genoeg is er voorlopig nog geen live datum voor België, en het concert in Amsterdam op 30/06 is intussen uitverkocht.
Melissa BAUWENS
02/06/2011
---