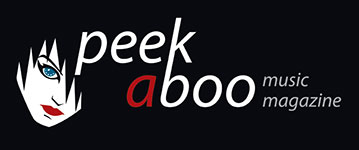 like this cd review
---
DEATHCAMP PROJECT
Well-Known Pleasures
Music
•
CD
Death Rock / Batcave
•
Gothic Rock
[87/100]

Alchera Visions
17/08/2012, Didier PIETERS
---
A short message from a huge fan …
"Well-Known Pleasures" (2008) is perhaps not as refined as "Painthings" (2011), but it certainly is a worthy messenger of great things to come and a terabyte of MEGA-fun! Polished Sisters of Mercy are obscenely scattered all over the dance floor. From Deathrock dusk till Gothic dawn and beyond, joyful fields of sonic entertainment are burning for your amusement only. "Well-Known Pleasures" is the first Deathcamp Project-album and already bears witness to the massive talent of the Polish duo Void and Betrayal. Go forth, black souls, and spread the word!
To love and cherish …
Also read the "Painthings"-review [99/100]: http://www.peek-a-boo-magazine.be/en/reviews/deathcamp-project-painthings/
Didier PIETERS
17/08/2012
---
Be yourself … "In darkness"!
"Well-Known Pleasures" mag dan niet zo verfijnd zijn als het latere "Painthings", het is in elk geval een HELE lekkere, MEGA-vettige hap! Een muzikale Giant, daar zeggen wij van Peek-A-Boo geen neen tegen! Gepolijste zusters van genade vullen obsceen rondspattend de dansvloer en dat tot laat in de inktzwarte nacht … "Well-known Pleasures" is het debuutalbum van het Poolse duo Void/Betrayal … en een waardige boodschapper, hun latere meesterwerk "Painthings" met verve aankondigend.
Goden in wording, zich spelenderwijs en met spreekwoordelijk gemak voorbereidend op het echte werk? We don't play "Fuckin' Deathrock"? Echt niet? De clichés van het genre geenszins ontwijkend, dat is het minste wat je kan zeggen van deze "Well-Known Pleasures" en het vroege Deathcamp Project! Dat het allemaal niet bijster origineel is zien we dit keer graag door de vingers.
"Well-known Pleasures" is één vette knipoog naar het genre EN een TERAbyte aan MEGAfun … The Sisters, Joy Division, Alice, John Carpenter, Amadeus, "New Dawn Fades" … Ze flitsen voorbij in sneltreinvaart, verschroeiend enthousiast en verblijdend aanstekelijk. Deathcamp Project is een groep die er vol voor gaat en ze verdienen uw onverdeelde aandacht! Vandaar ook de late bespreking van dit fijne "werkje", daterend van 2008 en refererend aan ons welbekende geneugten.
Sisters sisters … go Go GO! Broeder BORG, Bim bam BIM …
Lees ook de recensie van "Painthings", hun tweede album en hun eerste absolute meesterwerk [99/100]: http://www.peek-a-boo-magazine.be/en/reviews/deathcamp-project-painthings/
Didier PIETERS
17/08/2012
---