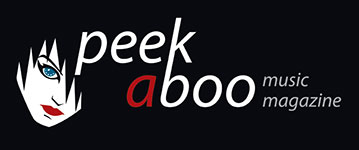 like this cd review
---
DEBRIS OF TITAN
On the Home Slope
Music
•
CD
Alternative Rock
•
Garagerock
•
Indie
•
Prog Rock
•
Psychedelic
•
Rock
[70/100]

Working Brilliantly
23/10/2015, William LIÉNARD
---
Previously, Winston Dunlop and Michael Diaz formed the band Retro Lake with their colleague Coop Casiano, but since 2009 they perform as a duo and call themselves Debris of Titan. This EP precedes the release of their debut album On the Home Slope (October 23, 2015) and includes six compositions.
Dunlop and Diaz are influenced by bands like Animal Collective and King Crimson, which leads to a mix of acid jazz and dream pop, with lots of psychedelic and hip hop accents. The short track What's In My Cocoon begins with a simple piano sound, a strummed guitar, synths and quiet percussion, with layered voices in the background: atmospheric and dreamily. Anime begins with the sound of a bell tower, strings and swirling synths, double vocals, shifting rhythms and in the second half, a waterfall of percussion, guitars and echoing, psychedelic-sounding voices. In America, it is suggested that Debris of Titan is the harbinger of what indie rock could be in the coming years.
Where Did it All Go suggests jazz influences, with an electric guitar laying beautiful rock accents. Sleep With Me is a sweet chamois instrumental in which the piano is joined by fragile noise: atmospheric and musing, with a Pink Floyd-like guitar that meanders gently through the soundscape. Rara is a nice snack for acoustic guitar and percussion, and In Nova's Bedroom sounds slightly rougher, but is again a fairly quiet track with acoustic guitar and percussion.
Slightly psychedelic and dreamy with jazz influences, that's how we would describe the quiet compositions of Debris of Titan.
Tracklist:
1 What's in My Cocoon
2 Anime
3 Where did it All Go
4 Sleep With Me
5 Rara
6 In Nova's Bedroom
William LIÉNARD
23/10/2015
---
Winston Dunlop en Michael Diaz vormden eerder de band Retro Lake met hun collega Coop Casiano, maar sinds 2009 treden ze als duo naar buiten en noemen ze zich Debris of Titan. Deze ep gaat de release van hun debuutalbum On the Home Slope vooraf (23 oktober 2015) en bevat zes composities.
De heren noemen zich beïnvloed door bands als Animal Collective en King Crimson en dat leidt tot een mix van acid jazz en dreampop, met flink wat psychedelische en hip hop-accenten. De korte track What's in My Cocoon begint met eenvoudig pianogeluid, een getokkelde gitaar, synths en rustige percussie, met de dubbele vocalen op de achtergrond: atmosferisch en dromerig, terwijl Anime begint met het geluid van een klokkentoren, strijkers en dwarrelende synths, dubbele vocalen, verschuivende ritmes en in de tweede helft een waterval van percussie, gitaren en galmende stemmen die psychedelisch aandoen. In Amerika wordt gesuggereerd dat ze de voorbode zijn van wat indierock in de komende jaren kan worden.
Where did it All Go verraadt jazz-invloeden en is een track die rustig voorbij drijft met halfweg een elektrische gitaar die prachtige rockaccenten legt. Sleep With Me is een zeemzoete instrumental waarin de piano het gezelschap krijgt van fragiele noise: atmosferisch en mijmerend, met een Pink Floyd-achtige elektrische gitaar die rustig door het soundscape meandert. Rara is een leuk tussendoortje voor akoestische gitaar en slagwerk, en In Nova's Bedroom klinkt iets ruiger in de vocalen, maar blijft voor de rest een vrij rustige track met akoestische gitaar en percussie.
Lichtjes psychedelisch en dromerig met jazz-invloeden, zo zou je de rustige composities van Debris of Titan kunnen omschrijven.
William LIÉNARD
23/10/2015
---
---