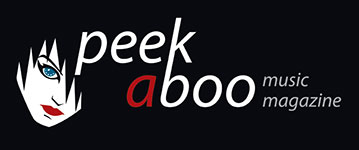 like this cd review
---
DECLAN DE BARRA
Fragments, Footprints and the Forgotten
Music
•
CD
Folk / Ethnic / Tribal
[97/100]

Black Star Foundation
29/07/2011, Ruben DE SOMER
---
This is an impressive CD made by a thoroughly impressive artist and musician. Declan de Barra is an Irish singer songwriter and graphic artist currently living in the USA ,working among others as a scriptwriter. "Fragments, Footprints & the Forgotten" is the third release under his own name. The 11th if you count the various bands he's played in.
When my editor gave me this CD to review I was curious, since the beautifully designed "arigatopack" printed on recycled paper was illustrated with a host of skeletal figures which seemed to have run away from the "dias de la muerte" in Mexico, though the inspiration came from photographs taken of early 20th century migrants entering the USA. All artwork and tracks were made by Declan, save "The wind that shakes the barley" which was written by Robert Dwyer.
The 13 tracks are all very minimal in instrumentation, mostly just a guitar and added vocals. At first glance this may sound a bit boring but it is not. One of his most important assets is his mesmerizing voice. It goes from intimate toned down to almost screaming in agony (almost like he is being raped by 1000 angels). Going from a dark crooner, to a voice with the allure of Anthony de Johnsons (but without the weirdness that lies contained in anthony his chants), to a more normal voice.
Most of the tracks are dark sounding folk ballads, however Decland was also in a punk band in his younger years and 'Fuck the Begrudgers' is clearly a reference to this. One of my favorite tracks is 'Call To Arms', the first track on the album. The wind that shakes the barley is completely different than the Dead Can Dance version, very barren, very toned down, with no instrumentation, only the ultimate instrument the voice. One of the recurring things in many tracks is the "twang" sound.
On the whole this is an impressive release that only starts to annoy the listener when you listen to it 3 or 4 times in a row, but most releases have a tendency to do this to me when listened to numerous times in a row. If you are into standard folk, avant garde folk, acoustic dark folk then this is an album for you.
There is also a vinyl version available, limited to 300 copies with a hand cut lino print signed and numbered by Declan.
Ruben DE SOMER
29/07/2011
---