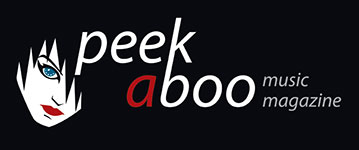 like this movie review
---
DEEPA MEHTA
Midnight's Children
Movie
World Cinema
[60/100]

Paradiso
10/12/2013, Didier BECU
---
Once upon a time Salman Rushdie was the victim of a fatwa for his book The Satanic Verses, but it's definitely Midnight's Children that's been generally considered as his true masterpiece. Till today this big work from 1981 is part of lists that hosts the most important books ever. During ages everyone thought that it was impossible to make a film version from this classic, but Canadian director Deepa Mehta changed this. There's even more, as the filmmaker could rely on the collaboration from Rushdie himself who wrote both the script and did the voice-over.
The main subject from this movie is probably one of the oldest ever: the swapping of babies. Some months ago Japanese master Hirokazu Kore-eda used such a storyline for his excellent Like Father, Like Son. The swap in this picture is done at 15th August 1947, the day on which India became a republic. Saleem and Shiva are both born at exactly the same time (midnight). Everyone who's born then is gifted with paranormal talents, but with these two babies there's something more going on. Nurse Maria is totally upset that the poor Shiva lost his mother during birth. She decides to make a "good deed" by changing the name cards of the two children. The poor gets rich and vice versa.
This story is somewhat the red line in the 140 minutes long epic from Deepa Mehta. The movie itself is a different matter. Metha surely knows how to make good pictures, and it's obvious that she found her in inspiration in David Lean (Lawrence Of Arabia). But shooting excellent pictures alone doesn't automatically result in a good movie. Every scene is linked with a historical event that makes Midnight's Children like some history lesson about India. There's nothing wrong with that, but the final result is just too flat to keep the viewer's attention awake for such a long time. Another minor point is the acting that is just too bland. What remains is a stereotypical vision that we saw too many times. To top it all, Deep Mehta is using a mellow tone (just think of Life Of Pi) and so we even got more distracted from this tale. What remains is the beauty of the visions, that much is true….
Midnight's Children is in the Benelux available on DVD on Paradiso.
Didier BECU
10/12/2013
---
Door zijn boek De Duivelsverzen werd Salman Rushdie ooit het slachtoffer van een fatwa, toch is het Midnight's Children die als zijn absoluut meesterwerk bekend staat. De in 1981 geschreven lijvige roman staat tot op vandaag nog altijd torenhoog op lijstjes die de belangrijkste internationale literaire werken verzamelen. Vaak werd het boek als onverfilmbaar beschouwd, maar daar bracht Deepa Mehta onlangs verandering in. Meer zelfs, de Canadese regisseuse kon de sterauteur overhalen om niet alleen het scenario te schrijven, maar ook om voice-over te spelen.
Het hoofdonderwerp van deze film is eeuwenoud: het verwisselen van baby's in een ziekenhuis. Een gegeven dat onlangs nog de Japanse meester Hirokazu Kore-eda in zijn Like Father, Like Son gebruikte. De babywissel gebeurt op 15 augustus 1947, de datum waarop India een republiek werd. Saleem en Shiva zien het levenslicht als de klok twaalf slaat. Iedereen die op dat tijdstip wordt geboren is voorzien van paranormale gaven, maar met deze twee baby's is er iets meer aan de hand. Verpleegster Maria is er het hart van in dat de straatarme Shiva zijn moeder verliest bij zijn geboorte. De vrouw stelt daarom een "goede daad" door de naamkaartjes van de twee pasgeborenen te verwisselen.
Dit verhaal is een beetje de rode draad doorheen het 140 minuten durende epos van Deepa Mehta. De film zelf is jammer genoeg slechts half geslaagd. Mehta weet zeer goed hoe ze mooie plaatjes moet schieten en het is overduidelijk dat David Lean (Lawrence Of Arabia) hierbij het schoolvoorbeeld is. Alleen maak je met prachtige beelden alleen nog geen boeiende prent. Iedere scène uit de film wordt verbonden met één of andere historische gebeurtenis waardoor Midnight's Children een geschiedenisles over India lijkt. Op zich is daar niks mis mee, alleen is het allemaal veel te oppervlakkig gefilmd om zo lang de aandacht van de kijker te blijven wekken. Bovendien zijn de acteerprestaties niet diepgravend genoeg. Wat je als kijker ziet zijn dan ook de stereotypes zoals we die uit ontelbare andere films kennen. Om het allemaal nog iets meer langdradig te maken gebruikt Deep Mehta bovendien een net iets te melig toontje (te vergelijken met dat van Ang Lee's Life Of Pi) waardoor dit epos nog iets verder van ons bed komt te staan. Maar het blijft allemaal indrukwekkend gefilmd, dat wel...
Midnight's Children is nu via Paradiso op dvd uit.
Didier BECU
10/12/2013
---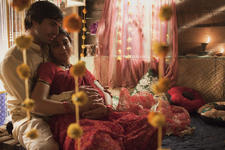 ---