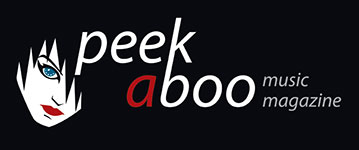 like this cd review
---
DELAIN
The Human Contradiction
Music
•
CD
Heavy Metal
•
Symphonic Metal
[94/100]

Napalm Records
10/04/2014, Filip VAN MUYLEM
---
Delain will not only conquer the hearts of Symphonic Metal fans with their fourth album "The Human Contradiction", but also listeners new to the genre (or people like me who listen for the very first time to their music)! Extremely catchy refrains, bewitching hooks and melodies, symphonic bombast and of course a good dose of Metal – that's how Symphonic Metal has to sound in 2014! Vocalist supreme Charlotte Wessels and her equally talented band colleagues exceeded the highest expectations and have elevated the genre to a whole new level. I mixed up a bit the promo talk to make it more sound like mine, but in the end it almost corresponds with what I want to write about them!
'Here come the Vulture' almost start like a child's song, with a great piano and a very sweet voice (reminds me a bit of Adele in 'Set Fire to the Rain'), before the song explodes into guitars and drums and a kind of Rammstein brutality! Sounds as a very good starter! Love the outro of the song (with the ancient micro sound as from 1930)! 'Your Body is a Battleground' has more symphonic sound, the voice is a mix between male (guest vocals from Marco Hietala) and Charlotte's. Love the dramatic art in the song, the pathos and the energetic drive! 'Stardust' sounds like a soft ballad, just before it explodes into somehow what I would call Metal to dance on. Somehow I see this song as a Party song! Main reason is the catchy chorus and the poppy and very melodic sound! At some point it reminds me of HIMM, a great band who could mix heavy guitars with lots of pathos! This is simply one of the best tracks on this album! It's also very clear that the mixing and studio work has been done by the greatest! 'My Masquerade' goes a bit back to heavier metal with again female and male (sounds a bit like Peter Steel, I know: he died too young!) vocals. 'Tell Me, Mechanist' focusses on the beautiful voice of Charlotte and some male grunting! Love the aggressive part of this song and the backings! The floating piano sound and the sound of a choir is great background thinking! The voice perfectly mixed between everything! Love the melancholy and the energy! 'Sing to Me' is a great track where Charlotte is again joined by the powerful vocals of Marco Hietala. Somehow this song gets a great melodic and a very poppy metal sound, as if it will haunt your head for years. This song might come from any big budget movie with big epic fights in it. Love this song, just as Marco's voice in this one! 'Army of Dolls' has even an electronic start, before the guitars melt in and we get driven away by Charlotte's beautiful and very melancholic voice. It feels almost like a pleasure, just being part of this army. Again the floating piano plays a nice role, just as the symphonic and all brilliantly mixed and blending in as if none could have done better! 'Lullaby' gets a great HIMM-minded sound, with the same pathos! Feel the loss, feel the grief! The guitars seem to weep along, while the drums knock on your head and the symphonic sound entangles you! This song feels so real that I can almost feel a tear... 'The Tragedy of the Commons' starts almost acoustic and then explodes into a gigantic melodic explosion with 1.000 voices and the help of Alissa White-Gulz! There is no better ending of an epic cd as this one song! It's simply the perfect end song that makes you scream for more!
Once again I found myself reviewing a great band that I have never heard before and already know that the next one will be a purely electronic cd! Life can be great, for some, right!
Delain! See you on stage and blow the other bands from the stage!
Filip VAN MUYLEM
10/04/2014
---