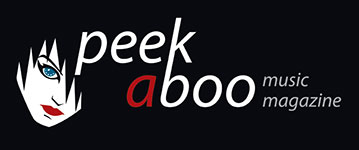 like this movie review
---
DENIS VILENEUVE
Prisoners
Movie
Crime
[80/100]

Belga Films
17/02/2014, Didier BECU
---
Last year Prisoners became one of the most successful thrillers in a long time. Some claimed that this movie was similar with Se7en and Zodiac. Perhaps these words were overpraising the movie, as all by all Denis Villeneuve hasn't the talent from David Fincher so far , but Prisoners is certainly one of the current movies you absolutely have to see. Due to a fascinating subject (how far can a parent go to seek his kidnapped child?) and an impressive cast, Prisoners is also a bit better than the rest.
Keller Dover (Hugh Jackman) wants to celebrate Thanksgiving with his friends, the Franklins. The party ends in a pure nightmare when the two young daughters from both families are vanished. All tracks lead to weirdo Alex Jones (Paul Dano) who has the IQ from a ten year old boy. Police-inspector Loki (Jake Gyllenhaal) tries to find the needed evidence to keep the man behind bars, but he fails. Loki knows that Jones knows somethingabout the crime, but he's forced to let him go. Keller can't stand the lawprocedures any longer and decides he will beat the truth out of the suspect, with some nasty consequences.


The less you know about the picture the better. The force of Prisoners lies in the fact that the director misleads the viewer in every scene. This system doesn't work always, especially not in the weak plot. The ending is a surprise though, but in a way it doesn't work and someone should have told the Canadian that 153 minutes is far too long for a thriller, so let's hope that he gets a pair of sciccors for his next project.


The cast is absolute sublime. Hugh Jackman seems a bit silly with a beard, but he proves that he's more than just Wolverine. Jake Gyllenhaal is as always magnificent, Mario Bello as hopeless mother is breathtaking and Paul Dano is indeed the man to hire if you need a psychopath, just remember 12 Years A Slave!
Prisoners is now out on Belga Films on both DVD and Blu-ray. Indeed, a tip!
Didier BECU
17/02/2014
---
Vorig jaar werd Prisoners één van de grootste hits uit het thrillergenre. De promojongens gingen vlug vergelijkingen met Se7en en Zodiac maken, maar dat is misschien net iets van het goede teveel. Denis Villeneuve weet wel hoe hij de spanning er moet inhouden, de opvolger van Fincher is hij nog lang niet. Wel kan de Canadese filmmaker op zowel een aangrijpend onderwerp (hoever kun je als ouder gaan als je eigen kind wordt ontvoerd?) als op excellente vertolkingen rekenen, en dat werkt.


Keller Dover (Hugh Jackman) viert samen met de familie Franklin Thanksgiving, jammer genoeg eindigt het feestje in een nachtmerrie. De twee dochtertjes van de twee families verdwijnen plotseling in het niets. Alle sporen leiden naar de rare vogel Alex Jones (Paul Dano), een volwassene met het IQ van een tienjarige. Politie-inspecteur Loki (Jake Gyllenhaal) heeft geen keiharde bewijzen om de labiele man achter de tralies te houden, wel is hij er zeker van dat hij meer weet. Keller is het beu om op zenuwslopende politieprocedures te wachten en neemt daarom zelf het recht in handen.


Hoe minder je over het verhaal weet des te beter omdat de kracht van de film in het feit zit dat Dennis Villeneuve de kijker in bijna iedere scène op een verkeerd been zet. Wat we denken is niet altijd juist. Dit systeem werkt niet altijd, zeker niet in het slot. Het einde is wel vrij verrassend, desalniettemin is de finale een marionet zonder touwtjes. Bovendien is een thriller van 153 minuten veel te lang, maar gelukkig zijn de eerste twee uur cinema van de bovenste plank. Dat komt vooral door de ijzersterke acteerprestaties. Hugh Jackman ziet er met baard weliswaar wat sullig uit, toch bewijst hij dat hij meer in zijn mars heeft dan de rol van Wolverine. Jake Gyllenhaal is zoals altijd schitterend, Mario Bello briljant als ontredderde moeder en tegenwoordig is Paul Dano de ideale acteur als je een psychopaatje in je film wilt.


Dus ja, Prisoners is zeker een aanrader. Wel zou het beter zijn mocht maker Denis Villeneuve de volgende keer over een schaar beschikken, want sommige scènes zijn gewoon overbodig. Als intrede in Hollywood is het weliswaar een thriller die kan tellen. Denis Villeneuve werd bedolven onder de superlatieven toen Prisoners uitkwam. De Canadees die met zijn debuut Incendies Hollywood voor zich won behoort evenwel nog niet tot de allergrootste filmmakers, maar dankzij een sublieme cast overstijgt deze thriller zonder moeite de middelmaat.
Didier BECU
17/02/2014
---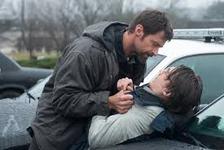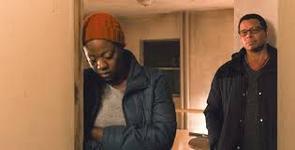 ---