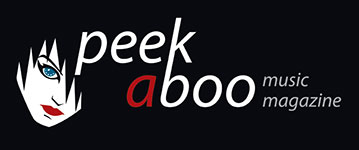 like this movie classics review
---
DENNIS HOPPER
Colors
Movie
•
Movie classics
Drama
[82/100]

Second Sight
27/06/2015, Didier BECU
---
This month Second Sight Films releases two movies with Sean Penn in a restored version on Blu-ray. One is Colors which was directed by Dennis Hopper. Most cinephiles will probably remember him from his countless performances , but also as a director ( although he only made seven movies) , Hopper played an immense role. He broke in 1969 with Easy Rider all Hollywood rules that made independent cinema expand. Other important titles from him are The Last Movie and The Hot Spot with Don Johnson, and of course Colors. This police drama is fallen into oblivion, but caused in 1988 quite some commotion. Due to its subject, this movie is more relevant than ever.
Hopper dared to make a Hollywood film about street gangs in Los Angeles and the cops who have the great task to control this scum. There is no judgment as both the gangs and the police go wrong, and after all they are both pawns in a society that is completely wrenched from its balance. Bob "Uncle Bob" Hodges (Robert Duvall) served 19 years as a cop, so you can learn him nothing new. The veteran knows the laws and habits of these gangs, and he knows that it's a matter of give and take. He rarely goes crazy, arrest only if it is really necessary and with the power of speech he tries to calm everyone. His new partner Danny "Pacman" McGavin (Sean Penn) does not believe in such an approach. In every confrontation he acts like a macho. Hodges sees this with pain in his eyes, as he knows that once there comes a time when the gang members will seize their chance to revenge his behavior. Pacman tries to act tough, but for the Latinos he is, just like them, a piece of scum who is coincidentally at the other end of the line.
Years later Colors still remains a controversial film. It is easy to point the finger at the police, but someone has to be willing to crawl into the lion'smouth. The media also often forgets to show that there are two sides of the story and that's the point of this drama. The cops are not saints, but the gang members aren't either. Every minute the cops run in danger as a criminal can grab his gun. This nervousness is depicted in an excellent manner, and we only saw that in End Of Watch by David Ayer (which is actually a copycat of Colors). Another important factor is of course the cast. Robert Duvall is ideally cast as an older cop who has seen it all, and the very young Sean Penn who plays one of his first roles. He was back then Madonna's darling and came almost weekly in the news because of his hostility towards paparazzi. Also during the filming of this drama things went wrong, because Penn had to be 33 days in jail for beating up a photographer. Hopper had the brilliant idea to direct the movie with real gang members, but two of them were shot dead during the shooting.
Colors is a film that is cult for all reasons. A timeless classic which is now out on Blu-ray.
Didier BECU
27/06/2015
---
Deze maand brengt Second Sight Films twee films met Sean Penn in een gerestaureerde versie op Blu-ray uit. Een daarvan is Colors die door Dennis Hopper werd geregisseerd. De meeste cinefielen zullen hem allicht blijven herinneren als de karakterkop uit ontelbare films, maar ook als regisseur (ofschoon hij er maar 7 draaide) speelde hij een immense rol. Zo brak hij in 1969 met Easy Rider alle Hollywoodregels waardoor independent cinema niet langer voer voor een handjevol outsiders was. Andere belangrijke titels van hem waren The Last Movie en The Hot Spot met Don Johnson, en natuurlijk ook Colors. Dit politiedrama is nu wat in de vergeethoek geraakt, maar zorgde in 1988 voor de nodige commotie en is wegens zijn onderwerp actueler dan ooit.
Hopper durfde het aan om een Hollywoodfilm te maken over de straatbendes uit Los Angeles en de agenten die de heerlijke taak hebben om dit schorem onder controle te krijgen. Er wordt geen oordeel geveld, zowel de bendes als de politie gaan in de fout en zijn eigenlijk niet meer dan pionnen van een maatschappij die volledig uit zijn balans is gewrikt. Bob "Uncle Bob" Hodges (Robert Duvall) moet je na 19 jaren politiedienst niets meer leren. De veteraan kent de wetten en gewoontes van de bendes door en door, en weet dat het een kwestie van geven en nemen is. Hij gaat zelden uit zijn dak, arresteert alleen maar indien echt nodig en met de kracht van rede probeert hij de gemoederen tot bedaren te brengen. Zijn nieuwe partner Danny "Pacman" McGavin (Sean Penn) gelooft niet in zo'n aanpak. Bij elke confrontatie kan hij het niet laten om de macho uit te hangen en de boeven nog wat extra klappen te verkopen alvorens ze in de boeien te slaan. Hodges ziet lijdzaam toe, want hij weet dat er ooit een tijd zal komen dat de bendeleden hun kans zullen grijpen om diens gedrag te wreken. Pacman probeert wel om stoer over te komen, maar voor de latino's is hij gewoon, net als zij, een stuk uitschot dat toevallig aan de andere kant van de lijn staat.
Jaren na datum blijft Colors nog altijd een controversiële film. Het is wel eenvoudig om met de vinger naar politiemannen te wijzen en hun de huid vol te schelden, maar iemand moet wel bereid zijn om in het hol van de leeuw te willen kruipen. De media is er (terecht) als de kippen bij wanneer een agent het noorden verliest, maar vergeet vaak ook de andere kant te tonen en daar gaat het hem in dit drama om. We zien namelijk de twee kanten van het verhaal. De agenten zijn geen doetjes, maar de bendeleden zijn dat evenmin. Iedere minuut lopen de agenten het gevaar dat een crimineel naar zijn wapen grijpt om zo de dans te kunnen ontspringen. Deze nervositeit wordt op excellente manier in beeld gebracht, en dat hebben we eigenlijk alleen maar in het recente End Of Watch van David Ayer (wat eigenlijk een copycat van Colors is) gezien. Een andere belangrijke factor zijn natuurlijk de ijzersterke rollen. Robert Duvall is ideaal gecast als oudere politieman die het allemaal al heeft gezien, en een piepjonge Sean Penn die hier één van zijn eerste rollen speelt. Hij was toen nog het liefje van Madonna en kwam bijna wekelijks in het nieuws door zijn agressief gedrag tegenover paparazzi. Ook tijdens de opnames van dit flikkendrama liep het mis, omdat Penn een beetje te hardhandig tegen een fotograaf werd mocht hij nadien 33 dagen brommen. Hopper had het geniale idee om de film op te nemen met echte bendeleden, maar twee van hun werden tijdens de opnames doodgeschoten.
Colors is een film die cult is voor alle redenen. Een tijdloze aanrader die nu op Blu-ray uit is.
Didier BECU
27/06/2015
---
---