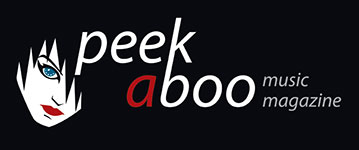 like this cd review
---
DER BLUTHARSCH
The story about the digging of the hole and the hearing of the sounds from hell
Music
•
CD
Neofolk
•
Psych Rock
[88/100]

18/12/2011, Didier PIETERS
---
Release-date: October 16th 2011. Label: WKN [Austria], meaning "Wir Kapitulieren Niemals".

Hell yeah! Der Blutharsch is back and how! Hell was never this beautiful! Three songs, that's all you need to realize this is going to be a fantastic and varied album. Albin Julius goes for GOLD!
Tasteful artwork, mesmerizing rhythms and vocals, captivating songs, immersive bass-lines, sublime guitars. Ugliness in all its beauty, despair, never weakening. Heavenly noise from Hell, enticing, enchanting, absorbing your attention … No dull moments in this Story! 11 chapters, 11 highlights … Der Blutharsch rules! "The Story …" is a first class page-turner, in English and in German, das ist ganz klar! Bombastic Neo-folk, dark psychedelic folk, psych rock? Whatever! The sound of Der Blutharsch is utterly appealing and quite unique!
Aren't they a bit much on the right side of the political spectrum? I don't give a shit! I WRITE ABOUT MUSIC, for politics look somewhere else!
Dig on Albin! Keep digging!
Didier PIETERS
18/12/2011
---
Label: het Oostenrijkse WKN wat staat voor "Wir Kapitulieren Niemals". Releasedate: 16 oktober 2011.
Geluiden uit de hel? Daar kan u gif op innemen! Der Blutharsch staat op scherp en dat zal u geweten hebben.Na amper drie songs besef je het al: dit is een topper! Albin Julius gaat voor goud …
Goede wijn behoeft geen krans, dus een korte review volstaat dit keer.
Smaakvol artwork, bezwerende ritmes en zang, beklijvende songs, meeslepende baslijnen, sublieme gitaren … Lelijkheid in al zijn schoonheid, wanhoop uitstralend en nimmer verzwakkend. Hemels geluid vanuit de hel, lokkend, betoverend, je aandacht absorberend … Dit "verhaal" verveelt geen moment. 11 hoofdstukken, 11 hoogtepunten … Der Blutharsch rules! "The Story …" is een eersteklas pageturner, in het Engels en Duits, das ist ganz klar! Dat fantastisch album met die belachelijk lange naam, zo zal ik mij deze van Der Blutharsch herinneren. Bombastische neofolk, dark psych folk, psych rock? Whatever! De songs klinken stuk voor stuk fantastisch op dit gevarieerde album!
Ze zijn wel een beetje rechts, toch? So what? Ik schrijf over muziek. PUNT. Voor politiek moet u elders zijn.
Het betere graafwerk!
Didier PIETERS
18/12/2011
---