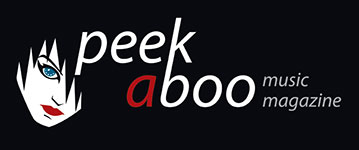 like this movie review
---
DER HAUPTMANN
(2017) German-Polish-French biographical drama, black & white, directed by Robert Schwentke based on true facts.
Movie
[95/100]

24/04/2018, Hamis HIREK
---
Der Hauptmann (The Captain) is a 2017 German-Polish-French biographical drama in black and white, directed by Robert Schwentke based on true facts.
The Story
With the end of the Second World War in sight, chaos, anarchy and arbitrary reprisals have taken over. The German Corporal,Willi Herol, only just manages to escape from some deserter-hunters. On his flight he stumbles upon a German Captain's uniform and he decides to become Hauptmann Herold. Soon, scattered and lost soldiers are clinging on and begin follow his orders, almost blindly...
The Movie
From the very beginning, the viewer is dragged in the chilly black / white story, clever direction and haunting electronic, sometimes booming, soundtrack with deep analogue sounding ripping synthesizer sounds. The violence shown is sometimes so absurd and exaggeratedly horrifying that at times you could think it could be scenes from a Monty-Python movie. The fact that this picture is filmed in black and white also plays a well-thought-out double role... it makes the images come in twice as hard.... but it also prevents 'exaggerated' red-bloody scenes. As with the aforementioned Monty Python, Lars Von Trier and Tarantino had a good time together working on this scenario. The almost unbelievable events continue to happen and every time if you think, they can't possible top this, it happens anyway... and every time you can hear a sigh of disbelief going around the movie theatre. For the entire movie the viewer is wrestling with the idea.. can and should I laugh with this... an alienating feeling indeed.
Tip, do not leave the theatre too quickly when the credits start …. because it ain't over yet!

Conclusion
So, why should one, more than 70 years after the actual events, make a film about such terrible facts you might think? Well, because Robert Schwentke shows in this movie how painfully easily people can be manipulated. Sometimes only by a few well-chosen words, sometimes by group pressure, but especially what people are capable of when their own lives are at stake.
This film may not be a film for the sensitive souls but nonetheless a must see!
Hamis HIREK
24/04/2018
---
Der Hauptmann (The Captain) is een 2017 Duits-Pools-Frans biografisch drama in zwart/wit, geregisseerd door Robert Schwentke en gebaseerd op waargebeurde feiten.
Het verhaal
Met einde van de Tweede Wereldoorlog in zicht nemen chaos, anarchie en willekeurige represailles over. De Duitse Korporaal Willi Herold weet maar nipt te ontsnappen aan enkele deserteurjagers. Op zijn vlucht vindt hij een uniform van een Duitse kapitein en besluit hij voortaan als Hauptmann Herold door het leven te gaan. Al snel sluiten verloren geraakte manschappen zich aan en volgen ze zijn bevelen, haast blindelings …

De Film
Al van bij het begin wordt men in het verhaal gesleurd door de kille zwart/wit beelden, knappe regie en beklijvende electronisch soms knallende soundtrack met diepe analoog klinkende scheurende synthesizerklanken. Het getoonde geweld is soms zo absurd en overdreven gruwelijk dat het bij momenten haast scenes uit een Monty Python-film zouden kunnen zijn. Dat deze film in zwart/wit gedraaid is, speelt daarbij ook een goed doordachte dubbel rol … Het laat de beelden dubbel hard binnenkomen …. maar voorkomt tegelijk ook 'overdreven' rood-bloederige scenes. Alsof de eerder genoemde Monty Python, Lars Von Trier en Tarantino zich eens goed samen laten gaan hebben op het scenario. De haast ongeloofwaardige gebeurtenissen blijven elkaar opvolgen en telkens je als kijker denkt hier kunnen ze niet meer over gaan … gebeurt het toch … en hoor je een zucht van ongeloof door de zaal gaan. De hele film lang worstel je als kijker met het idee.. kan en mag ik hier nu mee lachen … een bevreemdend gevoel.
Tip, verlaat de zaal niet te snel als de aftiteling begint, want het is dan nog niet gedaan!
Conclusie
Waarom moet men meer dan 70 jaar na de feiten nog een film maken over zulke verschrikkelijke feiten? Wel, wat Robert Schwentke in deze prent oh zo pijnlijk laat zien, is hoe gemakkelijk mensen te manipuleren zijn. Soms gewoon door enkele goed gekozen woorden, soms onder groepsdruk. Maar vooral wordt duidelijk waartoe mensen in staat zijn als hun eigen leven op het spel staat.
Deze film is misschien geen film voor de gevoelige zieltjes maar desalniettemin een must see!
Hamis HIREK
24/04/2018
---