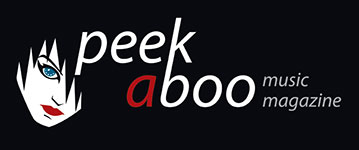 like this article review
---
DER KLINKE
THE BIM-FILES: Der Klinke
Article
Echozone
12/10/2014
---
On 19th and 20nd October 2014 the annual BIMfest is back, located at the JCC Zappa, August Leyweg, 6, 2020 Antwerp. Tickets are still available for this event and here at Peek-A-Boo the time has come to open up the files, telling you who is who and why you should be there. We start with Der Klinke.
Biography:
Formed in 2009 in Ostend, Belgium. Inspîred by Cold Wave & Electronics, the debut album "Square Moon" was released in 2011."The Second Sun" released in 2012 made it an even harder task to describe their unique but already established sound. In 2013 the single "The Doll" was released and it became an instant club hit. Today it's 2014 and the band is working on their 3rd full album "The Gathering of Hopes".
Influences: "Our influences reaches far beyound musical or time barriers."
Members :
Chesko Geert Vandekerkhof
Heidi Van Tiggelen
Marco Varotta
Sam Claeys
Hazy Chris De Neve
Miss Lollirot Deaddoll
Didier Moens (live mixing)
Record Company: www.echozone.de
Website: www.derklinke.be
Facebook: www.facebook.com/DER.KLINKE
---
Click here for our interview and a review.
---

12/10/2014
---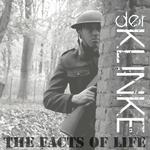 ---