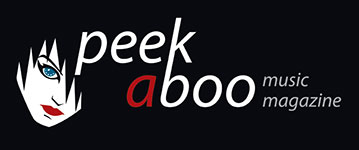 like this cd review
---
DER KLINKE
The Gathering Of Hopes
Music
•
CD
Cold Wave
•
Dark Pop
•
EBM
•
Industrial
•
New wave
•
Post Punk
[84/100]

Echozone
23/11/2014, Didier BECU
---
Making three albums in five years is quite an achievement. The Belgian band Der Klinke did it and how! We can be sad about it, but the fact is that the wave and goth scene has become so small that groups (whether they are ready or not) are immediately thrown to the lions. There's almost no club scene, so they have to play as a support for bigger names in a packed hall. It may sound simple and even a bit like a dream, but it certainly is not easy. And again: Der Klinke did.
In their fifth anniversary year Der Klinke (like every other band) has supporters and opponents. Sometimes the group is described as a hobby group, but thanks to their efforts, and even more to their talent, these five (now six) musicians kept on knocking. They never gave up en kept believing in their dreams, and here it is: their third album The Gathering Of Hopes.
Opener We Are Here is a strange start, say a statement. It is both a hug for those who believed in Chesko and his entourage and a middle finger to those who looked down on this rather unique Flemish band. Sometimes I wonder whether the group members are aware that they wrote a real classic with The Doll, because this dark dance tune is actually the best song that was never written by The Neon Judgement.
There are a lot of industrial dance tunes (eg. The Facts Of Life) on this third album, but especially the melancholy prevails. In fact, the record is very dark at times. And yet despite its depressed mood, this third work also delivers hope, the smiling faces of the children on the cover speak for themselves.
I've probably said it in each review, but on every new album Der Klinke come up with their best song ever. This time it is Still Falling, and it may well be the best song they ever made, although we will probably deny that when their fourth album appears. And maybe next week we prefer Follow Me, a song that sounds like Amanda Lear's classic of the same name (and yes, that is a good sign!)
As on the previous albums, you can clearly hear whom Chesko, Chris, Sam, Marco, Heidi and Miss Lollirot Dead Doll have listened to (Clan Of Xymox, Snowy Red, The Klinik, you name it!), But as always they made it their own thing. Something they may (again) be proud of. And now back to the studio for the fourth, but the first stop at BIM!
Didier BECU
23/11/2014
---
Drie albums maken op vijf jaar tijd is een hele prestatie. De West-Vlaamse band Der Klinke deed het en hoe! We kunnen er treurig om zijn, maar het is nu eenmaal zo dat er in de new wave- en gothscène geen aanloop is. De scène is tegenwoordig zo klein geworden dat groepen (of ze er nu klaar voor zijn of niet) meteen voor de leeuwen worden gegoid, waardoor beginnende bands meteen in een bomvolle zaal staan. Het klinkt misschien eenvoudig en zelfs een beetje als een droom, maar je moet het toch maar doen om als beginneling in bijv. een uitverkochte Vooruit je ding te doen. Der Klinke deed het.
In hun vijfjarig bestaan heeft Der Klinke (net zoals iedereen) voor– en tegenstanders gehad. Soms werd de groep wel eens als een hobbygroepje omschreven, je weet wel: die grap die uit de hand is gelopen. Dankzij hun inzet, en nog meer dankzij hun talent, gaven deze vijf (nu zes) muzikanten niet op. Ze voelden dat er potentieel in hun kunnen zat. Nooit opgeven, blijven geloven in je dromen en zie daar: hun derde album The Gathering Of Hopes ligt in de winkelrekken. Een prestatie waarvan heel wat groepen die (vaak ten onrechte) door muziekkenners (de term alleen al!) worden opgehemeld kunnen dromen!
Opener We Are Here is een vreemde start, zeg maar een statement. Het is tegelijkertijd een omarming voor zij die geloofden in Chesko en zijn gevolg, maar ook een middelvinger naar zij die neerkeken op deze toch wel unieke Vlaamse groep. Soms vraag ik mij af of de groep er zich van bewust is dat ze met The Doll een Belpopklassieker heeft neergepend, want jawel deze danskraker is eigenlijk het beste nummer dat The Neon Judgement nooit heeft geschreven. Neergepend om nooit meer te vergeten!
Er staan een heleboel industriële danskrakers (bijv. The Facts Of Life) op dit derde album, maar het is vooral de melancholie die overheerst. Meer zelfs, de plaat is eigenlijk zwaarmoedig en bij momenten gitzwart. En toch, ondanks die depressieve sfeer zit er in dit derde werk ook veel hoop, de gezichten van de lachende kinderen op de hoes spreken voor zich.
Ik heb het wellicht in iedere recensie gezegd, maar op iedere nieuwe plaat van Der Klinke staat meestal ook wel hun beste nummer. Deze keer gaat de keuze naar Still Falling, waarschijnlijk het allerbeste nummer dat ze ooit hebben gemaakt, ofschoon we dit waarschijnlijk zullen ontkennen als hun vierde album verschijnt. Of misschien wordt het volgende week wel Follow Me, een nummer dat trouwens een heel beetje lijkt op de Amanda Lear-klassieker met dezelfde titel (en jawel, zoiets is een goed teken!)
Net zoals op de vorige albums hoor je duidelijk naar wie Chesko, Chris, Sam, Marco, Heidi en Miss Lollirot Deaddoll geluisterd hebben (Clan Of Xymox, Snowy Red, The Klinik, noem maar op!), maar zoals steeds hebben ze er wel hun eigen ding mee gedaan. Een donkere dansplaat die tegelijkertijd een luisterplaat is, eentje waarop ze terecht fier mogen zijn. En nu naar de studio voor de vierde, of neen, eerst nog een tussenstop op BIM!
Didier BECU
23/11/2014
---