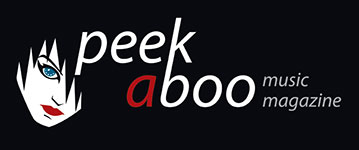 like this cd review
---
DESTIN FRAGILE
Halfway To Nowhere
Music
•
CD
[70/100]

Scanner
08/12/2016, Marija BULJETA
---
Started by Pontus Stålberg in 1993, Destin Fragile took their time to release their debut album. When looking at the full band line-up which includes Stefan Nilsson and Daniel Malmlöf, one might expect testosterone fuelled beats and angry growls as Stålberg/Nilsson are also known under the name Spetsnaz, yet the end result is something completely different in this case.
Halfway to Nowhere is a really well made synth pop album on which anger is replaced by melancholy, resulting in an overall softness which is similar to what we would expect from, for lack of better description, Depeche Mode influenced synth pop. In this case, I'd really use the word "influenced", since although you can at some moments put your finger on it, it still has more than enough originality of its own, as it is not predictable and is a quite enjoyable and interesting listening experience. The album has a nice analogue feel to it and wasn't overly produced, keeping a nice clean and crisp feel to it.
The album opens with Run Away, a Depechesque song, which also has an accompanying video released and can be considered to be the album single, although the song was not released as such. Despite being a nice song, it does lack a bit of character which the songs following it have. Stålberg already showed that he has decent pop voice on Over and Out, which was released on the Hardcore Hooligans EP by Spetsnaz, so whilst his vocals shouldn't come as such a huge surprise, it fits better on songs which were released a bit more freely like In The Frame and Worlds Apart, than on softer material like the previously mentioned Run Away or the album title song Halfway to Nowhere. For some reason, songs that begin with 'In' (In Your Eyes, In the Frame, In Plain Sight. etc.) for me ended up being the songs that stand a little higher on album, with In Plain Sight showing the biggest dance floor potential, along with April Light.
All in all, Halfway to Nowhere is a good and representative example of Swedish synth pop school and is worth a listen, with Destin Fragile becoming a band to pay attention to in regards to what they'll do next.
Marija BULJETA
08/12/2016
---
Destin Fragile, dat door Pontus Stålberg in 1993 werd opgericht, nam zijn tijd om een debuutalbum uit te brengen. Als we weten dat de volledige line-up uit Stefan Nilsson en Daniel Malmlöf bestaat, zou men toch wat beats met testosteron mogen verwachten, want Stålberg/Nilsson is ook bekend onder de naam Spetsnaz, maar Destin Fragile is iets heel anders.
Halfway to Nowhere is een goed gemaakt synthpopalbum waarop woede wordt vervangen door melancholie en dat vergelijkbaar is met - bij gebrek aan een betere omschrijving - door Depeche Mode beïnvloede synthpop. In dit geval zou ik het woord "invloed" echt wel gebruiken, want ook al ligt het er soms net iets te dik op, is de plaat meer dan origineel genoeg, want ze is onvoorspelbaar en het is vooral een zeer aangename en interessante luisterervaring. Het album heeft een mooi analoog gevoel en is niet te overdreven geproduceerd waardoor het een fris gevoel uitstraalt.
Het album opent met Run Away, een Depeche Mode-achtig lied dat ook een video meekreeg en kan worden beschouwd als de single van het album, hoewel dat nooit als dusdanig is uitgebracht. Een mooi liedje dat wel wat karakter mist. Stålberg liet op Over And Out op de Hardcore Hooligans ep van Spetsnaz al horen dat hij een fatsoenlijke popstem heeft. Een grote verrassing is dat dus niet en ze past beter op tracks als In The Frame en Worlds Apart dan op de zachtere liedjes zoals het eerder genoemde Run Away of de titelsong Halfway to Nowhere. Om de één ​​of andere reden beginnen alle tracks met 'In' (In Your Eyes, In The Frame, In Plain Sight, etc.). Voor mij zijn de betere tracks op deze plaat: In Plain Sight, dat ideaal is voor de dansvloer, en April Light.
Al met al is Halfway to Nowhere een goed en representatief voorbeeld van Zweedse synthpop en is het de moeite waard om ernaar te luisteren. We zijn benieuwd naar wat ze daarna doen.
Marija BULJETA
08/12/2016
---