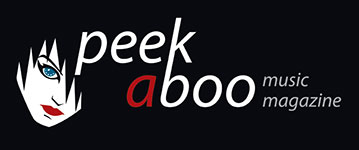 like this movie review
---
DIABLO CODY
Paradise
Movie
Comedy
[63/100]

E1
20/04/2014, Didier BECU
---
Have you ever heard from Diablo Cody? In case you're familiar with American independent cinema, we guess you do as this woman from Chicago penned down both scripts from Young Adult and Juno for which she got an Oscar. Paradise is her debut as a director. When you see the cover, you'd swear that this is the type of release you better avoid, but that's not the case. In not one second Paradise has the genius touch from Juno, but the end result is much better than most of the Hollywoodian comedies we get.

Lamb Mannerheim (Julianne Hough) has survived a plane crash. Her deep religious family think she has to be grateful to God, but she isn't as she'd rather be dead. Her skin is burned and she thinks it's terrible God spared her life. She got a lot of money from the assurance and her family expects that she donates the money to the church. Instead she decides to visit Satan's playground: Las Vegas. The poor, somewhat retarded, girl doesn't know what she sees, but she got the help from a barman (Russell Brand) and night club singer Loray (Octavia Spencer). Loray takes her to Paradise: the real Las Vegas.

Paradise is far from perfect. Cody can write, but she better leave the directing job to others. It's not all that bad, but all a bit uninspired. Luckily enough there are some funny moments, like an Aretha Frankilin-imitator who only wants to sing songs from Radiohead. The performances are mediocre. Julianne Hough whom we know from Safe Haven and Rock of Ages might look gorgeous, but she's not the best actress there is. Russell Brand (the star from Get Him to the Greek) still can't act and we guess Octavia Spencer (from The Help and the excellent Fruitvale Station) deserves better. But good, Paradise surely can beat lots of average Hollywood-stuff. But if we were Cody we'd make sure the next offering will be something different as otherwise her fame could be kind of short…

Paradise is out on DVD on Entertainment One.
Didier BECU
20/04/2014
---
Ooit al van Diablo Cody gehoord? Wellicht wel als je geïnteresseerd bent in alternatieve Amerikaanse cinema. Deze vrouw uit Chicago kreeg het voor elkaar om succesvol de overstap van de stripteasebar naar Hollywood te maken. Ze schreef de scenario's voor Young Adult en Juno waarvoor ze zelfs oververdiend een Oscar kreeg. Met Paradise maakt ze haar regiedebuut. Toegegeven, als je het hoesje bekijkt dan heb je de indruk dat dit een absoluut te mijden film is. Dat is zeker niet het geval. Paradise bezit wel geen enkele seconde de genialiteit van Juno, maar is toch heel wat beter dan de meeste Hollywoodkomedies die we in de maag krijgen gestompt.


Lamb Mannerheim (Julianne Hough) heeft een vliegtuigongeluk overleefd. Haar diepgelovige familie vindt dat zij de kerk daar eeuwig dankbaar moet voor zijn, maar zij is dat niet. Haar hele lichaam is tot in de zwaarste graad verbrand en zij vindt het vreselijk dat God haar in leven liet. Tijdens een speech in de kerk kondigt Lamb aan dat zij niet langer meer in de Almachtige gelooft. Door de crash heeft zij heel wat geld van de verzekering gekregen. Haar ouders hoopten dat de blondine het geld in de collectebus zou deponeren, in plaats daarvan trekt zij naar Las Vegas: de speeltuin van Satan. De onbeholpen plattelandsdochter weet bij haar aankomst niet wat ze in het verderfelijk oord ziet, maar krijgt de steun van barman William (Russell Brand) en zangeres Loray (Octavia Spencer). Loray neemt haar mee naar Paradise: het echte Las Vegas.


Paradise heeft heel wat tekortkomingen. Cody kan schrijven, maar regisseren zou ze toch beter aan ander overlaten. Het is allemaal niet slecht, maar een beetje ongeïnspireerd. Gelukkig zitten er heel wat grappige momenten in het script (zoals bijv. een Aretha Franklin-zangeres die alleen maar nummers van Radiohead wil zingen) waardoor de minpunten wat worden verbloemd. De acteerprestaties zijn matig. Julianne Hough die we kennen uit Safe Haven en Rock of Ages is wel sympathiek, maar niet meteen de beste actrice die er is. Russell Brand (de ster uit Get Him to the Greek) kan nog steeds niet acteren en iedereen weet dat Octavia Spencer (bekend uit The Help of nog beter het briljante Fruitvale Station) meer dan dat verdient. Maar goed, als tussendoortje kan Paradise er best mee door. Alleen moet Cody er op letten dat zij met haar volgende film wel opvalt, anders zou haar glorie wel eens voor zeer korte duur kunnen zijn.


Paradise is nu uit op dvd via Entertainment One.
Didier BECU
20/04/2014
---
---