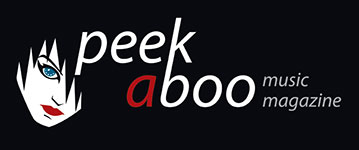 like this concert review
---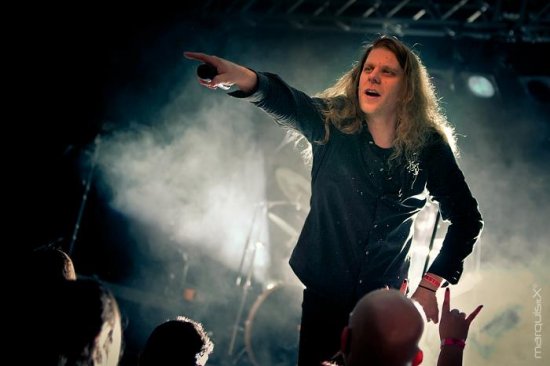 DIARY OF DREAMS
Breath Of Life

Zappa, Antwerp (BE)

4th of December 2011
Concert
Dark Wave
[90/100]

06/12/2011, Philippe BLACKMARQUIS
---
DIARY OF DREAMS & THE BREATH OF LIFE
JCC Zappa, Antwerp
December 4th, 2011
Diary Of Dreams holds a special place in the dark scene. Formed in 1989 by mastermind Adrian Hates, this German darkwave band has always had a strong following and "die hard" fans. This concert, perfectly organised by the Bodybeats team, allowed them to confirm this reputation as there were fans from Belgium but also from Germany, Holland and even Spain!
The Breath Of Life
The supporting act was The Breath Of Life, a well-known Belgian darkwave band led by the heavenly voice of Isabelle Dekeyser. Formed in 1989, the band has released 6 studio albums and has played gigs all around Europe with, among others, Lacrimosa. The line-up of the band includes Isabelle, Didier Czepczyk (guitar), Giovanni Bortolin (violin and keyboard), Benoit Sokay (bass) and Marc Haerden (drums).
It was a real pleasure for me to see this band again. I had seen them play live a few times before, among others in the nineties at the Kultuur Café in Brussels with Love Like Blood. The band still plays their unique gothic rock combining ethereal voices, strong and delicate guitars and a touch of violin.
At the Zappa, they played a mix of old and more recent songs and even presented three brand new songs: "The Dark Side" (see exclusive live video below), "Cutting Wings" and "The Souls Remain". The main highlight of the concert was their hit "Nasty Cloud", an enchanting song with a memorable violin riff. In general, the sound was powerful, maybe a little too loud, making it sometimes difficult for Isabelle's voice to be heard properly.
In a nutshell, a very good performance from a very charming band! I am looking forward to their new album! For further info, check their site.
Setlist
01. Intro + Impromptu
02. The Last Four Days
03. Noamina
04. The Dark Side (new!)
05. Fly
06. Nasty Cloud
07. Cutting Wings (new!)
08. Mirror Eyes
09. The Soul Remains (new!)
10. Falling Drops
Diary Of Dreams
After the change-over, it was time for Adrian Hate's team to take the stage. The band seemed to be in great form and happy to be there. The concert is part of the band's tour to support their new album, 'Ego:X', which was released in August 2011. The band consists of Adrian Hates (vocals), Gaun:A (guitar), Flex (guitar), Dejan (drums) and Taste (keyboards).
It's precisely with a track from the new CD, "Into X" that the band introduced the show. In total 5 new songs were played and I must say that they fit perfectly in the setlist: "Lebenslang" is catchy with its keyboard riff, "Echo In Me", powerful, "Mein-Eid" has a typical DOD melancholy atmosphere, but the strongest new track is without any doubt "Undividable": its pulsating beat, fluid guitar lines and melodic chorus provoked excellent reactions from the audience. They also played 'False Affection, False Creation', which is the first song they recorded.
As usual, Adrian Hates has a very strong presence on stage, walking all across the stage and engaging fans to sing along in choruses. And his voice.. what a voice: dark and deep like a screaming fallen angel. After a series of older songs, it was time to end the show with one of their most famous songs: "Butterly:Dance!": a killer song, which brought the audience to the climax of the show, as you can see in the video below.
For the encore, the band played two classics: "The Curse" and "Kindrom" and we were hugely satisfied to discover the final song: "She And Her Darkness", a masterpiece of romantic darkwave music.
This fantastic concert confirmed that Diary Of Dreams is definitely one of the best bands in the romantic, synth-based, darkwave genre, together with Diorama.
Setlist
01. Into X (new)
02. Giftraum
03. The Wedding
04. Lebenslang (new)
05. Menschfeind
06. Chemicals
07. The Plague
08. Reign Of Chaos
09. Echo In Me (new)
10. Mein-Eid (new)
11. False Affection, False Creation
12. Wahn!sinn?
13. AmoK
14. King Of Nowhere
15. Undividable (new)
16. Butterfly:Dance!
Encore
17. The Curse
18. Kindrom
19. She And Her Darkness
Videos:
Diary Of Dreams: "Butterfly:Dance!" (video by Blackmarquis)
The Breath Of Life: "The Dark Side" (unreleased track - exclusive live video by Blackmarquis)
Philippe BLACKMARQUIS
06/12/2011
---