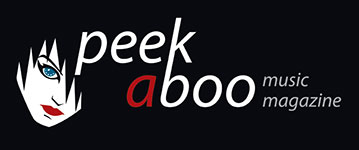 like this cd review
---
DIARY OF DREAMS
Grau Im Licht
Music
•
CD
Darkwave
[90/100]

Accession Records
28/10/2015, Ruben SAEY
---
Grau Im Light already is the twelfth album of this German darkwave band. These days Diary Of Dreams has a strong fanbase and an great live reputation, so it's always exciting to look forward to new material.

That was not any different this time, the release date was quickly announced and so the curiosity was rising. The new album is a response to the growing selfishness in this world. Society loses its cohesion, millions of people are fleeing for hunger and war, and the world seems to be numb. This thought upsets Adrian Hates so much that he had to express this anger in music.

The result is Grau Im Light. The album immediately begins in a threatened way and the title of the opening track Sinferno is indeed the inferno of sins. A threatening repetitive guitar line supports Adrian's vocals in a way that you will understand that he means it, and with a chorus that goes like Keep your voice down, you'll get the message.

Endless Nights is a lot friendlier. This track is supported by floating synths and the deep drums of Diary Of Dreams. The song tells us that those who can not see the face of the world any longer, still can find relief in the endless darkness of the night in order to give the mind some rest.

Ikarus begins as a ballad, but emerges with a powerful chorus and again a very clear message. It is obvious that this album contains a lot of personal elements of Adrian. In every issue you can feel both the threat and the chaos of today's world and the powerlessness and the despair of its victims who are constantly oppressed.

Again, on Grau Im Light Adrian sings alternately in English and in his native language, German. Conflicts between different religions often have been the cause of persecution and oppression. Krank is a call to rise above the differences and to respect everyone. The quiet songs on this album don't make the total concept too aggressive and chaotic. It is a must that while listening, you take a look at the booklet with the beautiful artwork and read the lyrics, so you'll understand some things better.

Grau Im Light is once again a worthy Diary Of Dreams album that can't be compared to previous works.
Ruben SAEY
28/10/2015
---
Grau Im Licht is ondertussen al het twaalfde album van deze Duitse darkwaveband. Diary Of Dreams heeft ondertussen een stevige fanbase en een al even geweldige livereputatie opgebouwd, het is dus altijd weer spannend om uit te kijken naar nieuw werk.

Dat was deze keer niet anders, de release datum werd vrij vlug bekend gemaakt wat de nieuwsgierigheid altijd aanwakkert. Het nieuwe album is een reactie op het steeds groter wordende egoïsme in deze wereld. De maatschappij verliest cohesie, miljoenen mensen zijn op de vlucht voor honger en oorlog en de maatschappij blijft er schijnbaar gevoelloos voor. Deze gedachte stootte Adrian Hates zo tegen de borst dat hij niet gevoelloos aan de zijlijn kon staan toekijken.

Het resultaat is deze Grau Im Licht. Het album begint meteen dreigend en de titel van het openingsnummer heet dan ook Sinferno, wat je letterlijk als een inferno van zonden mag vertalen. Een dreigende repetitieve gitaarlijn ondersteunt de vocalen van Adrian op een manier waaruit je meteen begrijpt dat het menens is, en met een refrein als Keep your voice down is de boodschap niet mis te verstaan.

Endless Nights is daarentegen een stuk vriendelijker. Dit nummer wordt meer gedragen door de zwevende synths en de bekende diepe drums. Het nummer laat ons weten dat wie het gezicht van de wereld niet meer kan zien, toch verlichting kan vinden in de eindeloze egale duisternis van de nacht om zo even de geest wat rust te gunnen.

Ikarus begint als een ingetogen ballade, maar ontpopt zich in het refrein als een sterke song met opnieuw een heel duidelijke boodschap. Het ligt voor de hand dat dit album heel wat persoonlijke elementen van Adrian bevat. In elk nummer kan je zowel de dreiging en de chaos van de huidige wereld voelen, alsook de machteloosheid en de wanhoop van de slachtoffers die constant verdrukt en verjaagd worden.

Ook op Grau Im Licht zingt Adrian weer afwisselend in het Engels en in zijn moedertaal, het Duits. Twisten tussen verschillende religies zijn al vaak de oorzaak geweest van vervolging en verdrukking. In Krank wordt dan ook opgeroepen om je niet door religie te laten verstikken, boven de verschillen uit te stijgen en iedereen te respecteren. De rustige nummers op dit album zorgen ervoor dat het niet al te agressie en chaotisch wordt. Mooi en doordacht opgebouwd, met hier en daar een scherpe uithaal. Het is een aanrader om tijdens het beluisteren even het boekje met fraaie artwork erbij te halen en even de teksten mee te volgen om één en ander beter te kunnen plaatsen.

Grau Im Licht is opnieuw een echt Diary Of Dreams-album dat in niets te vergelijken is met het voorgaande.
Ruben SAEY
28/10/2015
---