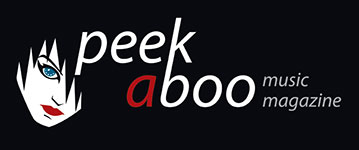 like this cd review
---
DIE FUNKHAUSGRUPPE
Mono-Poly
Music
•
CD
Analogue Synth
•
New wave
•
Pop
•
Synth Pop / Electro Pop
[87/100]

SPV
14/08/2011, Dennis OHRT
---
The first step of this art collective was already made in 2007, when all bands played at the annual fanclub concert of Welle:Erdball. Of course Welle:Erdball are part of this collective (you can guess that from the name, as they record at Funkhaus-Studio) together with Die Perlen, Sonnenbrandt and Hertzinfarkt. Finally, all found the time to join forces to release their debut 'Mono-Poly'.
As I enjoy all 4 bands, I was extremely curious to discover what they would come up with. Luckily, unlike some other of those formed 'supergroups', they decided to work together on the 12 songs and do what they do best, not some free jazz or noise stuff.
Obviously a huge Welle:Erdball influence, not unexpected if you do the maths (33% of the members are courtesy of W:E) but that is not all: live played electronic drums meets synthpop meets minimal and even guitars. A lot of the influences of all bands shine through, mostly from the Neue Deutsche Welle (New German Wave) era.
'Stadtflucht' opens the album and even reminds a bit of Sigue Sigue Sputnik doing Plastic Bertrand before 'Die Physiker' shows more of the electronic direction of 'Mono-Poly' (you can find the video for the song on the CD). A lovely mixture of nice early Neue Deutsche Welle put into recent times in the title track or 'Space Odyssee'. On the other hand you'll find more pop orientated songs like 'Computer Nr 3' as well.
Included are some total surprises, with the appropriate titled 'Der Sommer Ist Da', Funkhausgruppe offer us indiepop with synth sounds that almost leads to the impression, Klee could be covering an early Electronic (Sumner/Marr) song... Finishing the album is the the big finale of 'Fernweh' - while listening to the song, you imagine a big theatre and this is the song where all people are on stage before the curtain comes down. Totally strange but works extremely well.
One can only hope, that those bands (or at least the collective in one way or another) won't be a one-off, as there are surely many more great songs in the air, when Welle:Erdball, Die Perlen, Sonnenbrandt and Hertzinfarkt meet another time - please let us, the listeners, be part of that experience again...
Dennis OHRT
14/08/2011
---