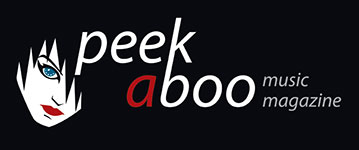 like this article review
---
DIMITRI (WOOL-E SHOP)
Ten Albums That Changed My Life
Article
29/09/2015, Didier BECU
---
Anyone who knows Dimitri of Wool-E Shop (he is also the label boss of Wool-E Tapes) is aware of the fact that he has sold his soul to that old devil (or angel?) called music. Of course we were thrilled to know what albums changed his life!
When I was asked to do this, I told Didier it would take some time to get to 10 records out of a life time collection of 10.000+ records in all formats and styles. But well here it is.
1. THE BEATLES – Magical Mystery Tour
We didn't have much records, but still more than the average Flemish family, I guess. We had singles by Brassens & Brel, Dave Brubeck's Take 5 (still can whistle it) and The Beatles Magical Mystery Tour as a double 7" pack with lyrics sheet. I know The Fool On The Hill by heart (laughs).
2. DAVID BOWIE – Let's Dance
I got this from my niece in 83. I guess it's the start of my music obsession. We still lived in the country at that time, one year later we moved to the city and I discovered that the local library rented out records too. Once I rented "Oor's Pop Encyclopedie", there was no stopping me. First I read up on everything Bowie had done, then on all his associates and affiliates. This way I came upon Yes because their keyboard player Rick Wakeman played on "The Man Who Sold The World". "Close To The Edge" & the triple live album "Yessongs" are still my favourites.
If it comes to choosing a favourite Bowie album, I really can't, it changes from day to day (laughs).
3. BAUHAUS – 79-83
Obviously discovered this from their Ziggy Stardust cover I once saw on MTV. An eye opener and my entrance into darker music.
4. THE STOOGES – The Stooges
Also through Bowie. I'd read about Iggy Pop and his Stooges were one of the influences of the English punk movement. This album stuck more to me than The Sex Pistols' Never Mind The Bollocks'. Another entrance into a new world, the world of punk, proto-punk, power-pop, garage, psych, etc…..
5. THE HUMAN LEAGUE – Travelogue
Another favourite band I have to thank my niece for. She gave me a tape with Dare and Hysteria. Once I figured out where the record stores were, I got me Reproduction and Travelogue. Travelogue is the one that stuck most to me because of its use of industrial sounds and strange lyrics. Soon I went to look for likewise artists and records and came upon Cabaret Voltaire, but also Front 242 and The Neon Judgement and the lot. While my classmates were into New Beat, I bought the Electronic Body Music compilation and the Ministry Live Mini-album!
6. FUGAZI – Fugazi
I was listening to Radio Scorpio in Leuven and this came out of the speakers as a revelation. "Waiting Room", "Big Mouth", "Give Me The Cure", brilliant songs I can jump to for hours. At the same time I also discovered Big Black's "Atomizer", the guitars, the rhythm box, the genius that is Steve Albini. Never saw Big Black live, but did see Shellac during (I think) their first Belgian show in Leuven. Just like Fugazi, no smoking, no "disco" lights, just plain white hall lights... or no show!
It was also the start to explore the world of indie and hardcore: Butthole Surfers, Sonic Youth, Mudhoney, Alice Donut, My Bloody Valentine, Slowdive were all added to the record collection at that time.
7. TOM WAITS – Closing Time
There was a time that I couldn't go to sleep without some music playing. I had a double tape-deck and night after night I played Closing Time by Tom Waits, followed by The Triffids' Black Swan.
8. MIKE OLDFIELD – Platinum
Though I already had bought Tubular Bells and Ommadawn very early in my career as a record-collector, Platinum's the one that opened doors to a completely different world, the world of minimal classical music. It had a cover of "North Star" by Philip Glass on it. I was smitten and directly went to buy everything I could find from Glass at that time: "Mishima", "The Photographer", "Koyaanisqatsi" and of course "North Star". I submerged myself in minimal music and saved records by Wim Mertens and Soft Verdict, Terry Riley and Michael Nyman from the cheapo bins. And found myself listening to Kronos Quartet, Gavin Bryars, Eno and Robert Fripp with his Frippertronics. And even as far as King Crimson's "In The Court Of The Crimson King".
9. MADOU – Madou
Another eye-opener. I came upon Madou while collecting all releases of the Parsley label, a Belpop labelh,started with the money from the very first TC Matic single. Before Madou, to me Flemish music was either schlager or folky chanson. Madou was completely different, musically it was at times very close to a soft Tuxedomoon, with lyrics about domestic violence, child abuse, alcohol abuse... In contrast with the beautiful voice of Vera Cooman. Other Flemish albums I will probably take with me to a deserted island are Bert De Coninck's Enfant Terrible & Crapule De Luxe albums and Lieven's Jus D'Orange.
10. TOMITA – Pictures At An Exhibition
When I found out that Yes singer Jon Anderson collaborated with Vangelis, I developed an obsession for synthesizer records, Jean Michel Jarre, Vangelis, Klaus Schulze, Tangerine Dream, Kitaro, Tomita etc… I collected them all. Tomita takes on a special place in this list because of his electronic renditions of classical pieces by composers like Ravel, Mussorgsky, Debussy, Holst, Stravinsky…
After hearing his albums, I went for the originals and especially the pieces by late-Romantic and Impressionist composers. Mussorgsky's "Pictures At An Exhibition" is still one of my favourite classical pieces, next to a.o. Debussy's "La Mer" & "Prélude à L'Après-midi D'un Faune" and Ravel's "Pavane Pour Une Infante Défunte".
* Photograph of Dimitri by Kris Goubert (© krisgoubert.com)
Didier BECU
29/09/2015
---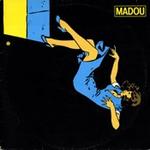 ---