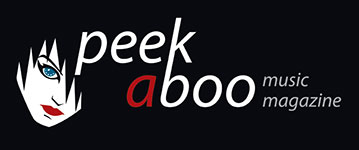 like this cd review
---
DINOSAUR JR
Give a Glimpse of What Yer Not
Music
•
CD
[80/100]

Jagjaguwar
11/12/2016, Paul PLEDGER
---
It's been four years since the likeable power-grunge trio graced our eardrums with an album - I Bet On Sky was a return to form of sorts and heralded something of an unexpected landmark on their timeline. It was to be their third album this century, as many as Mascis, Murph and Barlow released in their original Dinosaur Jr incarnation in the last.

Somewhat heavier, poppier and more direct than the previous set, Give a Glimpse of What You're Not still rarely deviates from the Dinosaur template - the Mascis stoner growl and mournful guitar licks, the bowel-battering Rhodes basslines and the pummelling Barlow drums all add up to a typical rock-solid album. The opening quartet of rousing rockers could well be the equal of anything the threesome have ever knocked out, especially the glorious I Told Everyone and the insistent single Tiny.

Two songs come courtesy of Sebadoh's Lou Barlow, lacking in just one thing - the trademark J Mascis drawl - while the remaining nine tell of unrequited desires, hard-luck love and emotional wrenches. "I've been crawlin' around since I met you.../ Waste of time.." Mascis opines on the gloomfest that is Mirror, sounding like every damned girl that ever courted his long locks ended up setting them on fire.

Proceedings slow up during the second half of the album but are nonetheless engaging as ever, I Walk For Miles and Knocked Around vying for an award for the most intense intimate solemn guitar riff in the world. Business as usual and business is good. Very good.
This review also appeared on Flipside Reviews
Paul PLEDGER
11/12/2016
---