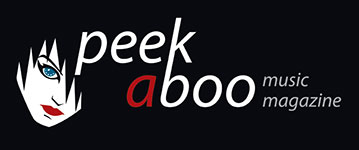 like this concert review
---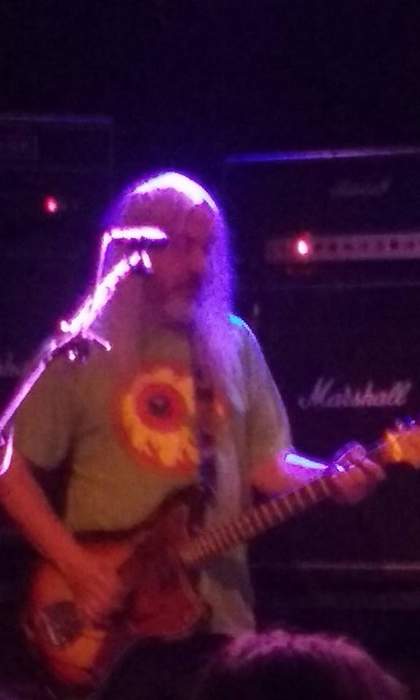 DINOSAUR JR.
Sint-Niklaas, De Casino 16-06-2016
Concert
10/12/2016, Wim GUILLEMYN
---
Dinosaur Jr was in the 80's and 90's a part of my youth with songs like Out There or Freak Scene. After a long stop they're back now with new and relevant material. The nice thing is that you can see that by the audience, as a part are middle aged, while you also can notice youngsters who wants to discover the band. The gig at the beautiful and cosy De Casino was sold out for a while.
The support act was Night Beats from Texas. The band played some psychedelic garage rock and did that well. The singer was dressed like Che Guevara and the bass player like a Mexican, but musically it was enjoyable.
Shortly after Dinosaur Jr. started. At the both sides of the stage you saw a huge tower of Marshalls for Barlow and Mascis. They started good, but Mascis looked a bit pale, and during Back to Your Heart he went off stage. Murph and Barlow looked at each other and Barlow began a Sebadoh-song. The roadie found a doctor among the audience, so it seemed as if Mascis was pretty ill. Meanwhile the band played a few songs with the help of the roadie on the guitar. Just when I thought the show would be cancelled Mascis appears again with a chair. He burbled something and started Watch The Corners just like they never stopped.

A nice set with new work, and of course with the classics. Some played songs were Budge, Out There, Tiny (from the new album), the beautiful Feel the Pain, Just Like Heaven (indeed, that cover of The Cure), The Wagon and Start Choppin.
So it was a memorable evening and not only because of the music, and of course I was glad that Mascis had the power to finish the concert.
Wim GUILLEMYN
10/12/2016
---
Dinosaur Junior maakte in de jaren 80 en 90 deel uit van mijn muzikale ontdekkingstocht met songs als Out There, Freak Scene... Intussen is de band na een lange pauze al weer een hele tijd terug springlevend met nieuw en relevant materiaal. Het fijne was dat je dat ook aan het publiek zag: een deel was van middelbare leeftijd en een deel was te jong voor Dinosaur Junior uit de eerste periode. De Casino was trouwens uitverkocht. Het is trouwens een heell mooie en gezellige zaal.
Night Beats uit Texas bracht een soort van psychedelische garagerock en deed dat goed. Een onderhoudend voorprogramma met een zanger die er als Che Guevara uitzag en een bassist vermomd als Mexicaan.
Kort daarna was het de beurt aan Dinosaur Junior. Mascis was voorzien van een immense toren Marshalls, net als bassist Barlow trouwens. Er werd pittig gestart. Mascis stond er een beetje bleekjes bij en tijdens Back to Your Heart verdween hij zowaar van het podium. Drummer Murph en Barlow keken naar elkaar en Barlow speelde een nummer van Sebadoh om er de sfeer in te houden. Iemand uit het publiek, wellicht een arts, stapte op het podium en verdween in de coulissen. Blijkbaar was er wat aan de hand. In elk geval werden er daarna nog enkele songs gespeeld waarbij de roadie de gitaar voor z'n rekening nam. En net toen ik dacht dat de show zou worden stopgezet, verscheen Mascis toch weer op het podium (met stoel). Na wat gemurmel werd Watch The Corners ingezet en de gitaren scheurden alsof ze nooit waren gestopt. Een mooie set met oud werk en nieuw materiaal dat trouwens mooi past tussen de klassiekers. Een selectie uit de set: Budge, Out There, Tiny (van het nieuwe album) , het prachtige Feel the Pain, Just Like Heaven (een cover van The Cure, die ook op het album You're Living All Over Me staat), The Wagon, Start Choppin,…
Het was best een gedenkwaardig optreden, niet alleen vanwege de muziek maar ik was vooral blij dat Mascis erin slaagde om het concert af te maken. Muzikaal was het zeker in orde.
Wim GUILLEMYN
10/12/2016
---