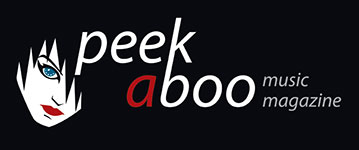 like this article review
---
DIRK DA DAVO (THE NEON JUDGEMENT,NEON ELECTRONICS)
Ten Albums That Changed My Life
Article
30/08/2015, Didier BECU
---
While Dirk Da Davo is still touring and saying farewell as The Neon Judgement, he was so kind to have a chat with us and revealing those ten records that changed his life. Which records inspired the man who changed the Belgian music scene forever? Read it here!
1. PINK FLOYD - The Piper At The Gates Of Dawn
With Syd Barret, my all time HERO. Love the first PF releases, I listened to them a lot when I was a very very young kid!

2. VELVET UNDERGROUND & NICO - Velvet Undergroudn & Nico
This record showed a lot of musicians the way how to do music. Great collective, raw cut album!

3. BRIAN ENO & DAVID BYRNE - My Life In the Bush of Ghosts
A revealing album when it concerns African grooves and rhythm. Great production work!
4. NEIL YOUNG - On the Beach
I must have owned nearly the complete Neil Young works when I had the age of 15. 'The Beach' is his most fragile record, I believe. But : 'Cortez The Killer' rock's also very hard!!

5. WIRE - 154
The first time ever I've listened to WIRE was through theb German TV show 'Rockpalast' at the end of the seventies. At that time, I was a 'half way hippie like ', but after listening to this music and seeing them perform, I've turned totally black : 'A Touching Display', still a great pulsating track on the '154' album! I have this show on DVD!

6. CABARET VOLTAIRE - Red Mecca
The first first introductions to CV were "Nag Nag Nag" and "No Escape". What came after was unlikely... great industrial/experimental noise!

7. PHEW - Phew
Very obscure underground LP from Holger Czukay's PHEW album. Amazings track on this LP, with girlies singing in Japanese !

8. TALKING HEADS - Fear of Music
I saw them live at the first edition of Torhout Werchter end of the 70s. Luc Van Acker was also present in the audience. David Byrne, amazing perfomer, a psycho killer!!

9. THE SEX PISTOLS - Never Mind The Bollocks
Never Mind the Bollocks! (of course)
10. HUMAN LEAGUE - Travelogue
Trendsetting electronic album! Being Boiled (laughs).
Didier BECU
30/08/2015
---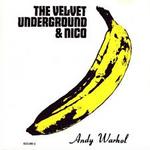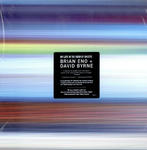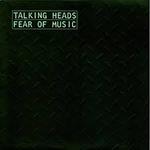 ---