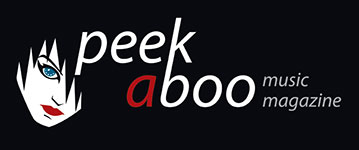 like this cd review
---
DIRK GEIGER
Elf Morgen
Music
•
CD
Ambient
•
IDM (Intelligent Dance Music)
[85/100]

Tympanik Audio
23/08/2012, Chris KONINGS
---
After the discovery of Access To Arasaka, I looked into a few other albums on offer with Tympanik Audio. So far I found a few gems, some of which you can read all about. Integral's soldout debut album "Rise", AtA free download "Orbitus", Subheim with "Approach" and Totakeke's debut album "eLekatota", these are easily up there with the best Hymen can offer us.
Not all albums are equally good and that's perfectly understandable. The first album (of a whole batch I received from those sympatic Canadians) I put my teeth in was Dirk Geiger's second album "Elf Morgen". His debut "Autumn Fields", I have not heard that one, but when seeing him last year at Maschinenfest I was not overly enthousiastic. I expecteded I would appreciate his music better while sitting in a comfy chair. And I do! He uses some fieldrecordings to set the mood, but it's his choice of melodies and sounds that creates some of the best idm/ambient I ever heard. A lot of different moods, on "Frozen Light" there's an eastern influence and on the next song he even makes a truly great postrock/metal effort! Not surprisingly because that one is in collaboration with Erode, or Alexander Dietz, the guitarist of Heaven Shall Burn. So it's not just electronics, there a whole lot more to be found on this amazing album.
Lighthearted, hopeful, the right amount of challenge and always compelling. Beautiful!
Chris KONINGS
23/08/2012
---